Hello! :)
---
First of all, Hi!, I'm Josh.
My wife and I had our first baby girl named Alexia she is now 5 and half months old. We bought her a 10 gallon aquarium cannot remember what the name of the fish are that we bought but i know that they all get along just fine :) We have never owned an aquarium before and i wanted to learn more so i search for a tropical fish keeping forum and found this one. I am currently a senior at Ohio Northern University about to graduate with a bachelors in Exercise Physiology. I am going to be working as an intern at a hospital as a cardiac and pulmonary rehabilitation therapist. In my spare time I love to work on engines, race, and pretty much anything that has to do with cars (they are my passion other than my new baby girl :) ). My wife (Jackie) is going to be a k-3 teacher.
Here are some pics of my setup so far, still need to do some work. Feel free to give me tips and advice: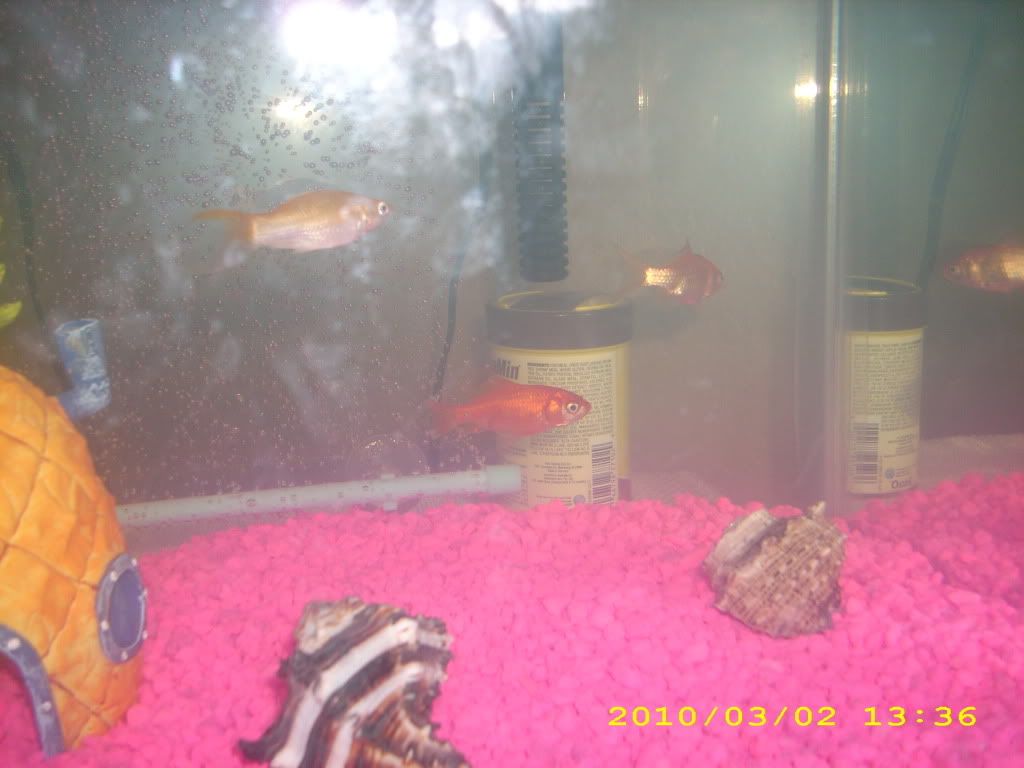 Welcome to the forum! We're glad you decided to join us. You sound like you have quite the busy life!
---
If you don't stand up for something you'll fall for anything...
Quote:
LOVE the pinapple!!! My daughter loves Spongebob.

Oh - and welcome!
Thanks everyone! And ya we decided to get the spongebob house because she likes to watch spongebob :)
Hi there. Welcome to the forum and congrats. on your sweet baby girl.
---
Animal testing is a terrible idea; they get all nervous and give the wrong answers.
hello and welcome to you and your family.
---
when you set up a new tank,hide an extra
sponge or two behind some decor,that way you have
something seeded for you next filter.
Posting Rules

You may not post new threads

You may not post replies

You may not post attachments

You may not edit your posts

---

HTML code is Off

---