Bass Pro and the Wonders of Wildlife
---
I took my family to Bass Pro this past weekend in Springfield, Mo. Most people think of of it as just fishing and hunting store, but there is a really cool exibit called Wonders of Wild life. Here's some pics.
Believe it or not, but 64,000 gallons and it's one of the smaller aquariums they have. This one had some of the largest bass and crappies and other freshwater fishes in the U.S.
There are many area like this in the Wonders of Wildlife.
Here's a good picture of one of the many water falls.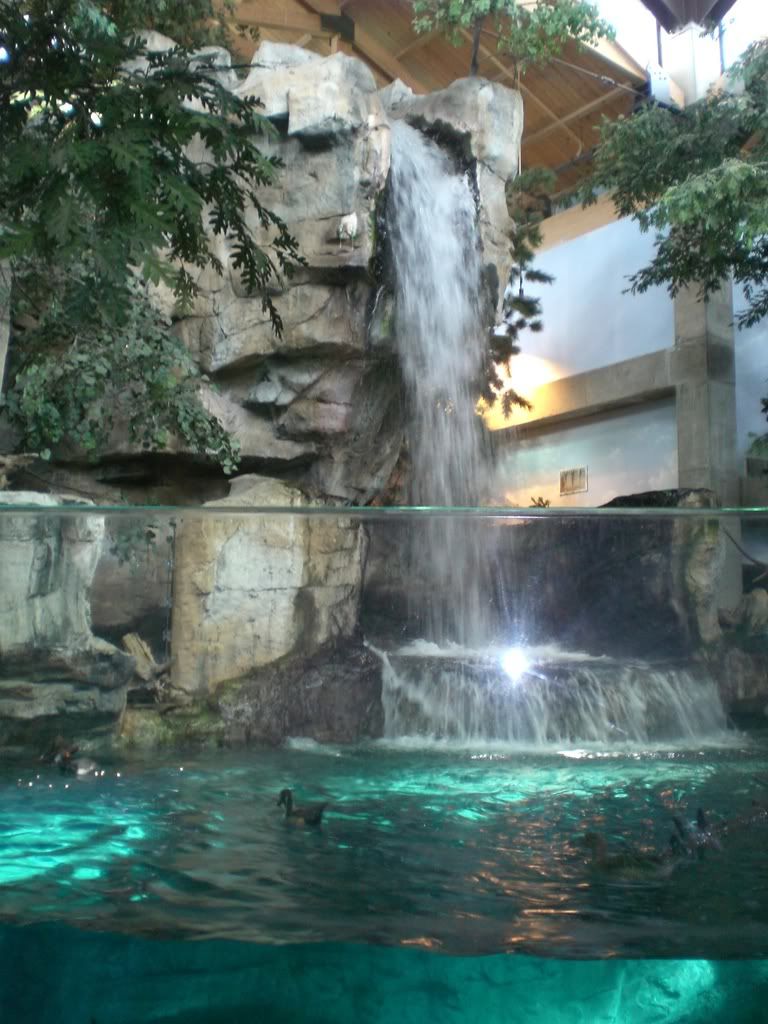 My girlfriend infront of one the many aquariums.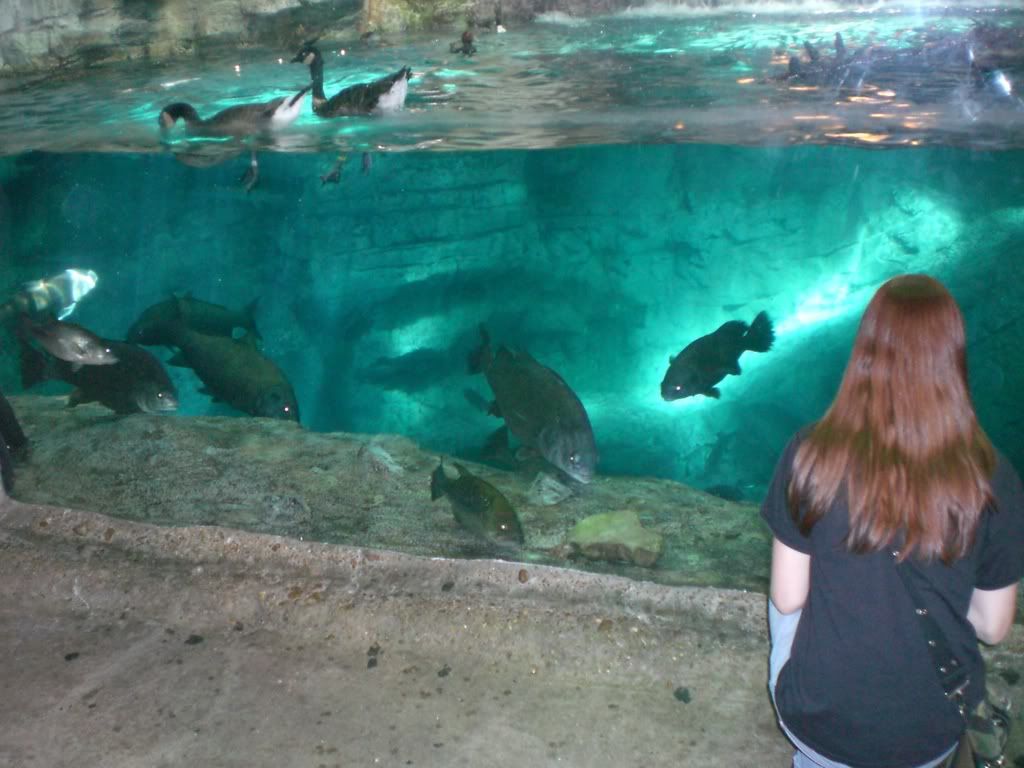 Okay, now the good stuff. What I enjoyed the most. I think this tank is 22,000 gallons. But there's tons of fish and at least 8" some green eel.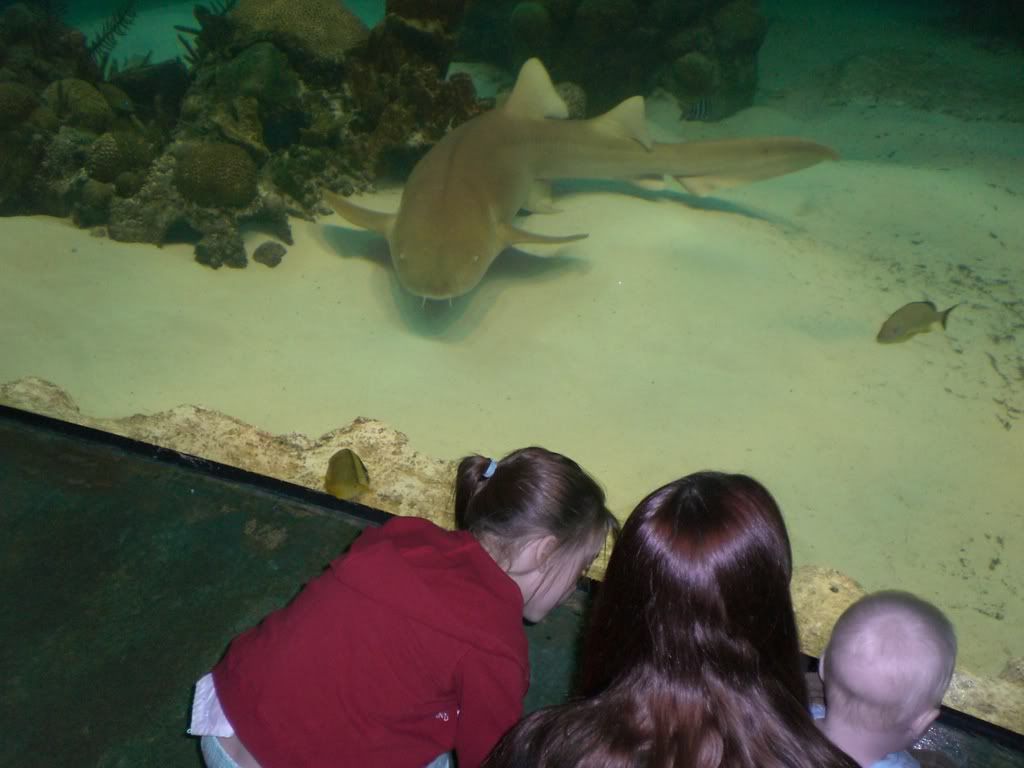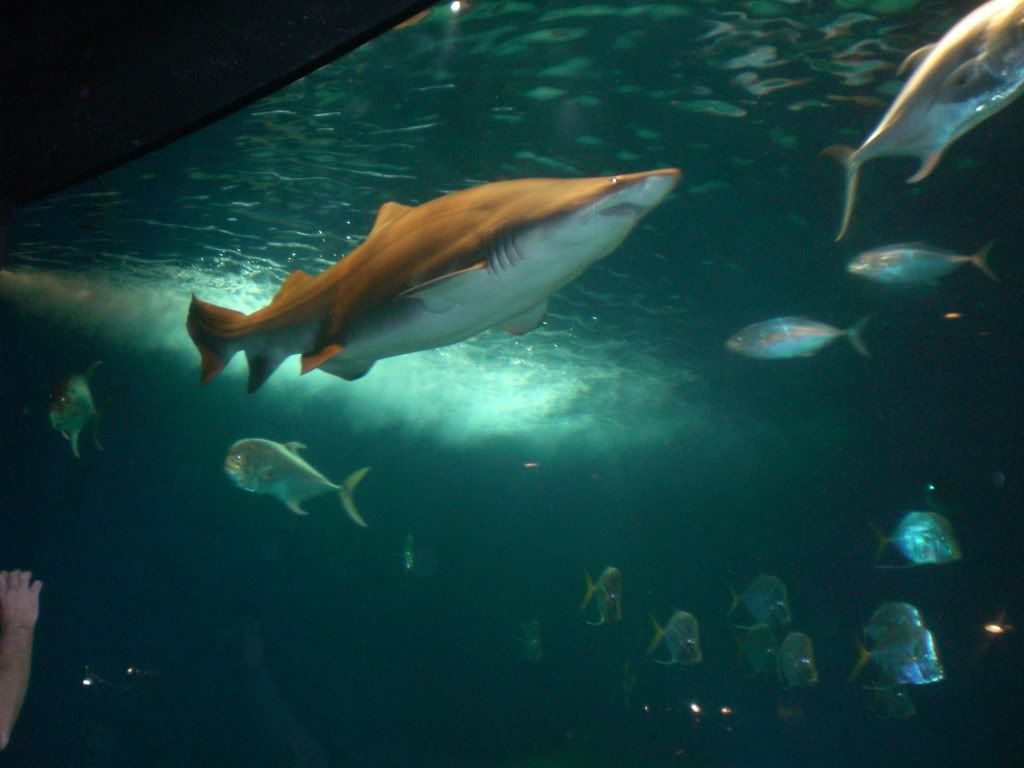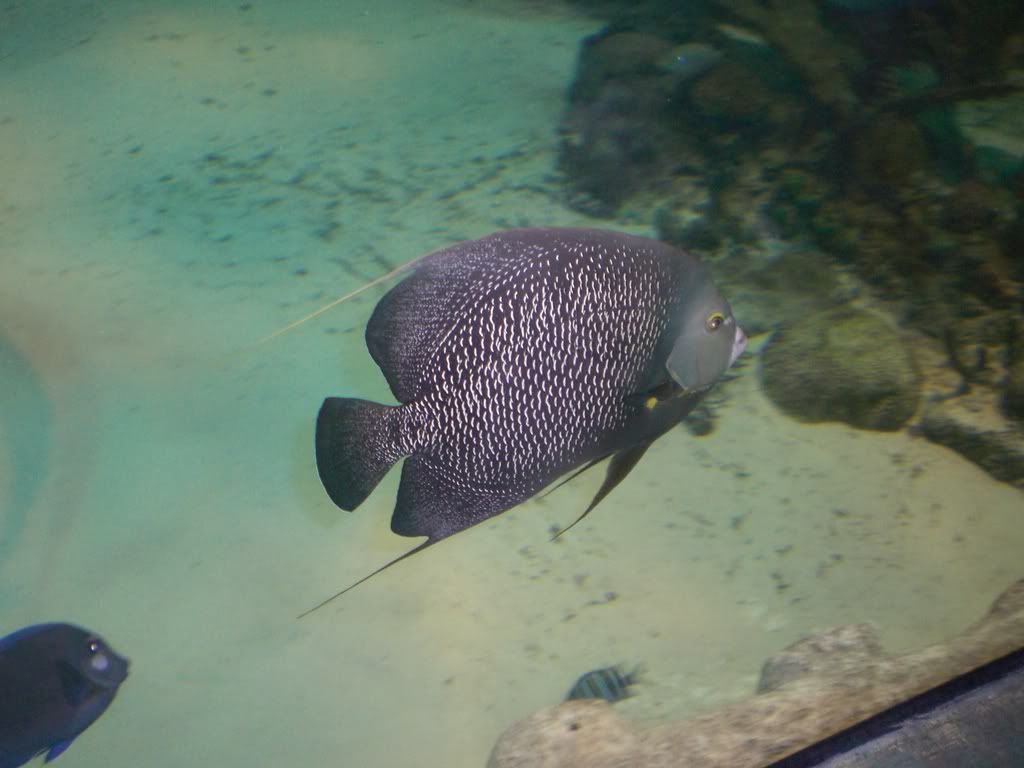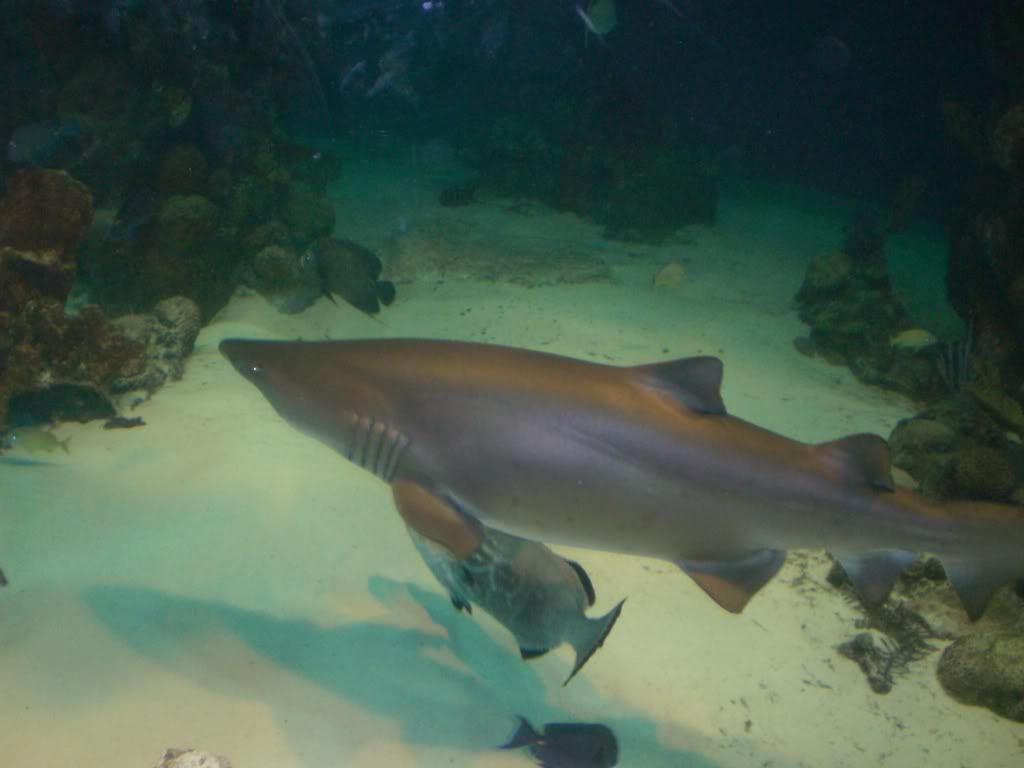 Also, you can scuba dive in those tanks to help clean the algae and what not. All you need is to be 18, CPR and 1st Aid certified, Scuba certified and Dan O2 Certified. Plus dive atleast once a month. My family lives all around that area, so it's no problem for me. So I'm going to find out if I can do it or not.
Also, you can "parent" one of exhibits and I'm going to donate 50 bucks and parent a mandarin fish.
If anyone gets the chance to go to the Springfield/Branson area, definately check out Wonders of Wildlife.
My son at home:
Now my son at Bass Pro: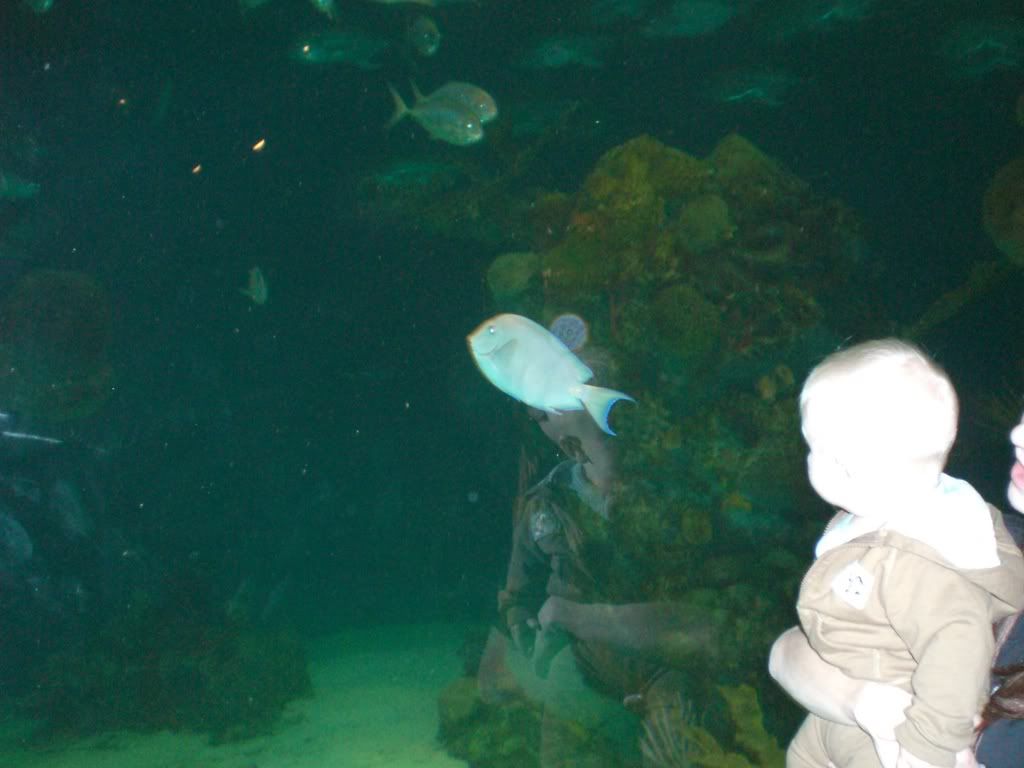 hi
fab pics,thanks for sharing them. :)
love the sharks.
---
when you set up a new tank,hide an extra
sponge or two behind some decor,that way you have
something seeded for you next filter.
wow that like 100 times better then the Bass Pro Aquarium in Dallas!

I love the pic of your son in front of the tank thats like the best entertainment for him I can imagine hehe :)
Quote:
Originally Posted by fejus
wow that like 100 times better then the Bass Pro Aquarium in Dallas!
Well, it is where Johnny Morris started his company. My son kept trying to reach for each fish swiming by.
And my mistake, the salt water is roughly 220,000 gallons.
Those exhibits are pretty impressive.
---
Sent from my desktop or phone or whatever else I am holding on to

I'm ready for the pressure.
The drama and the pleasure!

If there is one thing I want to see here, it's HUMOR.

I believe I can fly!
I believe I can touch the sky!
I think about it every night and day!
I stand in awe of my body.

Posting Rules

You may not post new threads

You may not post replies

You may not post attachments

You may not edit your posts

---

HTML code is Off

---