Which would you choose?
---
Which would you choose?

Pet town:
6 Neon Tetras for $5.99

Pros: The price is great!
Cons: Store water temp is 81 and the colors arn't as bright. Would they bounce back in my tank at 77?

Strictly Fish:
6 Neon Tetras for $13.99

Pros: The colors are bright and the temp is the same as my tank 77
Cons: Price is a bit high and its a 25 min drive
idk depends on wht u want do u want brighter colors and are you willing to do the extra for it? or would you rather just hope the ones u get get brighter with time and aclimate to the different temperature?
---
29 Gallon:1 Tiger Oscar Cichlid
1 Comon Pl*co
Cycling 10 Gallon:25 guppy fry
i'm sure the colours would become brighter once the fish are happy in your tank. My fish seem to subtley change colour quite regularly, especially my bolivian rams which vary in contrast over a day. my panda corys got lighter in colour after i got them, i believe to match my sandy colour substrate

Another important consideration is are the fish in the shops tanks healthy, with no sign of disease and with good conditions in the store tanks generally?
Never judge shop fish by their colors. Colors are easy to loose and just take time to gain back in a proper low stress environment. There are certainly low quality-low color fish out there, but just because a fish is low color, or even colorless, don't assume it is from poor stock.
When I first ordered my panda garras online they looked like nothing, which is what I was expecting. Even though healthy, mine took a couple months to regain their true wild colors. Its similar but not as long with fish like sparkling gouramis, and ember tetras which often look mostly gray in the shops.
These are the same fish from my tanks.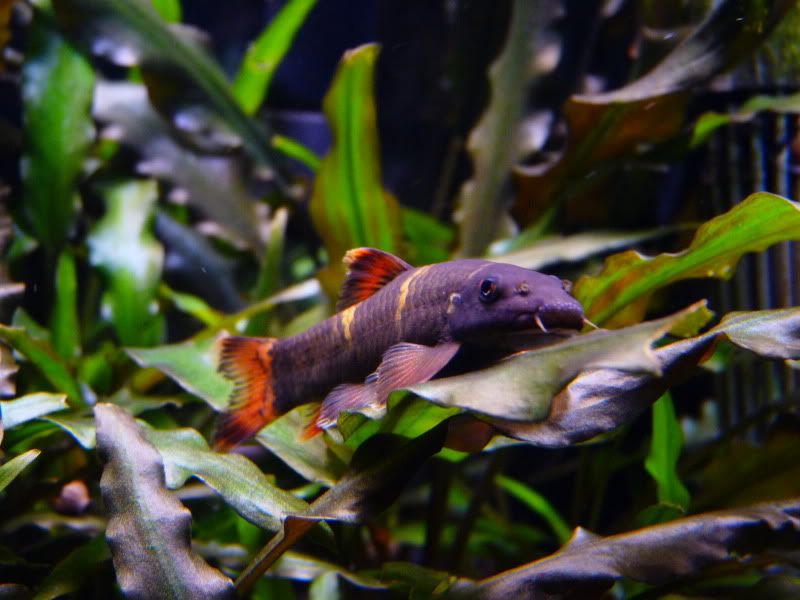 Mikalia you make a very good point... As long as their brought to the proper water conditions then the color should brighten back up in time.. I think i'm just gonna go with the Pet town.. Thanks
Similar Threads
Thread
Thread Starter
Forum
Replies
Last Post
Which ones would you choose...

Calmwaters

Beginner Planted Aquarium

2

10-25-2010

05:43 PM
Posting Rules

You may not post new threads

You may not post replies

You may not post attachments

You may not edit your posts

---

HTML code is Off

---