LFS just got in Showa Koi Swordtails!
---
I was psyched as I had been searching all over the internet to buy them, and had settled on aquabid and paying a high shipping price. I broke my tank heater this morning, so I went to my LFS to get a new one, and low and behold, he had an entire tank of Koi Swords! I got two females and one male, for 10 dollars. Made my day! I'm going to try and get some decent pics tonight. I'm hoping they eventually give birth to more!
Tried getting a few photos, but they're tough to get good ones!
small male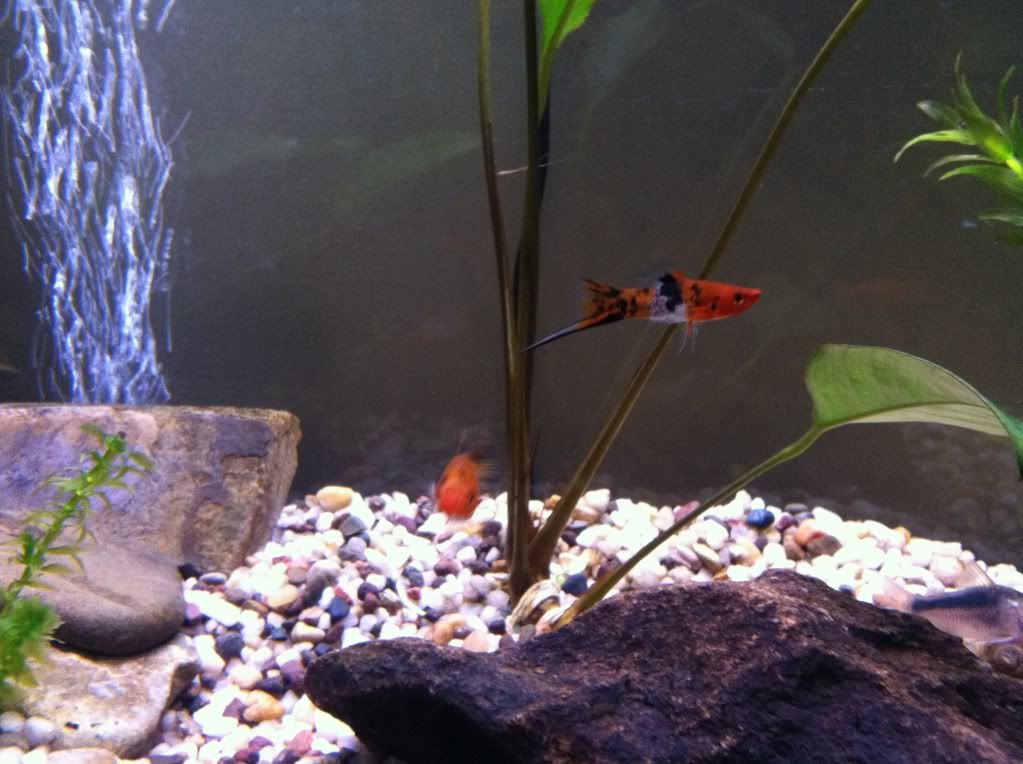 one female, the other was camera shy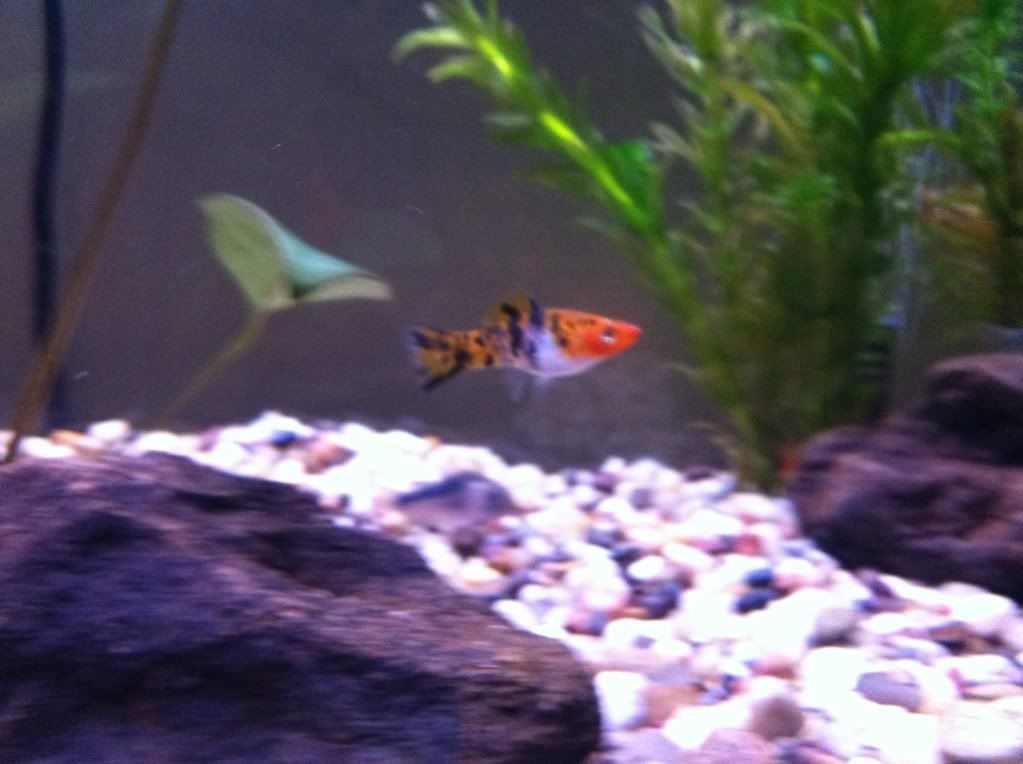 more of the swordtail gang!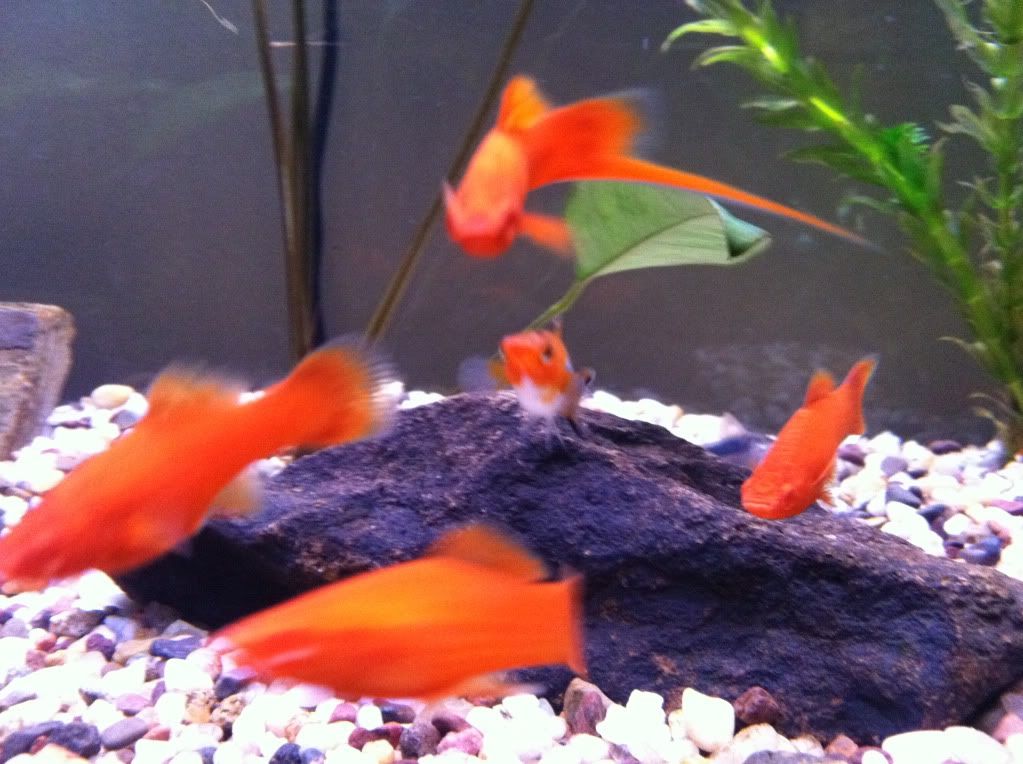 They look very nice!
---
55 gallon planted tank, starting over!!!( looking crappy, needs a major rescape)
Wow they are spectacular!! Love that male!!!
---
Every kid, regardless of what they are going through, is ONE caring adult away from being a success story. ~ Josh Shipp, Teen Behavior Expert
Koi swordtails are great fish two breed as with other swordtails. But there is something about koi swords i just like
Me too! I love how the Kois look! Actually I just love Swordtails in general. I think my tank is officially completely stocked now. I have six Cory cats, and six red eyed Swords, adn now 3 Koi Swords. It's a 29 gallon, so I figure it's about as many fish as it can handle. Now I want a bigger a tank!
Whoa.... they're really gorgeous fish. Congrats.
---
Animal testing is a terrible idea; they get all nervous and give the wrong answers.
Similar Threads
Thread
Thread Starter
Forum
Replies
Last Post
Does anyone keep swordtails?

1stAquarium

Livebearers

14

01-14-2010

03:00 PM

My new Swordtails

joepythons

Freshwater Journals

5

10-22-2009

01:58 PM

Swordtails

sammies4787

Freshwater and Tropical Fish

28

03-21-2009

11:40 AM

Swordtails

peterman

Livebearers

4

03-06-2009

01:56 PM

Swordtails?

Matty_808

Livebearers

2

06-15-2007

09:42 AM
Posting Rules

You may not post new threads

You may not post replies

You may not post attachments

You may not edit your posts

---

HTML code is Off

---