Can Anyone Identify This Fish???
---
I have this fish and no one can tell me what it is. The place I got it from couldn't even tell me what it is. It was the only one like it. I have never seen another fish like it. Here are some pictures. If you can tell me what it is, please do. Thanks.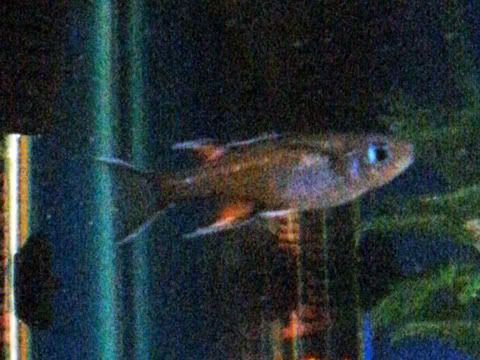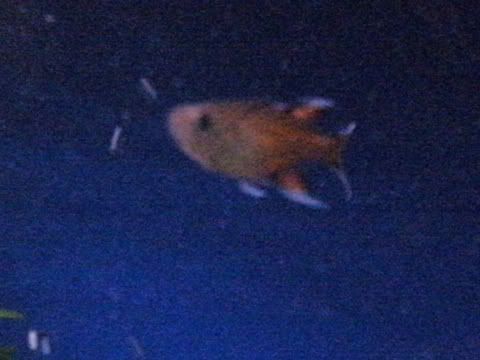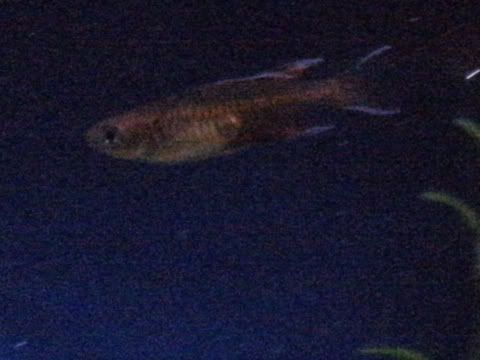 looks like it could be some type of killifish............too many varieties for me to say which species
I think FishinPole is right, looks like one of the lyretails, Aphyosemion species. Maybe a killifish specialist on here will know.
---
Byron Hosking, BMus, MA
Vancouver, BC, Canada

The aquarist is one who must learn the ways of the biologist, the chemist, and the veterinarian. [unknown source]

Something we all need to remember: The fish you've acquired was quite happy not being owned by you, minding its own business. If you're going to take it under your wing then you're responsible for it. Every aspect of its life is under your control, from water quality and temperature to swimming space. [Nathan Hill in PFK]
Its either a killifish or a celebes rainbowfish.
---
Everything happens for a reason, but the reason isn't always good.

male Pseudomugil signifer. It a type of blue-eye rainbow, often called a signifer rainbow. That one is a Northern variety. Singifers can vary a lot in what they look like, you get many different variations of the same fish.
Here is a info link
I just went to my LFS and saw a fish that looked just like the one in the picture. And when I looked at the label, it said Signifer Rainbowfish.
---
Everything happens for a reason, but the reason isn't always good.

Mikaila, very good reference;since i am in query of the signifier, thank you.I like the one in your picture.
Thanks. That site is really good for info on all rainbows. My avatar is a Pseudomugil gertrudae, so a very close cousin to the signifer. I've kept two strains of signifer, both a northern strain like the fish above and a southern brackish strain. They are nice fish and very fun to watch displaying. I eventually got rid of mine because they were displaying to my male gertrudae's. Signifers were more nippy in there displays, so they kept shredding the gertrudaes fins
. But overall I love all the Pseudomugil species.
Awesome. Thanks a bunch. So I guess the general concensus is that it is a Signifer Rainbow.
Posting Rules

You may not post new threads

You may not post replies

You may not post attachments

You may not edit your posts

---

HTML code is Off

---