Zeus in his 5.5 gallon
---
My crown tail betta Zeus in his 5.5 gallon planted tank:
YouTube - Zeus the crown tail betta in his 5.5 gallon planted aquarium.
The HC (dwarf baby tears) did not do to well. The tank has evolved since then and now looks like this: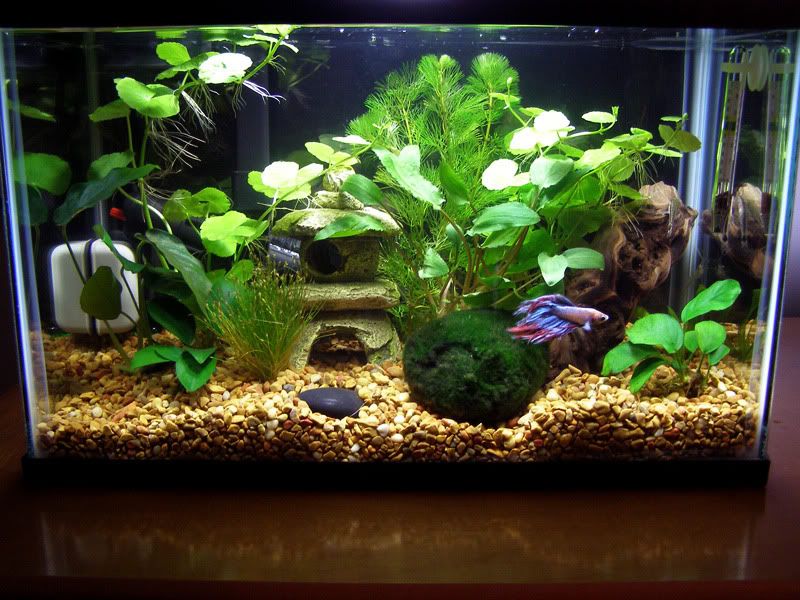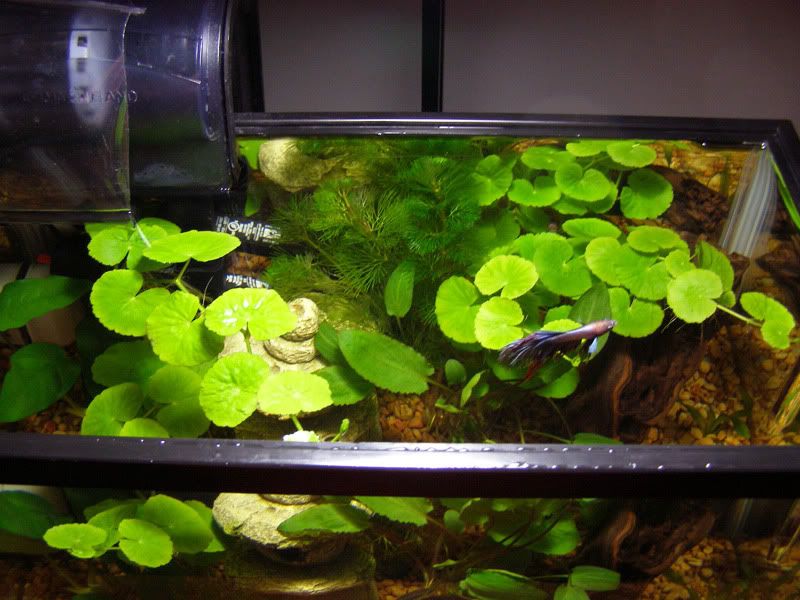 He shares the tank with 3 otto's and 5 ghost shrimp. I know it is overstocked, but I maintain it very well and am not new to fishkeeping, been doing it over 25 years. I do 25% water changes twice a week with a gravel vac one of the times. It is also well filtered with a Penguin 100 on it with a diffuser on the outflow so the betta can handle the current, no carbon, just floss and the bio wheel.
And my other one that is cycled but not heavily planted yet. I will be planting this out with clippings from Zeus' tank
Ares: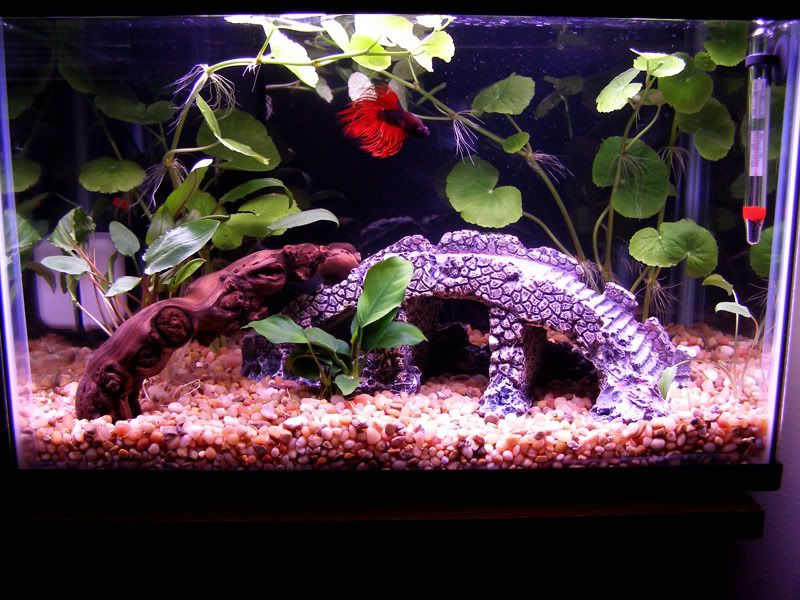 Nice job Neenjar! I haven't been brave enough to try real plants yet.

I'm still trying to get a handle on everything else.
---
Animal testing is a terrible idea; they get all nervous and give the wrong answers.
Thanks everyone! Running low tech plants are not that hard.
Nice tanks, nice fish
---
If you don't stand up for something you'll fall for anything...
Posting Rules

You may not post new threads

You may not post replies

You may not post attachments

You may not edit your posts

---

HTML code is Off

---