Upgraded to a 120 gallon
---
This is a very temporary set up. The fish came with the tank so they weren't my choice.
My original plan was to get rid of the pacu and oscars. Keep the peco and catfish. Make this tank a DIY project (refurbish and some other things) turn it into one heck of an african cichlid set up. NOW, we have gotten attached to the oscars. So the plan is to keep this as it is for awhile, get another 120 tank for the oscars. (picking up a 150 this weekend) Once we have our oscars in another tank THEN we start the remodel.
There is a catfish under the decor, which is the only reason that decor is in there at the moment. I never see it come out, so I can't get any pics.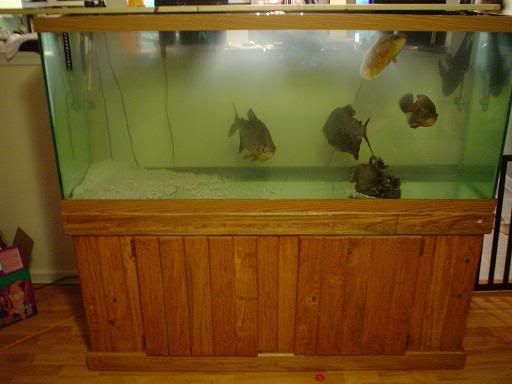 12-14" Pacu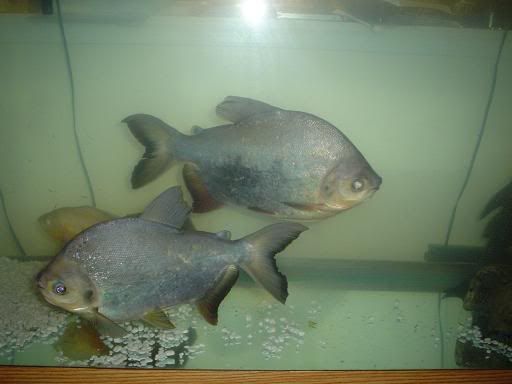 My 14" peco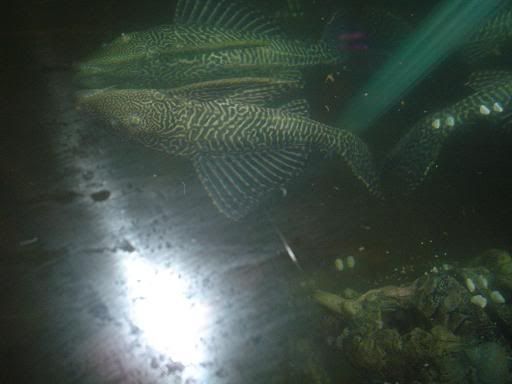 7" Albino Oscar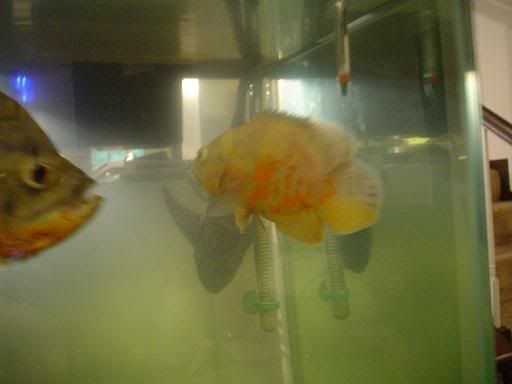 9" Oscar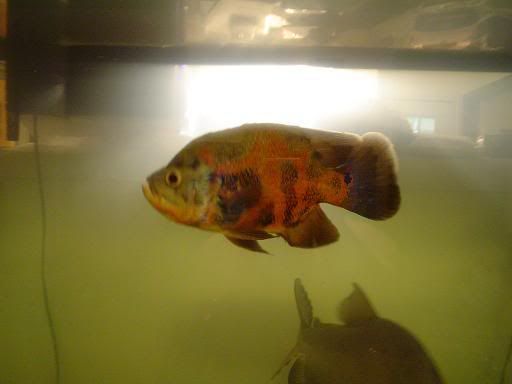 Nice looking Albino! I have one of my own. I understand why you got attached to the Oscars, they are awesome fish. The pleco has pretty neat patterns, I bet he's only gonna get BIGGER, as will the Oscars.

keep us posted when the new tank is done.
---
80 Gallon--One 12" Albino Tiger Oscar(Whitey),One 11" Common Tiger Oscar (MC-THE OSCAR),One 5" Male Convict(TURNBUCKLE),Three 4" Male Convicts(STATE,MR.DESTRUCTO,ADREI),One 13" Pleco(RILO)

20 Gallon--One 4" Female Convict (Sparky),One 2" Female Convict(WRIGLEY),One 6" Pleco(BEAVIS)

10 Gallon--One 4" Female Convict(COUNTY),One 5" Albino Pleco(SUCKER),One 1" Female Convict(PHEEBE)
oh wow. those are large fish.
i like the oscars. i've never seen them.
---
Proud owner of Bagel the Warrior.
RIP Ivan the Terrible and Billy the Kid
Cool!

Personally I find the pacus very ugly, but the plec and oscars are sick! I can see why you would get attached to them. I want oscars so bad. They seem like fish with great personalities!

The one pacu almost looks like its missing an eye? They look like they have had a rather hard life.

Can't wait to see the new set up! :D
---
And just before you laid dead weight upon its shores, I stung you in the face for that's the nature of my core.
Posting Rules

You may not post new threads

You may not post replies

You may not post attachments

You may not edit your posts

---

HTML code is Off

---