Turned the heat back on
---
Just went through my 1st pair of bulbs on my 55. I actually had to look up how long I had them running and it seems it was around 2 years and 5 months. Did not expect them to last that long. I got new ones at Christmas and they have just been in my closet until earlier in the week one of the bulbs on this tank burnt out. Plants have been doing fine, but now they are exploding in pearling. I will probably have to step up on my fertilizers and CO2 again, I've gotten very lazy with both of these. Photos show it almost washed out a little, but once they are broken in they should look just as good as the old one did. I really need to get to a fish shop too. I missed the last auction and was not able to get rid of some things. The angelfish I'm thinking will have to go. I really want some GBR back, just need to hunt some down for a decent price... IDK maybe some cardinals too then... (stock is kinda heavy already, so why stop now XD...)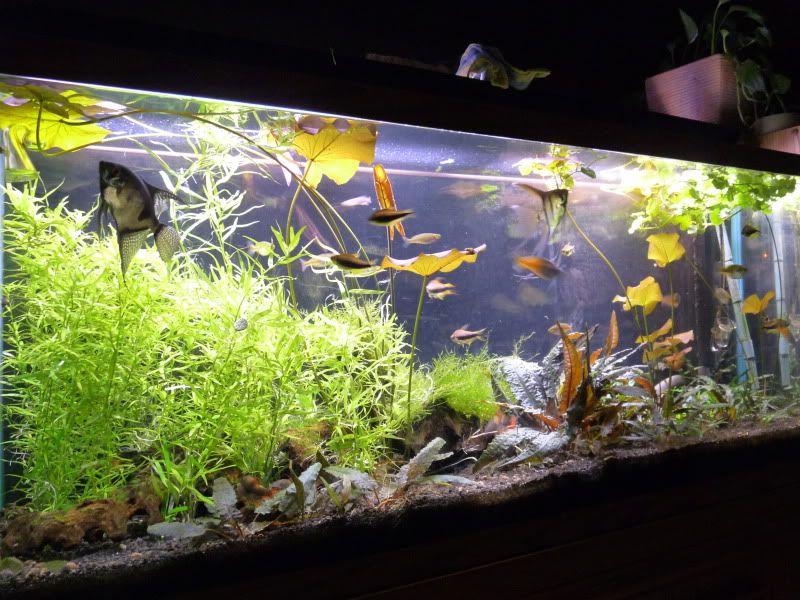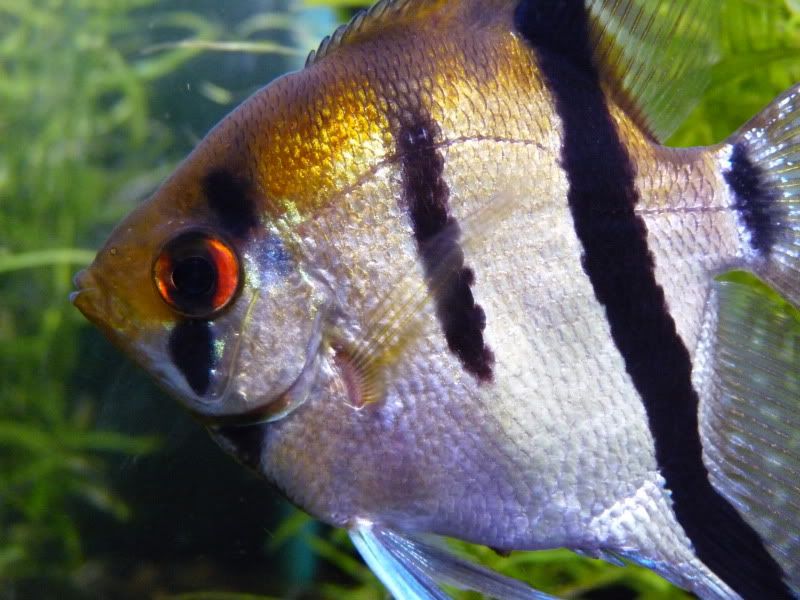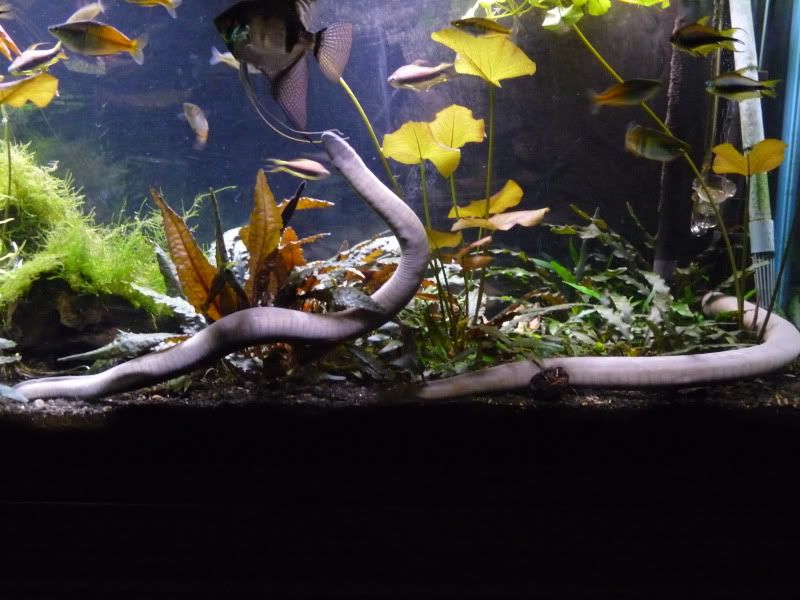 Then my 20 gallon that holds a bunch of endlers that I don't want, but am not bothered enough to get rid of. I would stock it with cardnials too, but that seems kinda silly at the same time =/. Running deal around here is I can get 20 cardinal for $20, it has to be 20 minimum though... Thats a lot of fish IDK if I want
.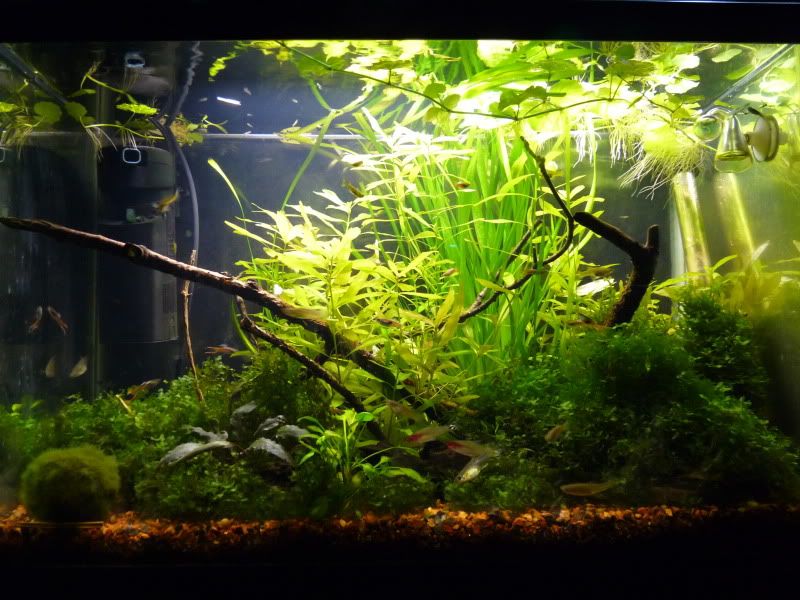 Lastly is the paludarium, looking kinda shabby... The pot holds some sundews which I like a lot and have no where else to put XD. Rest of the tank is not happy about this at all. Sundews though are very happy and currently are flowering.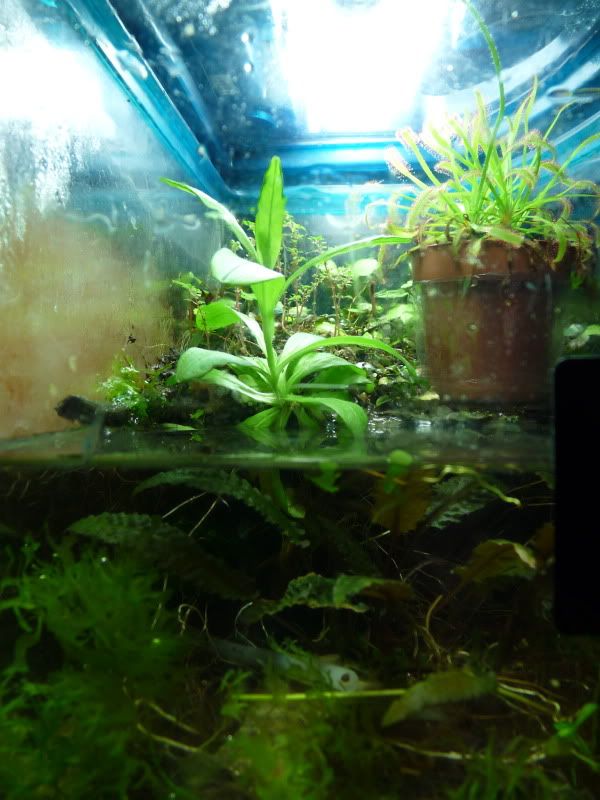 Beautiful tanks. I love your white hand puppets.
---
If you don't stand up for something you'll fall for anything...
Posting Rules

You may not post new threads

You may not post replies

You may not post attachments

You may not edit your posts

---

HTML code is Off

---