Strike the pose.
---
I had to laugh when I seen this image on the camera,
you would think the Acara was posing to have it's pic taken.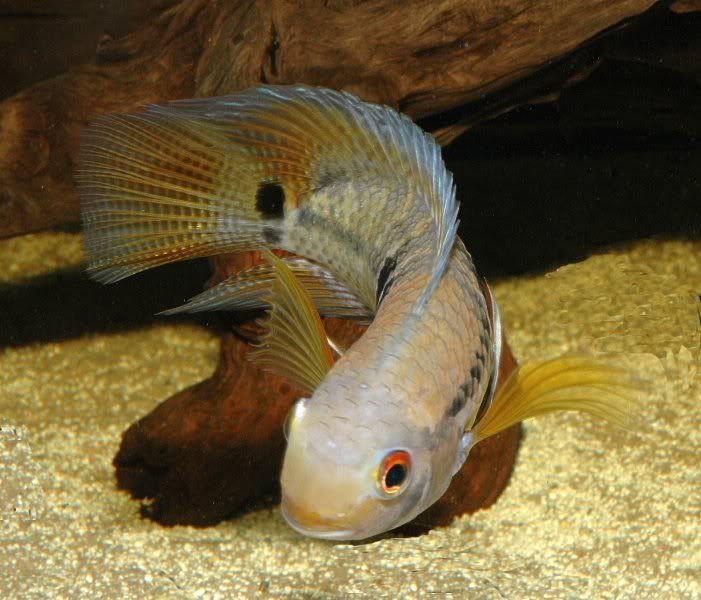 Talk about a ham for the camera! Could say a Sushi for the camera but he may never pose like that again.

Nice pic!

I have to ask, what are your camera settings to get such a clear picture!
What a beautiful looking fish! And doesn't he know it
---
ʎɐqǝ uo pɹɐoqʎǝʞ ɐ ʎnq ı ǝɯıʇ ʇsɐן ǝɥʇ sı sıɥʇ
The penny drops! I thought your pictures seemed familiar
Very nice shot, even second time around. Good luck with the totm/foto!
Posting Rules

You may not post new threads

You may not post replies

You may not post attachments

You may not edit your posts

---

HTML code is Off

---