i could totally see drawers to the sides and a door in the middle hehe
Quote:
very impresive! did you do a diy thread on your stand?
I started one, but after the basic frame was done ... I forgot to take pictures of anything else in the process
Quote:
at the top of the stand is that border for bottom wall?
I think so, I just went into Home Depot and grabed whatever molding or trim looked good. I don't own a router to make my own.
Drool.....
---
Every kid, regardless of what they are going through, is ONE caring adult away from being a success story. ~ Josh Shipp, Teen Behavior Expert
Quote:
even tho its still very nice! hehe and did you use tint on the finishing?
What do you mean by tint?
I spray painted the back black instead of trying to get a background stuck on or taping paper.
Starting to get sand in ... cleaning this much play sand takes a loooong time. All my neighbors have driven by giving me strange looks as I sit in a lawn chair near the road with a couple buckets, a hose, and bags of play sand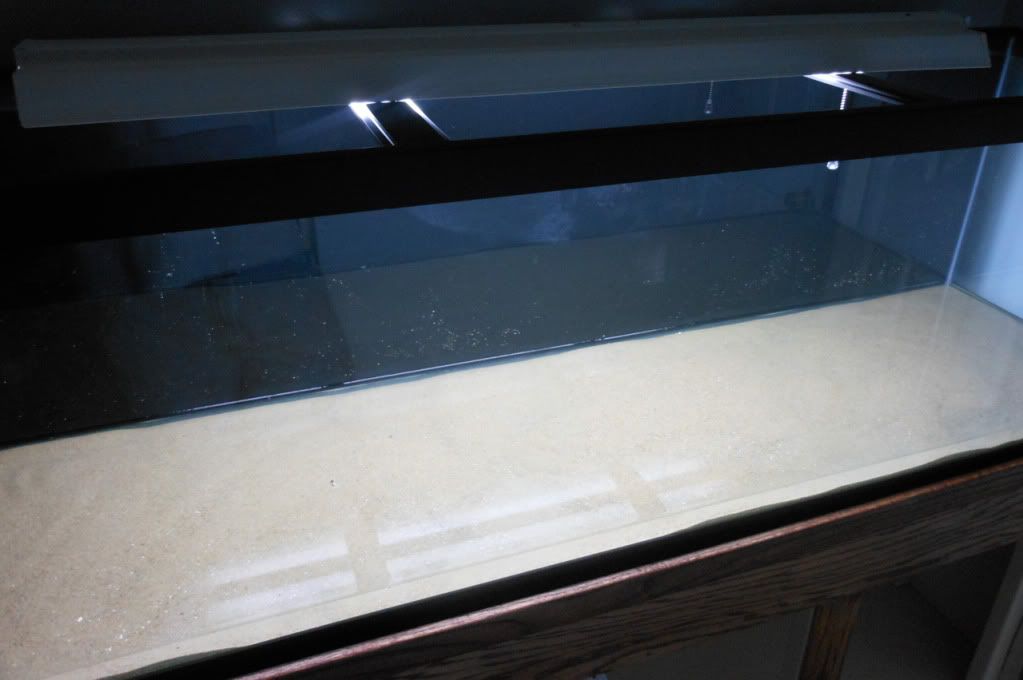 Cooking up some wood. Way to large for any pots we have, so boiling one side then switching. Dual purpose of sanitizing and releasing the worst of the tannins.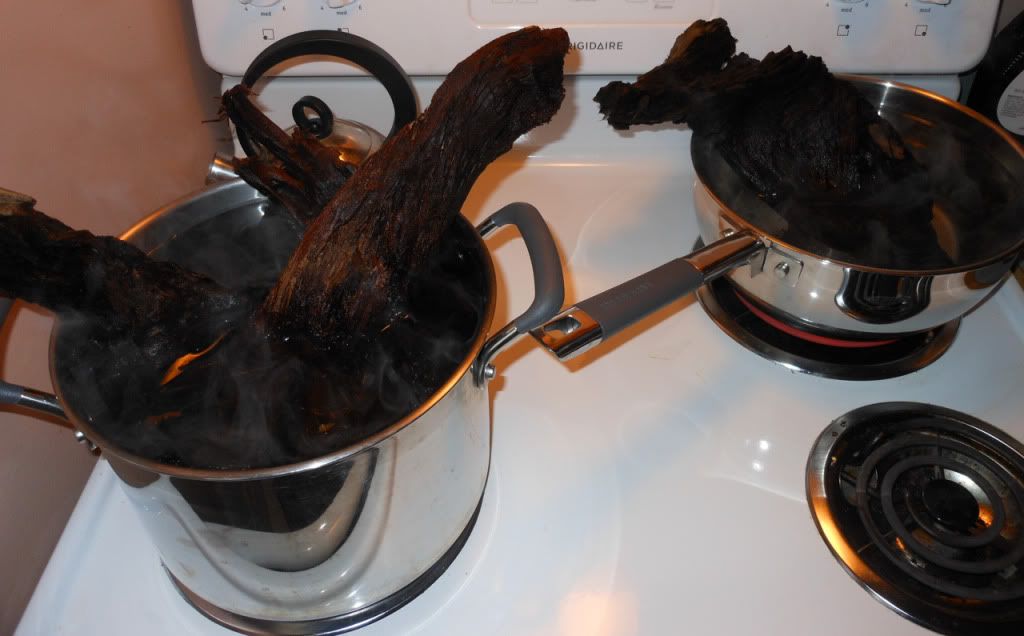 All the sand is in (finally!) and have the tank filled, heaters in, and filter running. So close to getting fish....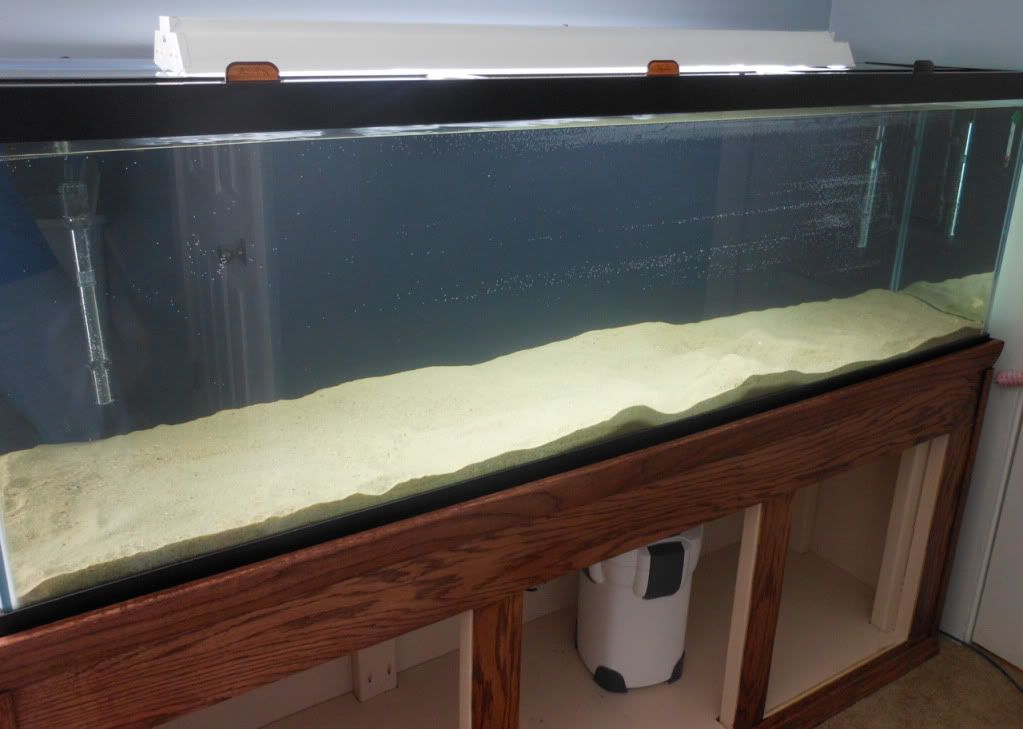 Once the heaters get a stable temp I'll start adding Stability, live plants on Wednesday, and I'll put the first school of fish in then as well which will likely be the 10 Harlequin Rasbora.
Populated with sanils, who are promptly making race tracks in the sand as they explore their new home. You can kind of see one of the tracks.
Put in most of the driftwood, still have one more large piece to go in. Could really use ideas on where to put it all.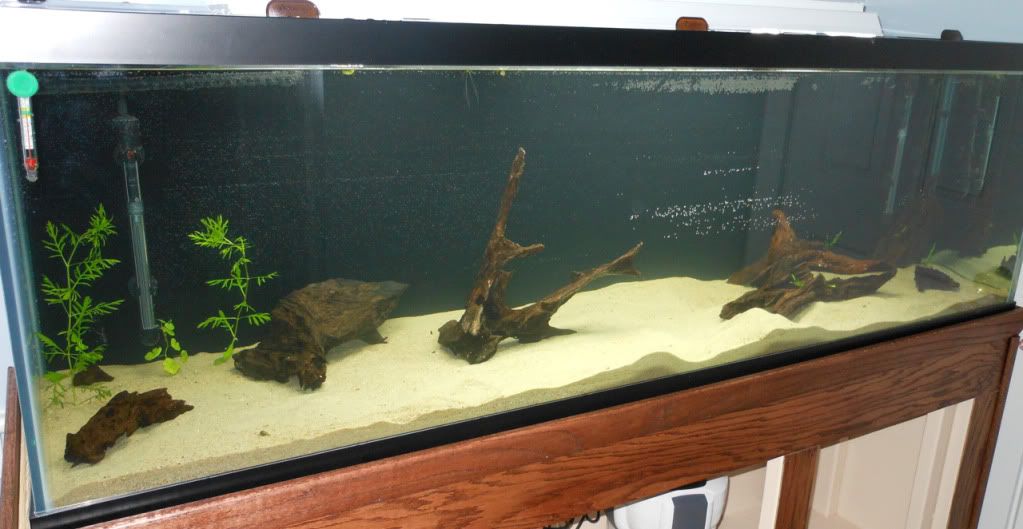 Left side with a couple Wisteria cuttings and one Brazilian Pennywort from my other tank.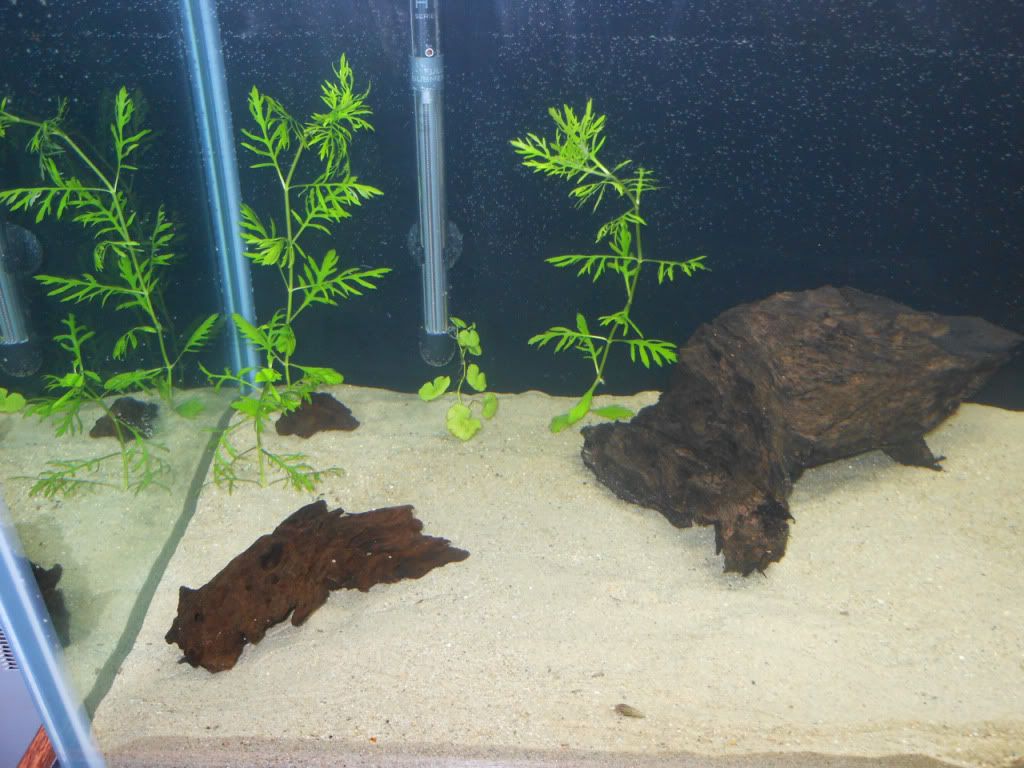 Center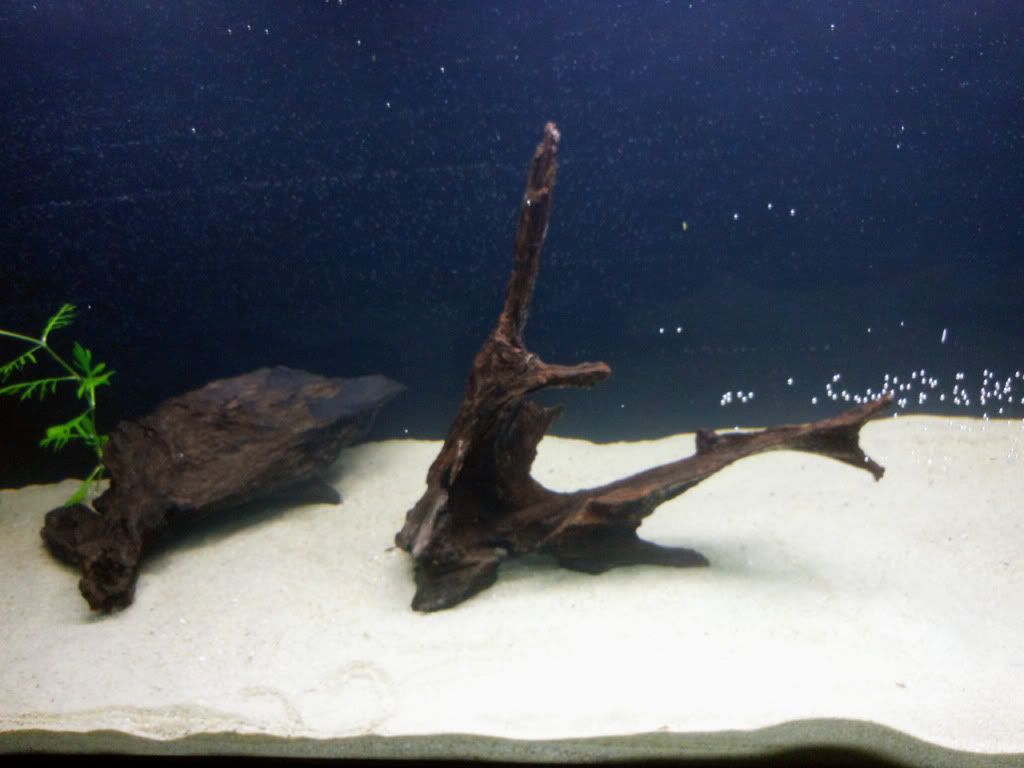 Right side with all my baby Java Fern I got off my big one in the other tank.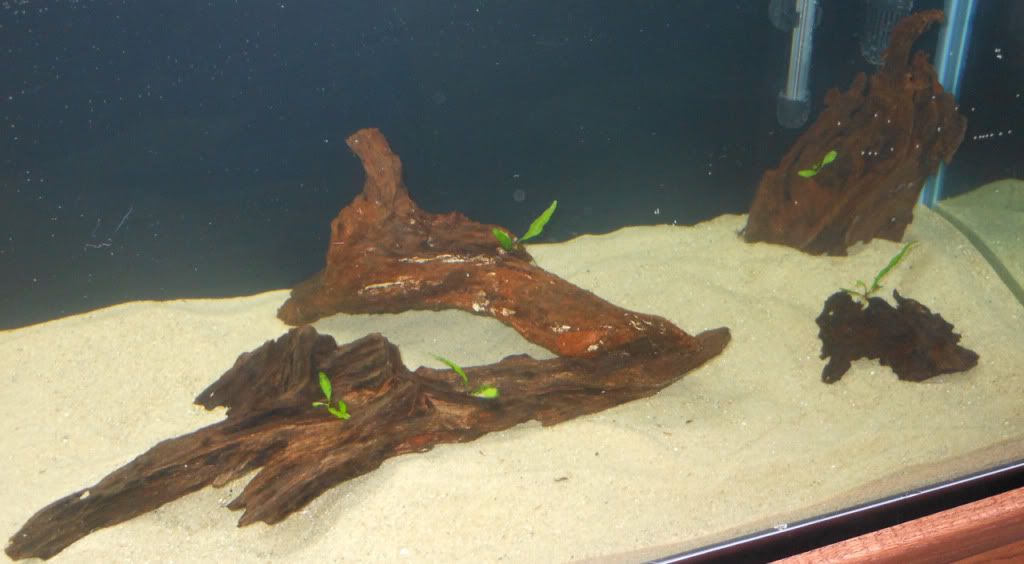 Massive plant order is coming in Wednesday to finish the setup, then the fish :D
Looking good!! Positioning will figure itself out, I'm sure you won't be happy for ages. Gotta get the plants in and the see what happens.
---
Peace always..

If you worry you die, and if you don't worry you still die..... so why worry?
Remember that thread that got started called.... "You know you are addicted when"....
well I'm sitting on the couch with my laptop thinking....."Geomancer, don't you dare stop posting pictures of this project!".... I'm already addicted to your tank!!!
HA!!
And I bet you anything, I'm not the only one! LOL
Keep em coming... Please!
---
Every kid, regardless of what they are going through, is ONE caring adult away from being a success story. ~ Josh Shipp, Teen Behavior Expert
Posting Rules

You may not post new threads

You may not post replies

You may not post attachments

You may not edit your posts

---

HTML code is Off

---