Well, it has been a long, long time, but here are some new pictures.
Male Angelfish, he has spawned twice now with one of the zebra stripped angels.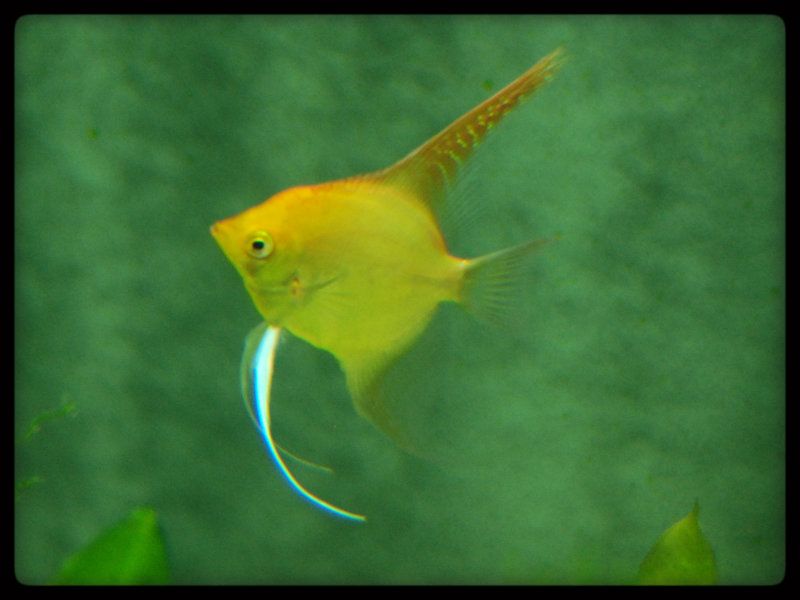 I think this guy is a guy, (s)he keeps trying to butt into the other two when they are spawning. The yellow guys puts a stop to that right quick.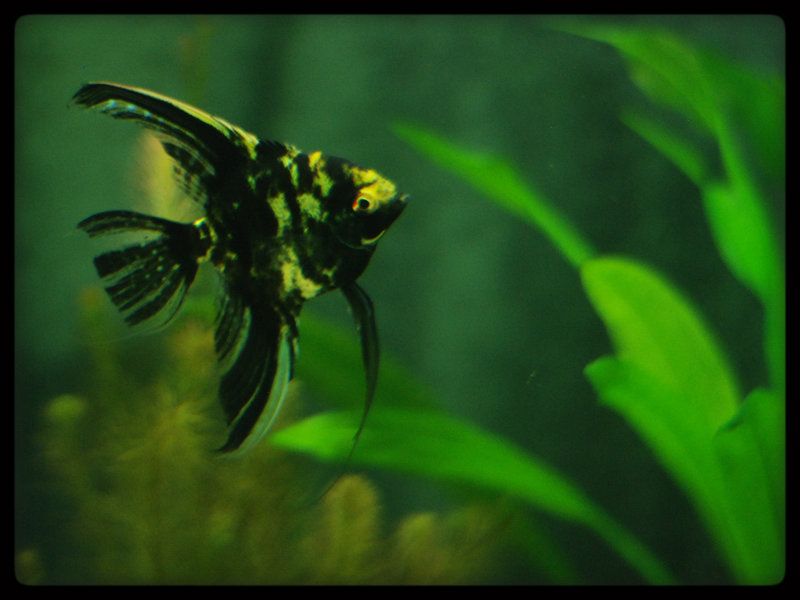 I think this guy is a male, he has the bristles.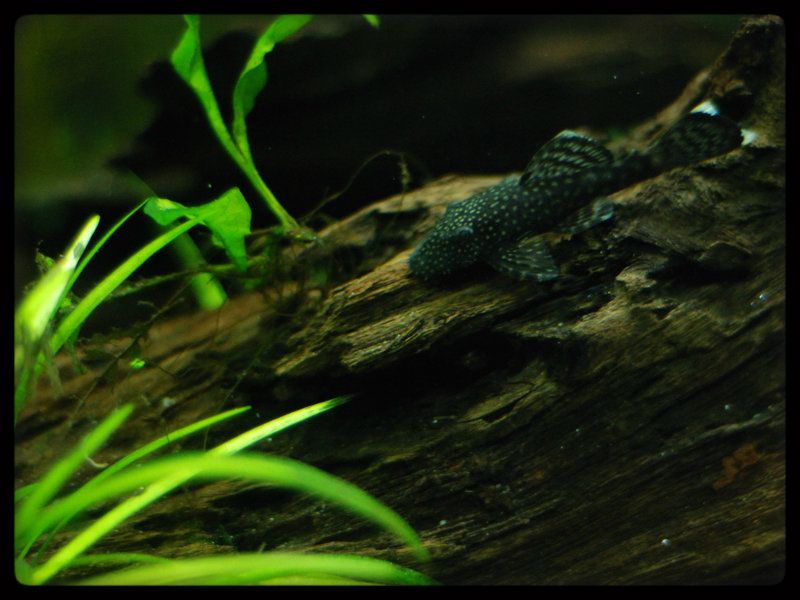 And I think this is a female, as she has no bristles that I can see and is quite larger than the other.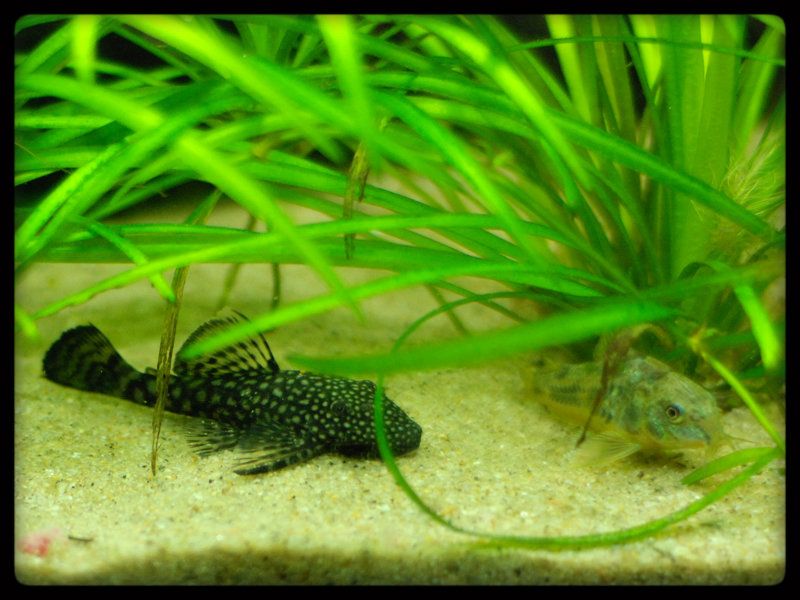 Here is the jungle side of the tank ... it's growing out of control over there!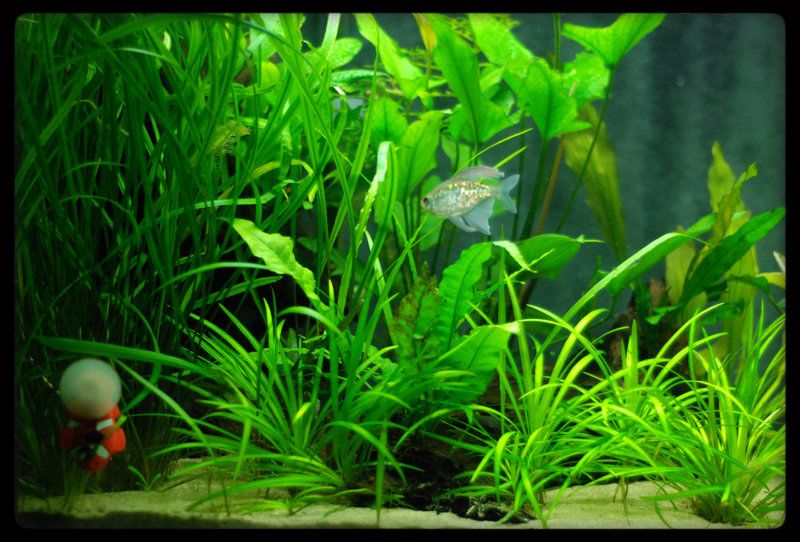 This is some flame moss that I got ... I think it looks really cool! Very happy with it, I have two clumps in the tank and it grows pretty well.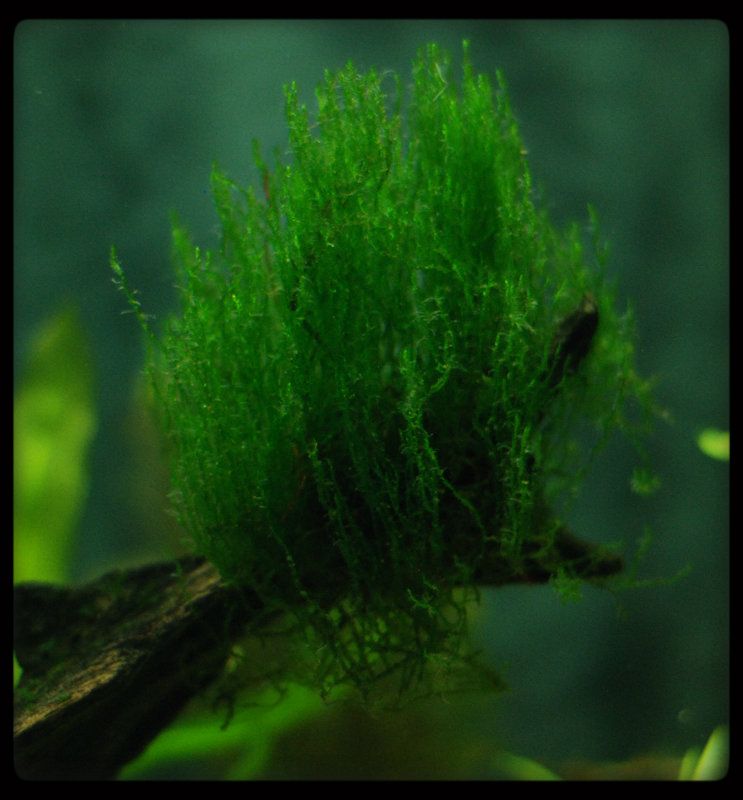 Stunning!!! how bout a couple of wide shots like you have done previous? Been wating to see the progress so long now.
Gah! And that DIAMOND!!! *swoons* Beautiful, Geo - absolutley gorgeous! I second the vote for a composite shot (I know it's a PITA!) Looks like the plants are growing beautifully, and obviously the angels and other fishies are very happy indeed!
Well, turns out I now have TWO mated pairs, in the same tank. These two choose the opposite end of the tank.
God help the other fish if both pairs decide to spawn at the same time!
Of note is these eggs are a lot more yellow in color, while the first pairs eggs were pretty white. Makes me wonder if one or the other was not fertilized.
Dad: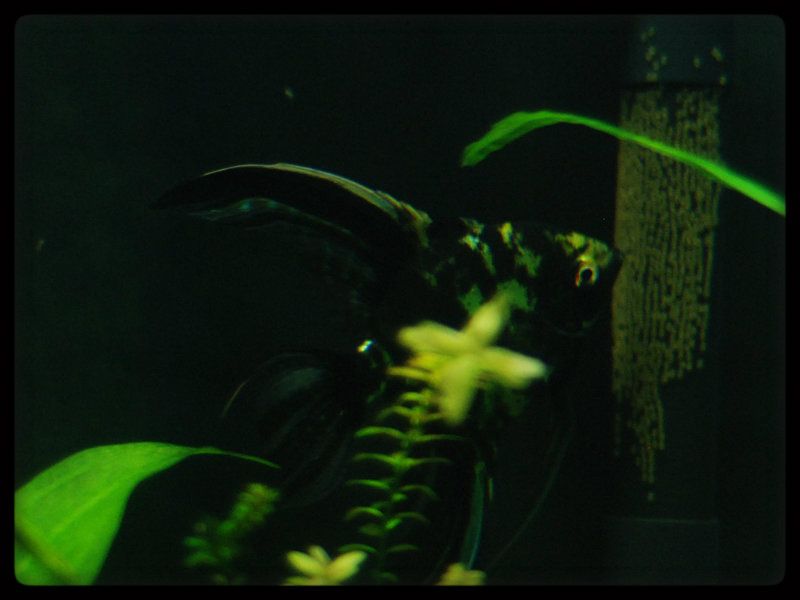 Mom: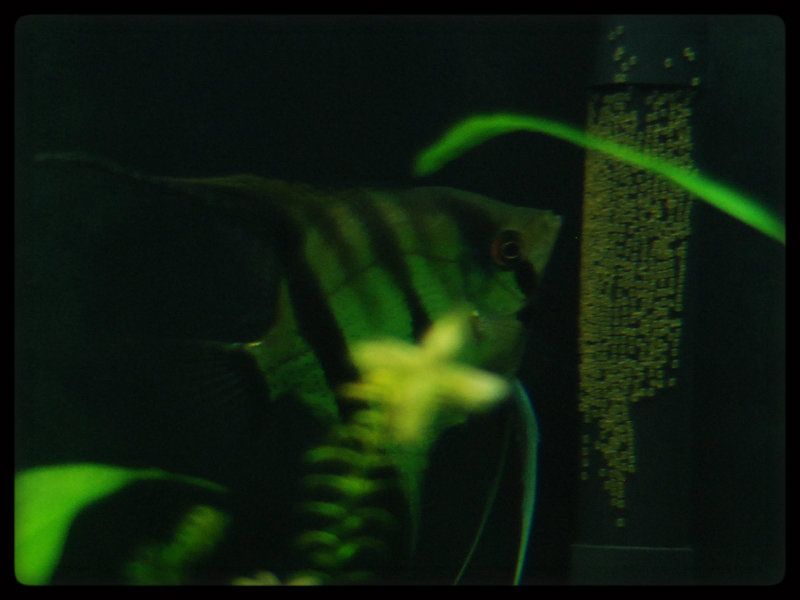 Looking good Geo, its been a while! Tank is looking so clean, you must have the light/nutrient balance just right.... good work.
---
Peace always..

If you worry you die, and if you don't worry you still die..... so why worry?
So what are all the plants in there now, I am sure you updated it, since last big update?
Posted via Mobile Device
Congratulations on two mated pairs - wonderful news, and so nice to get an update on this tank!!! :)
Thanks everyone!
Quote:
So what are all the plants in there now, I am sure you updated it, since last big update?
Posted via Mobile Device
No new plants, I think everything is listed under my aquariums here if you hit the tab under my name. There is quite a lot of species in there which probably was not the best idea.
I'm kind of thinking I should have gone with lots of crypts versus pygmy chain sword, I think they would have been able to tolerate the lower light from the floating plants.
I have an Anubias (Anubias hastifolia) in there that is just plain scary huge. It's getting to close to 2 feet tall now, leaves are starting to touch the surface.
If you ever get rid of the chain swords, I would gladly pay for them and shipping to get them off of your hands!!!!!!
Posted via Mobile Device
Posting Rules

You may not post new threads

You may not post replies

You may not post attachments

You may not edit your posts

---

HTML code is Off

---