This is sad =(
---
okay so i knwo this is an aquarium site, and this has to do with a pond, but i feel the need ot share it just cos it bugs me...
so i went fishing today, and my dad decided to try out a different pond. it looked good at first, but as we were rowing over it it was just depressing. something was really wrong. we couldnt really tell what it was at first, but then we realized there was basically no life, except for the occasional kiver, but only on one side of it. there was a strange murky, foggy looking bright orange somthing all over the bottom of the pond, looked kinda like rust. the weeds had weird brownish guck growing on them. and there was this crazy globby looking lime green somehing that grew in blobs. it had a film over the surface of the water. one side of the lake had nothing but weird crazy looking brown covered rot weeds. no fish. not even any bugs on the water. and then we noticed the lawns of the houses at the shores. they were all definately fertilized. so yeah...an entire ecosystem was pretty much destroyed. i took pictures just cos it bothered me so much. now, i am in no way an environmentalist or a hippie or anything, but this was just downright upsetting.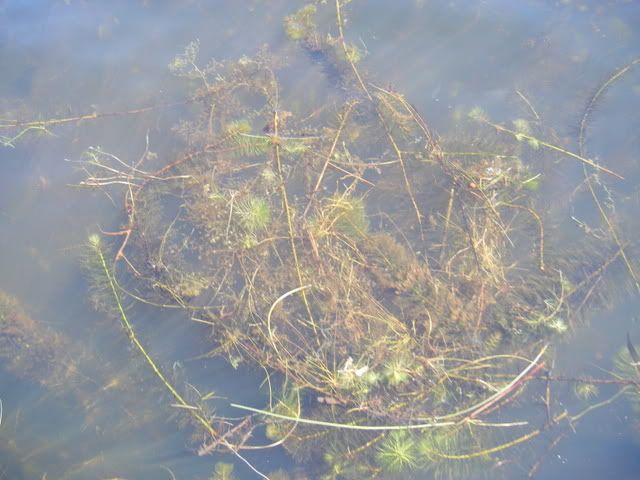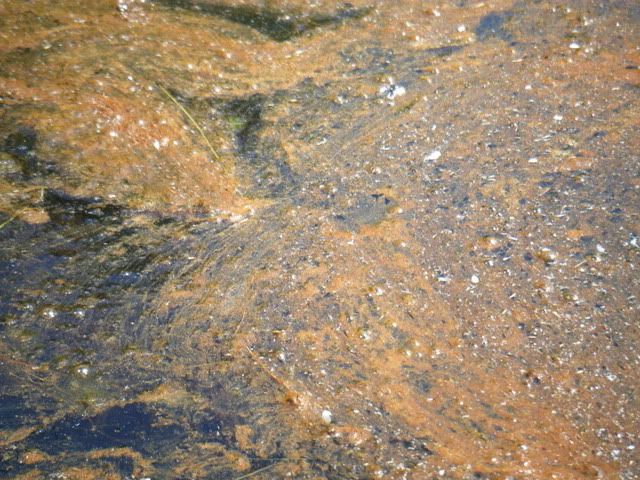 ---
Proud owner of Bagel the Warrior.
RIP Ivan the Terrible and Billy the Kid
Yuck..I hate the chemical junk they put on lawns nowadays
---
This is the song that never ends...
Well, you gotta understand that some people dont stop to think about runnoff and/or dont care. either that or they are down right stupid. how big would you say the area is that is destroyed?
---
80 Gallon--One 12" Albino Tiger Oscar(Whitey),One 11" Common Tiger Oscar (MC-THE OSCAR),One 5" Male Convict(TURNBUCKLE),Three 4" Male Convicts(STATE,MR.DESTRUCTO,ADREI),One 13" Pleco(RILO)

20 Gallon--One 4" Female Convict (Sparky),One 2" Female Convict(WRIGLEY),One 6" Pleco(BEAVIS)

10 Gallon--One 4" Female Convict(COUNTY),One 5" Albino Pleco(SUCKER),One 1" Female Convict(PHEEBE)
ewwww that's disgusing.can you not contact a wildlife trust
and complain.there are so many natural habitats being
distroyed.
go kick some butt. !!
Many people who live on lakes don't appreciate weeds or any aquatic vegetation. They believe lakes should look like swimming pools. and sometimes they take it upon themselves to destroy the weeds whether it be directly, or indirectly. Also depending on type of aquatic growth and whether it is native to the area conservation departments will treat the growth in an effort to eradicate or control the growth. :(
---
The most important medication in your fish medicine cabinet is.. Clean water.
i really wish something could be done about it, but its also off of a main road so its all car and road salt runoff too =(

um..the size of the pond...hmm...its a pretty decent size, maybe something like an eigth of a mile long? give or take?


the other pond i used to fish had all the weeds in it killed. it's pretty much a dead pond now. i hate it.
---
Proud owner of Bagel the Warrior.
RIP Ivan the Terrible and Billy the Kid
Posting Rules

You may not post new threads

You may not post replies

You may not post attachments

You may not edit your posts

---

HTML code is Off

---