Puffer tank
---
well i went ahead and got my Dwarf puffers that i wanted.
they are getting use to their new home. :)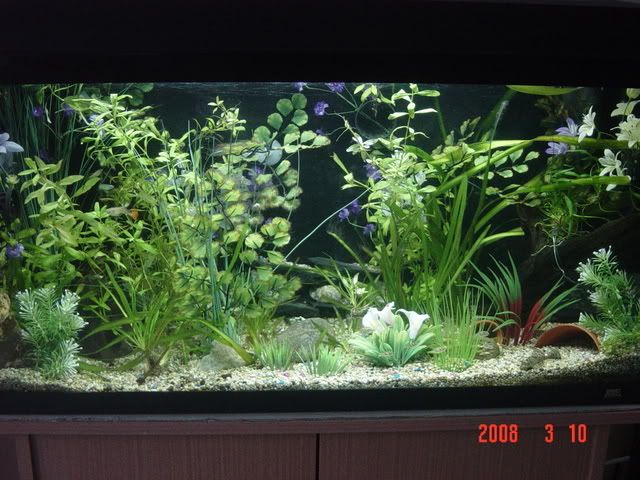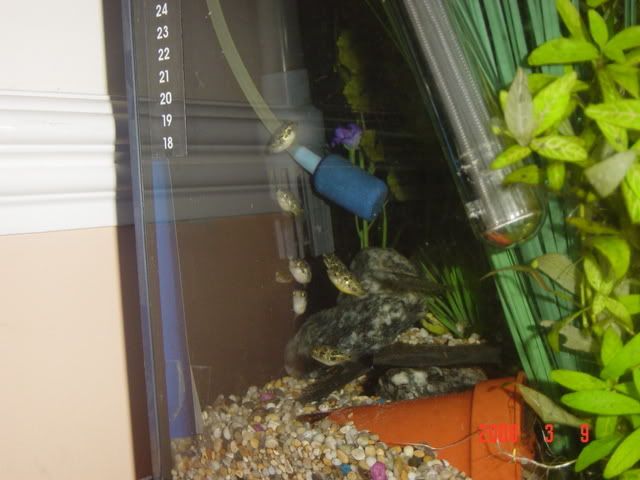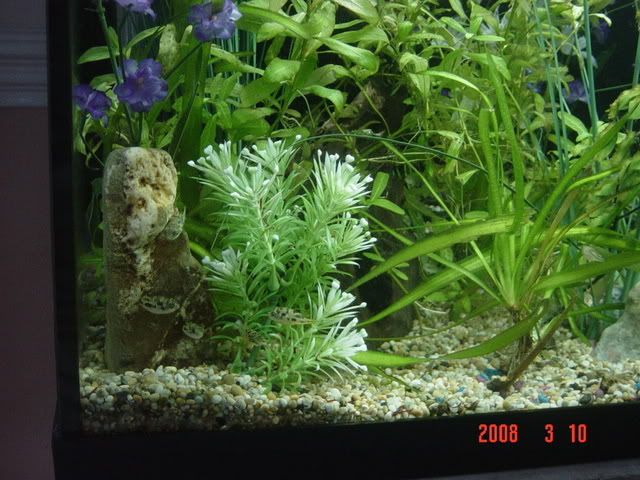 Nice looking puffers, are oyu gonna go brachish or are they true fresh water?

Looks like they have lots of hiding places too. Good planning on your part.
Nice tank willow! How many gallons? Your puffers look really healthy. I wish mine were that fat. XD Where did you get them & how many are there? Petsmart is the only place in my area that carries them.
hi
thanks. :)
they are fresh water puffers,there are 8 of the little guys.
i am hoping for either a pair of 1 male and the rest females
don't know what my chances are of that happening,however
my LFS where i got them from will change any for me
when i need to.the tank layout i hope will break eye contact
when it will be needed,at the moment 6 stay together and
2 are together on their own,they do all come together at times
then break to their little group again.
hi
it's a 96l tank there are 8 in total at the moment,i have bought that many in the hope of a pair eventually.
i bought them from a maidenhead aquatics.
They look really nice.

heard a lot of good things bout maidenhead aquatics, shame that I'm so far from them.
thanks. :)
there are two that i go to on a regular basis,
one is better than the other in regards of fish and advise.
but the nearest one to me i use when i need food,and stuff.
Willow, what a beautiful looking tank! Are those silk flowers mixed in with live?
---
150 Gallon - Mostly American Cichlids
135 Gallon - Angelfish Community
75 Gallon - Odd couple (Polleni/Angelfish)
55 Gallon - African tank
20 Gallon Long - QT
10 Gallon - Empty

Beautiful DP Tank. It suits them perfectly. Love the completely natural look.

My LFS needs to get these back in.
You did it!!
Good on you... those guys are super cute!! Loads and loads of pictures please! :D
---
ʎɐqǝ uo pɹɐoqʎǝʞ ɐ ʎnq ı ǝɯıʇ ʇsɐן ǝɥʇ sı sıɥʇ
Similar Threads
Thread
Thread Starter
Forum
Replies
Last Post
puffer tank

willow

Freshwater Journals

12

05-23-2008

12:04 PM
Posting Rules

You may not post new threads

You may not post replies

You may not post attachments

You may not edit your posts

---

HTML code is Off

---