Pics of my new peacock eels
---
I just got my eels Im so excited. So I figured I would share them with ya'll.
The tank
Yes thats a lego plane & castle
So my two eels have different markings and will be easy to identify (sorry for the bad pics)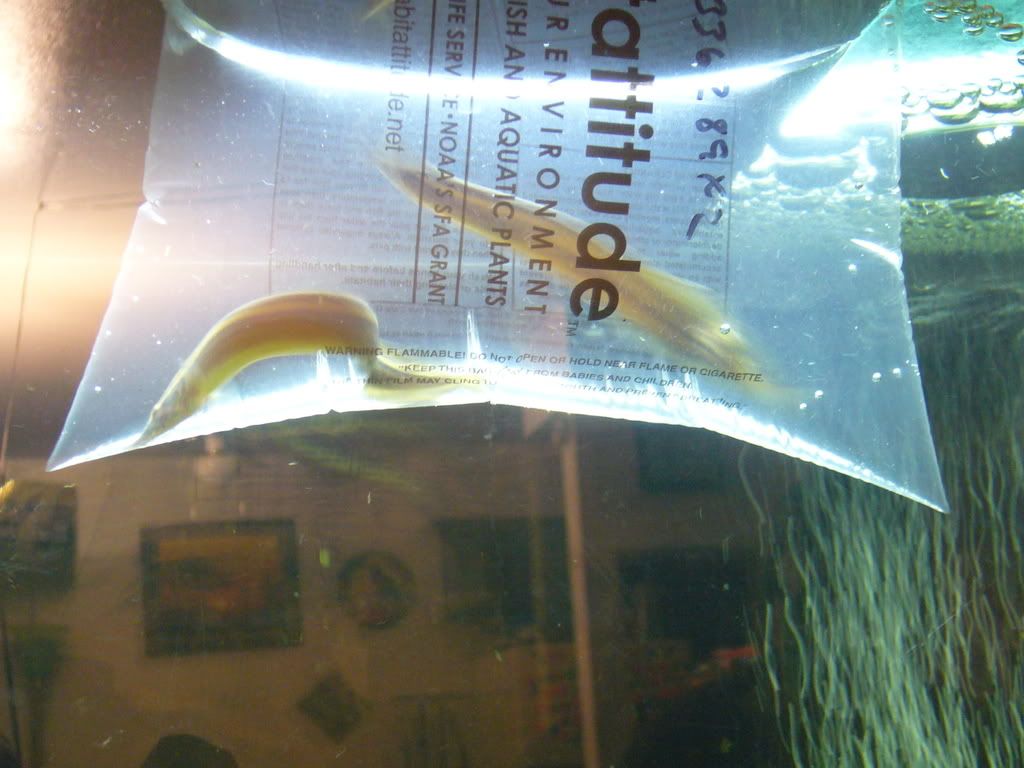 One of them has 2 spots and the other has 4 and a break in the stripe that runs down its side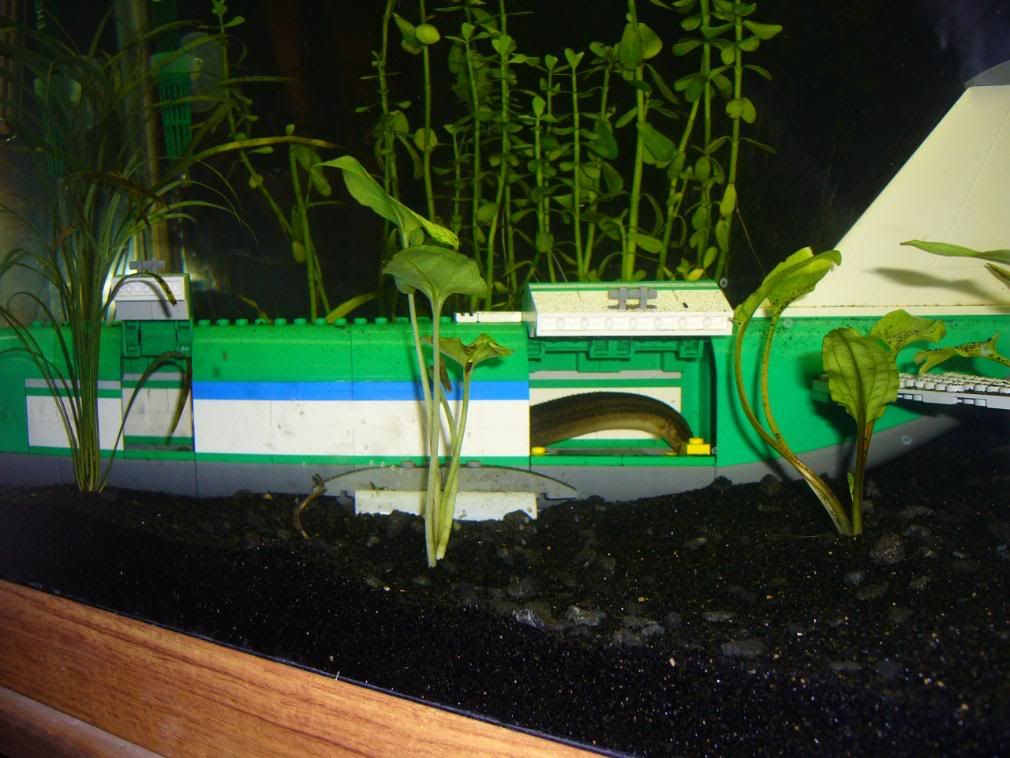 Ok thats it for now .... as always I'm more than interested in hearing everyones comments. I just figured that I would share knowing yall like to look at pictures as much as i do.
Im_Bender,
They are adorable! What are they like? I want some! I have a 30 gallon that I'm looking to clean and setup...I think I'm gonna find some of these! Are those bubbles behind your Lego castle? Very cool effect.

Jen

**Edited to say that I love the idea of having a plane inside the aquarium. That's perfect!
i love peacock eels, i wanted one, but i didnt want my cories to get eaten
---
fishie fishie fishie
I love these things. I would add them to my 30 Gallon tank, but I doubt that my soon-to-be RTBS will tolerate it.
How big are they right now?
yeah thats a bubble wand....

Every one I talked to said they would vanish into the mist of the tank, but no One of them chills in the plane for several hours or under the wood. But for the most part they are out and about. they like traveling though the bubble wand to get from the plane to the wood set up. Every once in a while they play under the castle or drift with the plants .... untill the placo goes to groom the planting, then its back to one side or the other. The only time one burrowed was when they where let out of the bag and into the tank. As far as I can tell the seem to be happy and rather inquisitve ..... which has me double checking hood and tubing so they dont try to take a walk. And the myth about them being able to jump a good distance is true while trying to get out of the bag one eel lifted itself half way out of the water in the bag and then thew itself upward completely out of the water in the bag ... so if anyone reading this gets one make shure that you monitor them if they are left in an uncovered tank. (the lfs had the same problem one eel made its way down the line of tanks and started eating guppys ... it was a funny story so i thought i would share it ... ok rants over I swear)
Wow i want them
---
55 Gallon Aquarium
1 Black Kuhli Loach
3 Black Skirt Tetras
4 Angelfish (3 Marble, 1 Gold)
1 Glass Fish
2 Blue Sunset Gourami
3 African Dwarf Frog
Posting Rules

You may not post new threads

You may not post replies

You may not post attachments

You may not edit your posts

---

HTML code is Off

---