Photo Log
---
Here is a little photo log of my 20 gallon since I started it two months ago, it has changed quite a bit.
This isn't my first aquarium, but is my first real attempt at live plants (I tried a single one once before many years ago). At first I had mostly plastic plants, but quickly replaced them.
Can't really see the live plants, but there are three Amazon Swords in the back left, a Java Fern hanging out to the right of them, and Wisteria off to the right.
Here is a side view of the swords. You can really see the new growth starting to replace the old.
I then tied the Java Fern onto a sand castle decoration, because I didn't have any driftwood or rocks to use.
Eventually I did ditch all the plastic plants, and got some Mopani Driftwood and tied an Anubias to it. Looks a little better, but still sparse. I also moved everything around.
To correct the sparse problem, I ordered a bunch of plants online. Makes it look quite a bit different.
At this point I think I'm done adding plants to this tank, but I might someday replace the Brazilian Pennywort that is floating. I'm just not liking it most of the time.
Anyways, here is another new shot a couple weeks later and also with slightly different light. I'm experimenting with creating my own LED light. This is shot using a single high power LED.
The last photo was shot this past weekend, and is what it looks like right now (mostly) I cut off the Wisteria that is shooting off to the right and placed it into my wife's 10 gallon. Her tank will be where I send all my cuttings until her tank fills out. This is also back to the original flourescent light. I'm still building the LED fixture, it will use two of those high power LEDs. I was originally going to use three, but seeing how much just one did I don't want to go overboard.
Looking phenomenal geo!! keep up the gorgeous work!
---
Dedicated, converted, lowes / home depot bulb buyer!
Some more photos.
Here is a picture of my custom LED light fixture.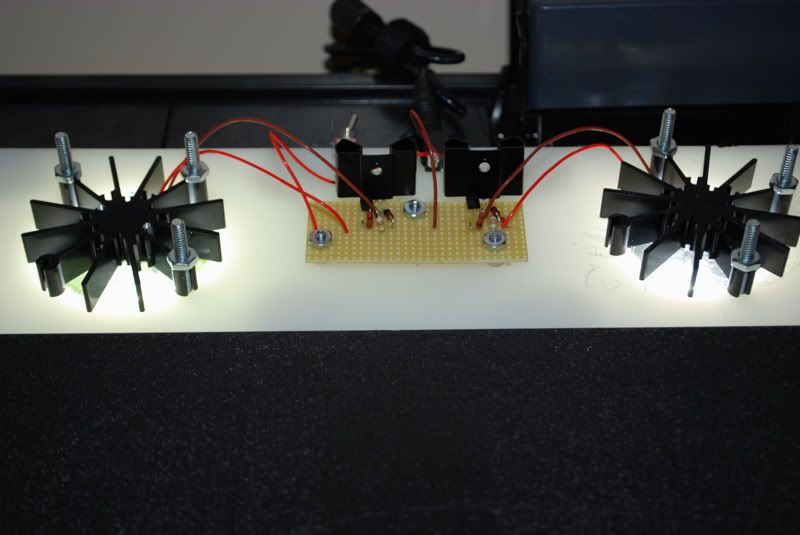 This is what the tank looks like under the new light:
The Cory cats are hanging out behind the driftwood with the snail. I'm thinking these teenagers are up to no good!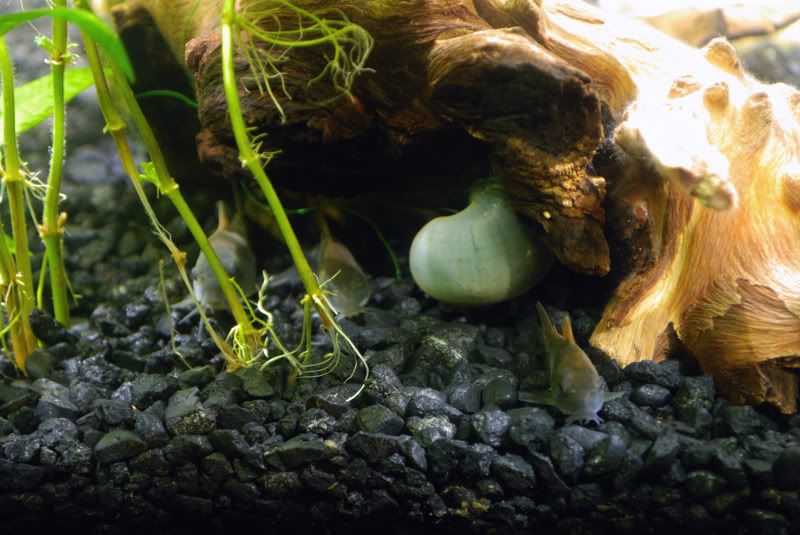 Lastly, just a picture of what the Wisteria looks like, I really like this plant and so far is my favorite that I've had.
April 5, 2012
---
A couple new pictures taken today. My Red Tiger Lotus has really taken off, it's putting out a new leaf every 2 or 3 days, it's insaine how much it has taken off.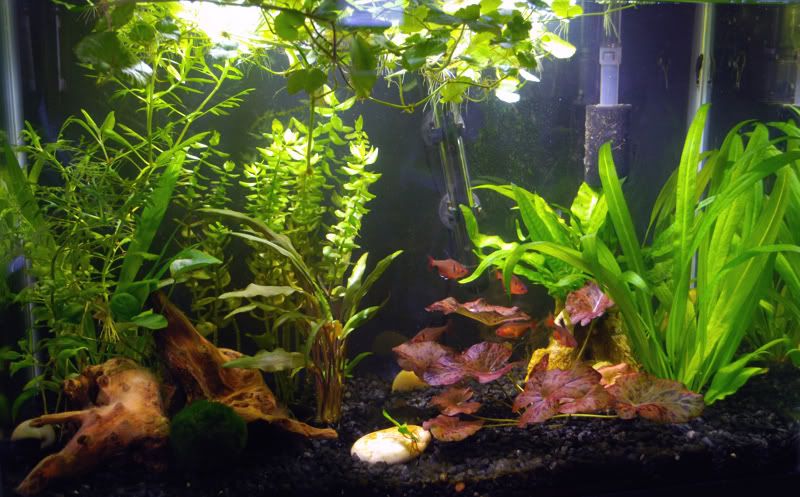 Here's a closeup of the Red Tiger Lotus, and the Serpea Tetra. There is a little glare from a window, but that's what I get for taking a picture in the afternoon.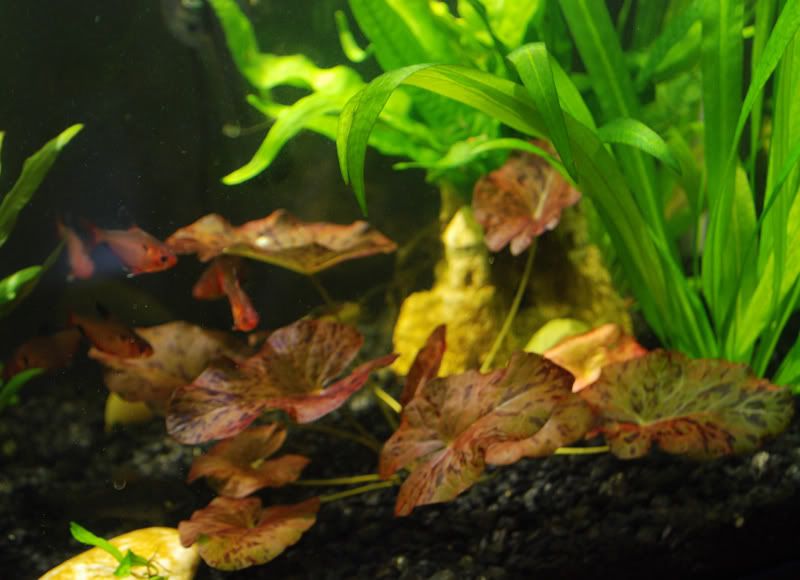 Geo it looks really nice. The light progression looks great! What lights are you using?

Also, I like how you have added more plants. I like that red tiger lotus! If I found some I would so get it!

Looking beautiful!
Thanks!

The lights are a custom DIY LED fixture, there are a pair of 5665K Power LEDs that are roughly equivalent to two 18" T8 bulbs in intensity.
Posting Rules

You may not post new threads

You may not post replies

You may not post attachments

You may not edit your posts

---

HTML code is Off

---