Panda Garras
---
Some pics and a little video of my 6 panda garra that I have had for about 2 months. They have colored up enough to look like my old panda garras. But they still need work, they are kinda shy when it comes to my hands. The slightest movement and they scatter......I had to shake my old ones off. We will get there though
.
Video is
here
. They are too cute and amusing for their own good...and they know it!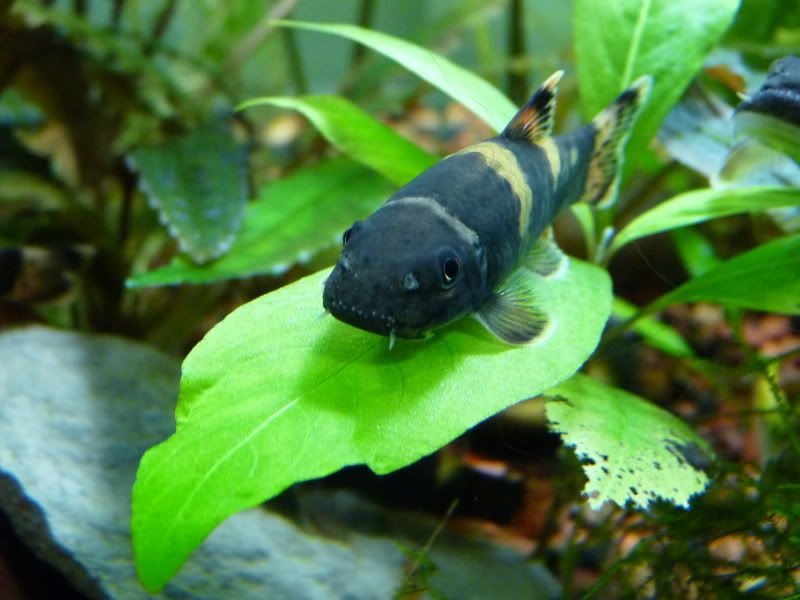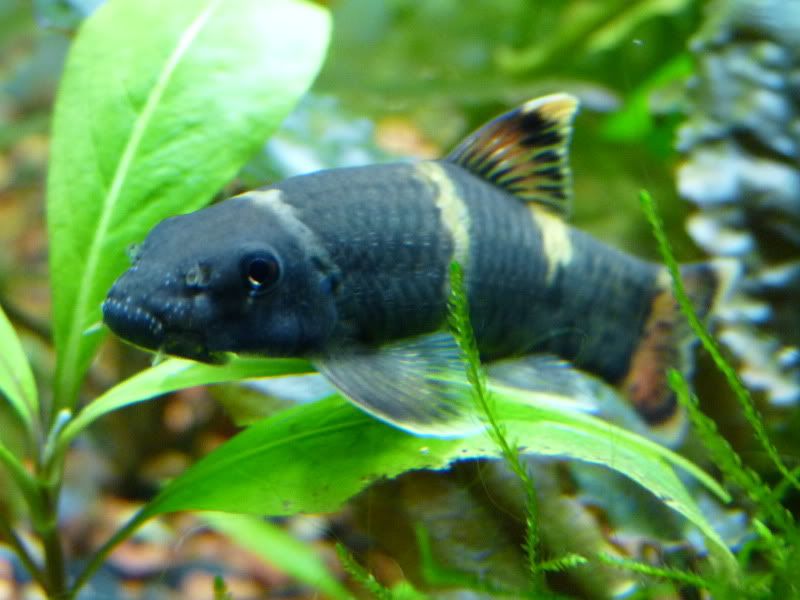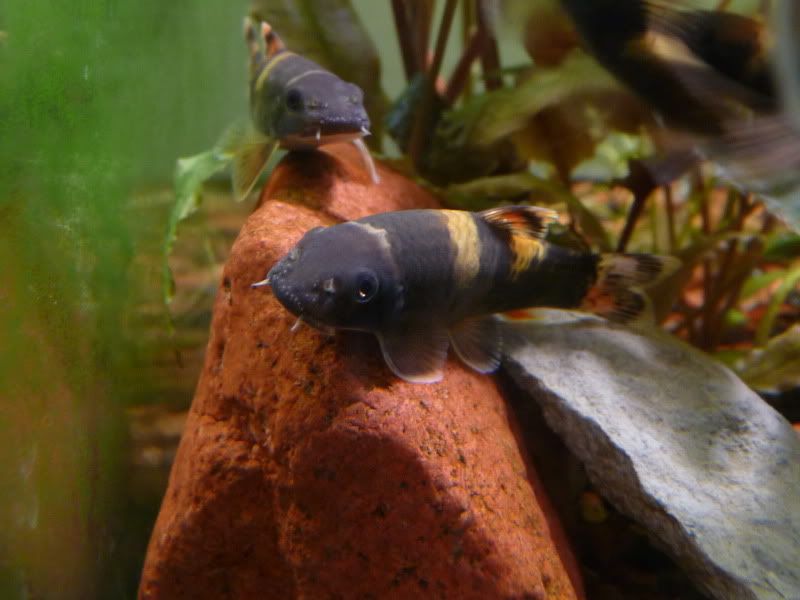 never heard of them! they really are cute little guys :)
---
Dedicated, converted, lowes / home depot bulb buyer!
Nice photos. Looks like they have a perfect natural environment too, boulders, pebbles, plants and running stream effect. Well done indeed. Byron.
---
Byron Hosking, BMus, MA
Vancouver, BC, Canada

The aquarist is one who must learn the ways of the biologist, the chemist, and the veterinarian. [unknown source]

Something we all need to remember: The fish you've acquired was quite happy not being owned by you, minding its own business. If you're going to take it under your wing then you're responsible for it. Every aspect of its life is under your control, from water quality and temperature to swimming space. [Nathan Hill in PFK]
What a lovely set up. I never knew what beautiful fish they were until I saw yours.
You have very good picture taking (and video) skills!!
---
If you don't stand up for something you'll fall for anything...
---
Twenty-Eight:

1 Otos, 6 Guyana Leaf Fish, 2 Malayan Leaf Fish, 1 Orange Head Tapajos, 4 Bronze Cories, 3 Peppered Cories, 2 Panda Cories, 1 Skunk Cory
Seventy-Five
:
3 Thread-finned Acara, 1 Jurupari, 1 Spiny Eel, 1 Bristlenose Pleco, 1 Festivum, 1 Spotted Raphael
how big are they? i like them they are really cool
---
~John

When life gives you lemons make some OJ
Thanks,

They are about 2-2.5" long. Since they are wild caught I put effort into the most natural scape I could.
Posting Rules

You may not post new threads

You may not post replies

You may not post attachments

You may not edit your posts

---

HTML code is Off

---