New tank
---
The 55 gallon has been set up for a while and is running smooth, so I thought I'd share some pictures. It's a beautiful tank, really just needed a good scrubbing. For $50 I got the tank, heater, hood, lights, filter, bubbler, and seven fish. Thank you Craigslist.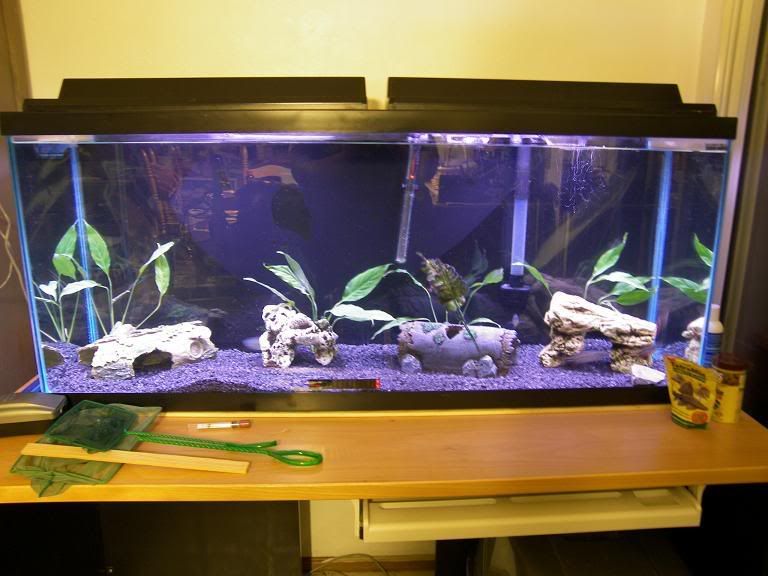 The pleco is awesome, even though he poops more than should be legal. He's about 8-9 inches, so it won't be long until I have to find a new home for him.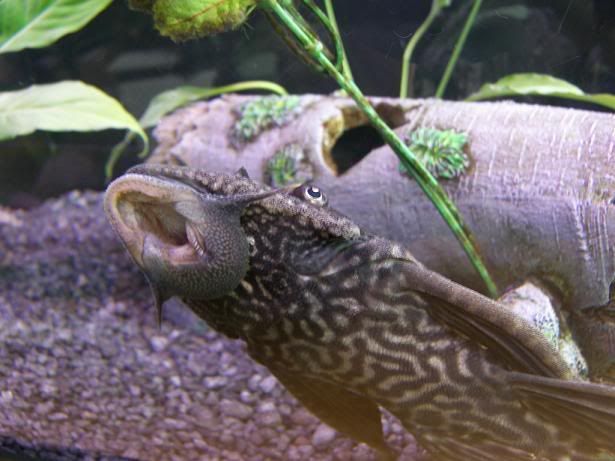 I really like the three spot gouramis, they're such a beautiful color. There are three of them, and I'm assuming one male and two females, because of the size difference.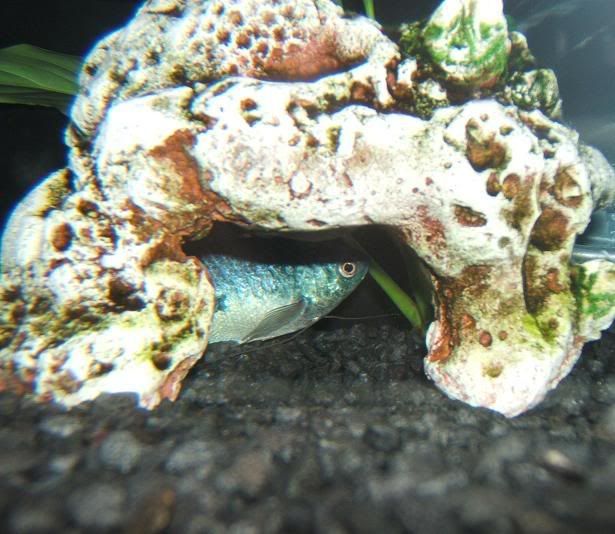 And here we have three beunos aires tetras, who will not stay still enough for a photo without flash. I'm not sure if I'm going to keep these ones, but we'll see.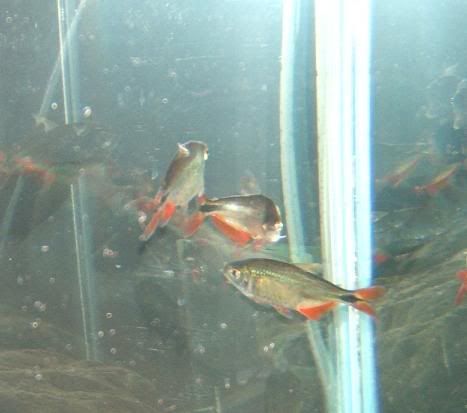 So pretty!! I love it when people can't be bothered cleaning their tanks up to get more $ for them. Setting up a tank is so exciting, I certainly don't mind a little scrubbing, I almost enjoy it!
Yup. I actually see a lot of 55 gallon tanks selling for $50 on craigslist. You should check it out for your area, there are some really good deals.

It also came with three of those decorations and gravel, but I got a bag of new stuff because the guy had ugly gravel in there. It was actually rocks, each the size of a dime on average.
What a great find! Have fun with it.
---
150 Gallon - Mostly American Cichlids
135 Gallon - Angelfish Community
75 Gallon - Odd couple (Polleni/Angelfish)
55 Gallon - African tank
20 Gallon Long - QT
10 Gallon - Empty

Posting Rules

You may not post new threads

You may not post replies

You may not post attachments

You may not edit your posts

---

HTML code is Off

---