No, not yet willow. In able for my to get a full tank pic I would have to move the dining room table. Havent gotten that picture happy yet. I just split my guppy population in half, so there arnt that many anymore in that tank or the other one i am trying to cycle. But once my tank is cycled and and the fry in my main guppy tank grow up i'll take some more pictures. and by then i'll have my males back in there as well. The mails should be a little more mature when they go back in there, I took nine out to put in my other tank. and they were of a decent size but not fully grown yet. I'll post more pics sooner or later and try to get that tank shot.
---
Pterygoplichthys gibbiceps!
Heres that full tank shot!
---
There arnt that many male guppies in there now, there are 13 less. and the fry are kind of hard to see but this is bassically what my tank looks like my 20g. anyways. The males went to my 29g. to cycle it. I think the males were stressing out my big female too much, now instead of hideing all day shes out swiming around and eating agan! When my 29g. is done cycling im giving the males to my cousin. that way the females arnt so stressed anymore.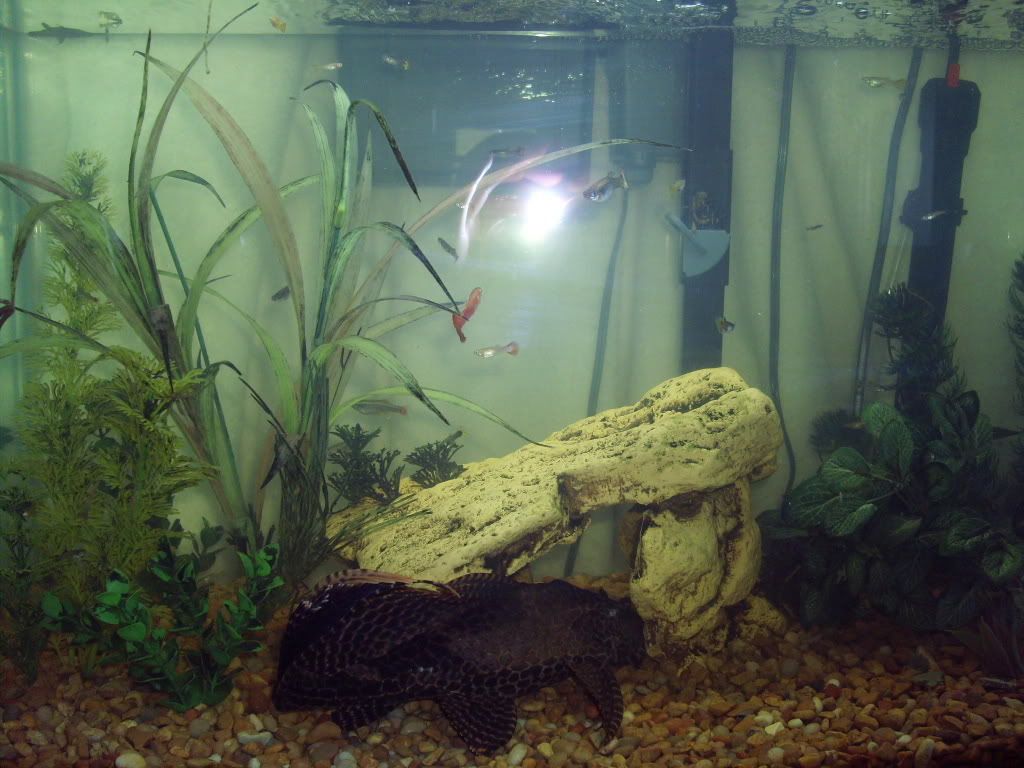 ---
Pterygoplichthys gibbiceps!
Posting Rules

You may not post new threads

You may not post replies

You may not post attachments

You may not edit your posts

---

HTML code is Off

---