new plants yay
---
Just got new plants from aquabid red/green ludwigia, pennywort, dwarf sagittaria,
moneywort and parrot feather.
my shrimp tank got the least new plants but I love the way its turned out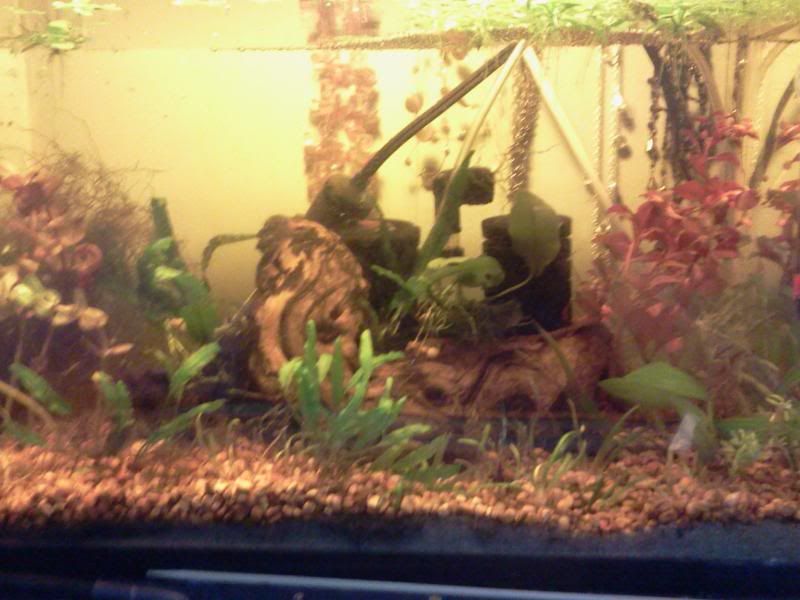 My sorority/community got the most almost all the plants here are new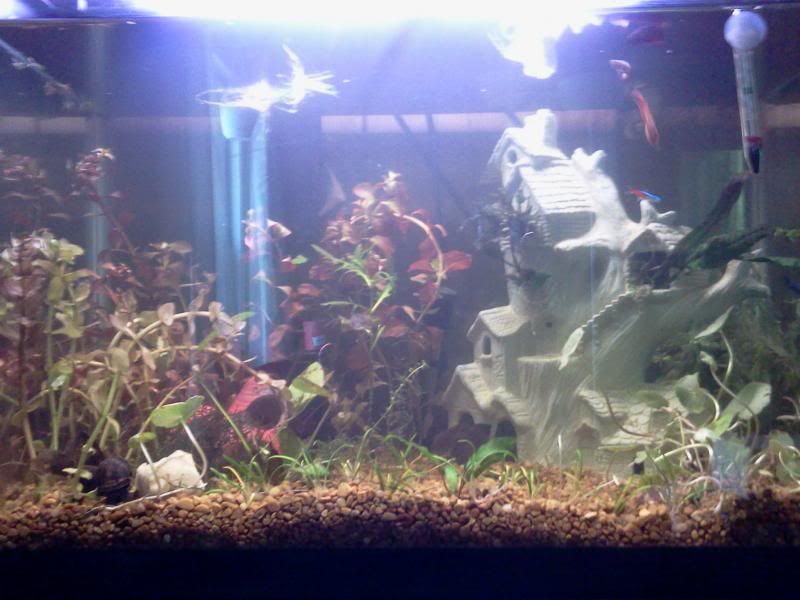 The tank with fish Im fish siting for a friend the tanks mine friends at college and dosnt have time for them put most of the parrot feather here since I think it can stand up to goldfish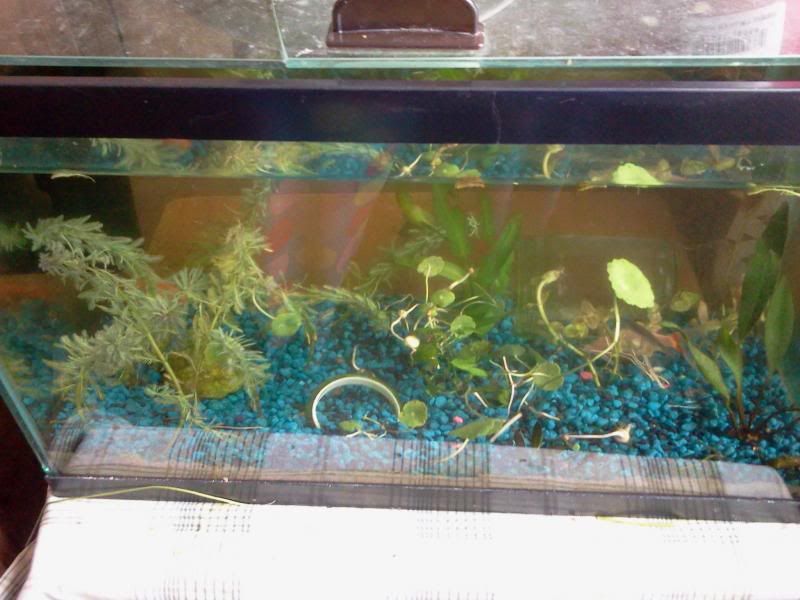 ---
fish:1 6yr goldfish, 2 1+yr goldfish, 1 molly, 7 guppys, 1 danio, 1 betta(baby), 4 apple snails, red ramshorn snails, 15-20 red cherry shrimp
other: 1 Pomeranian(4yr), 1 cat, 4 parakeets (6mo-3yr), 2 mice
:O Wow that is beautiful!

[So Betta's can live with other fish?]

I like the first tank best. :D
Yes they can just not males of their own kind or ones known to bite fins. My tank has 5 females but its kinda something you have to research and know what your doing if you put female betta in the same tank. but iv kept a single male in with other non betta fish before just watch him cause some wont live with other fish at all.The shrimp tank is my favorite too.
---
fish:1 6yr goldfish, 2 1+yr goldfish, 1 molly, 7 guppys, 1 danio, 1 betta(baby), 4 apple snails, red ramshorn snails, 15-20 red cherry shrimp
other: 1 Pomeranian(4yr), 1 cat, 4 parakeets (6mo-3yr), 2 mice
Looking good!!!

Eric
---
36g Bowfront Planted
11 Cardinal Tetras (Paracheirodon axelrodi)
11 Gold Tetras (Hemigrammus rodwayi)
4 Julii Corys (Corydoras julii)
3 Panda Corys (Corydoras panda)
Amano Shrimps, Malaysian Trumpet Snails, Pond Snails

20g Long Planted
Red Cherry Shrimps, Tiger Shrimps
Malaysian Trumpet Snails, Pond Snails
Posting Rules

You may not post new threads

You may not post replies

You may not post attachments

You may not edit your posts

---

HTML code is Off

---