New Pictures of my 75 Gallon.
---
Sorry for some of the blurry pictures. My fish dont pose too well.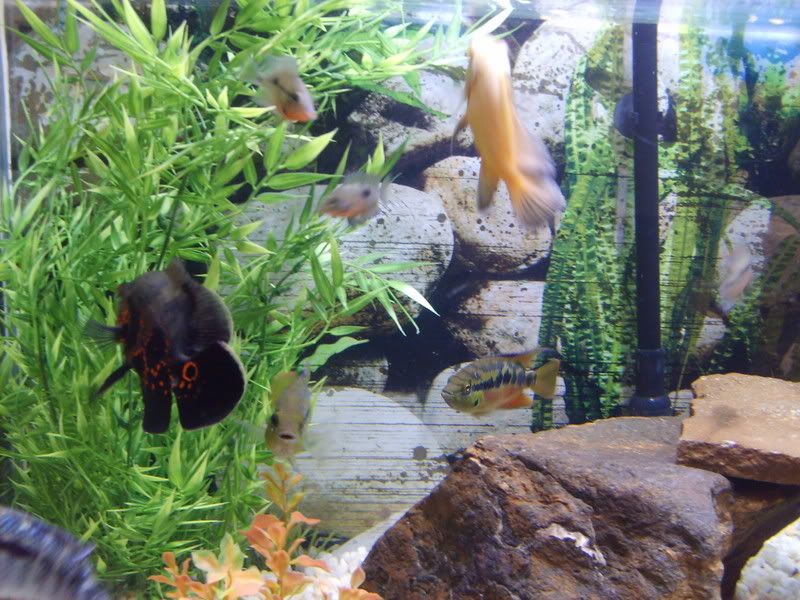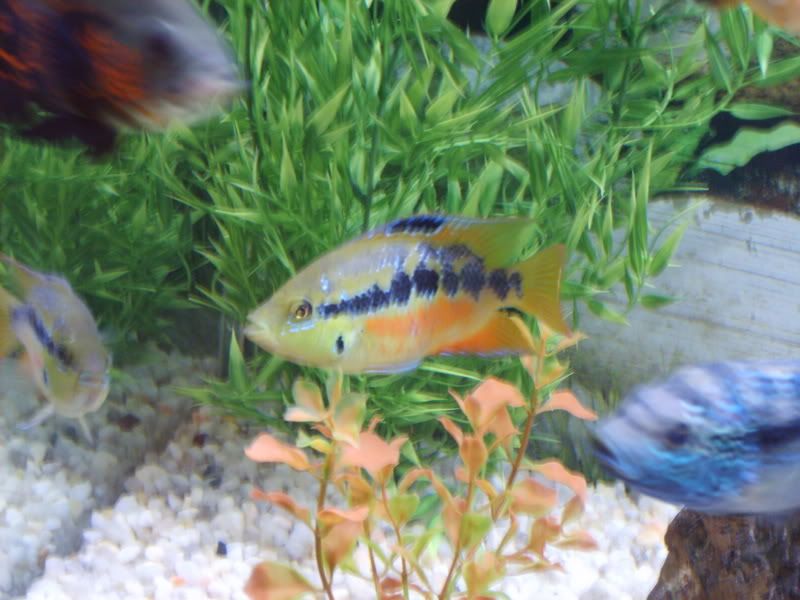 Sunrise, just before I left for work.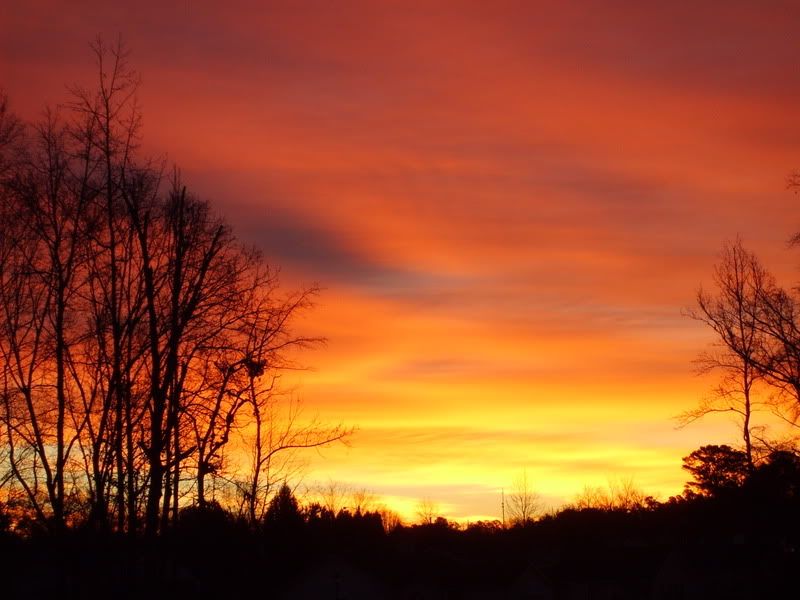 The Tiger oscar is up about 1"
The Albino is up maybe .5"
The Jack Dempsey is up .5" And is not shy anymore.
The firemouths are growing slowly, but their color is coming out ALOT.
The salvinis - spellcheck are very very colorful.
Lovely pictures Firefighter337 :)
---
ʎɐqǝ uo pɹɐoqʎǝʞ ɐ ʎnq ı ǝɯıʇ ʇsɐן ǝɥʇ sı sıɥʇ
Nice tank! I LOVEEE your oscar, I want a jack dempsey too :D Now are those cupboards on your hood?
Very nice pictures and even nicer fish! If you can set your shutter speed you might be able to get some clearer pictures of them. I think the higher the better.

I don't know what it does to the fish if anything, besides getting their attention, but a red laser pointer will keep them poised as long as you don't move it and sometimes works for a picture.
wow the fish are lovley,
the sunrise is so beautiful !
---
when you set up a new tank,hide an extra
sponge or two behind some decor,that way you have
something seeded for you next filter.
Nice tank!!!!
Your fish and plants are beautiful :)
---
20 gallon long: 3 adult Neolamprologus similis + about 11 fry of various ages; low light planted tank
20 gallon long:2 freshwater dwarf puffers (Puff Puff and Poofer); medium-light planted tank
10 gallon: 1 male betta named Wormy; low light planted tank
10 gallon: 1 male betta named Dante; low light planted tank
2, 5.5 gallon tanks that are currently empty (I see more fish on the horizon
)
Posting Rules

You may not post new threads

You may not post replies

You may not post attachments

You may not edit your posts

---

HTML code is Off

---