New pics
---
New pics of my newly setup 45 gallon planted tank and also the transformation of my 90 gallon tank to a cichlid tank in progress.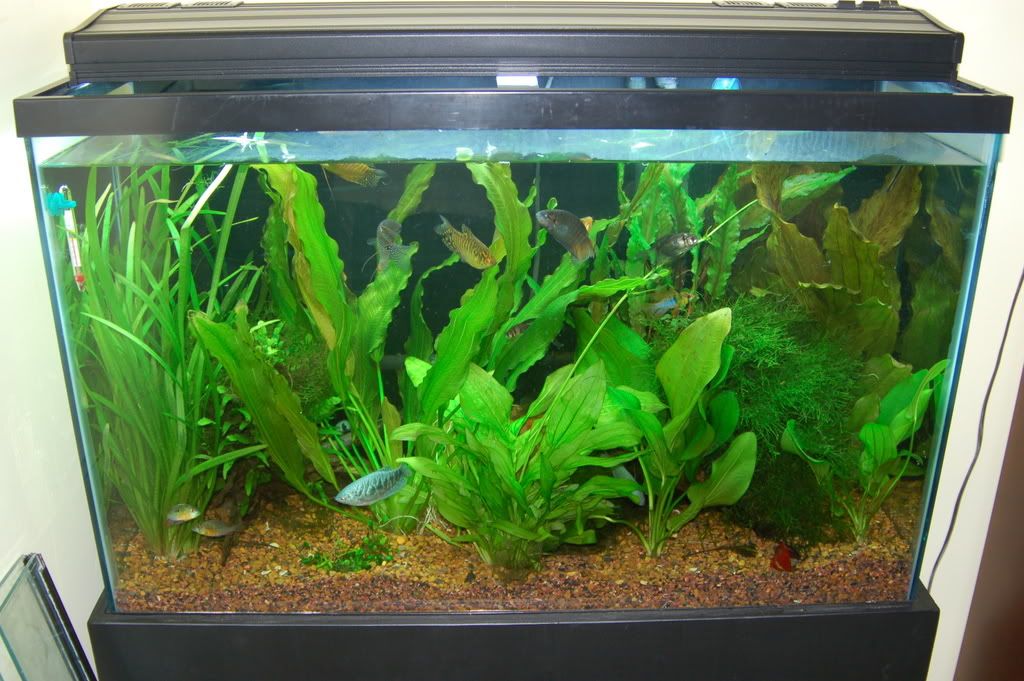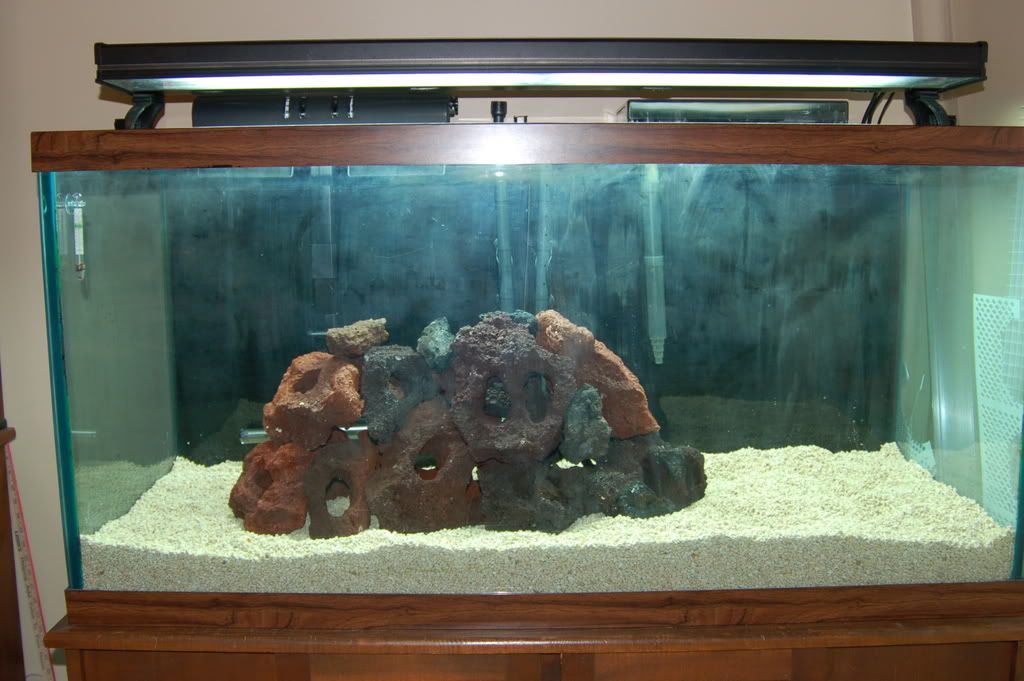 Looking good..... ;)
---
Even though it is the same planet, underwater is a whole different world.
Lovely looking planted tank solareclipsed :)
---
ʎɐqǝ uo pɹɐoqʎǝʞ ɐ ʎnq ı ǝɯıʇ ʇsɐן ǝɥʇ sı sıɥʇ
well done on the planted tank,
it looks really lovely.
and great job on your project,
hope it works for you.
---
when you set up a new tank,hide an extra
sponge or two behind some decor,that way you have
something seeded for you next filter.
your fish file of your 45gallon tank is very bad, but it looks very nice.
your gourami's are much to big for your tank
and if your Macropodus opercularis have a nest you'll get war in your tank...
---
take care of your animals
I am hoping it is going to be fun....that is why I decided to do cichlids.
Posting Rules

You may not post new threads

You may not post replies

You may not post attachments

You may not edit your posts

---

HTML code is Off

---