New pics.
---
Hi. Just had a little photo shoot with my tank yesterday. I recently added a small grouping of tall grass in the foreground, to give my Cories and shrimp some more security when they're grazing for foodstuff. 8)
The new grouping of tall grass.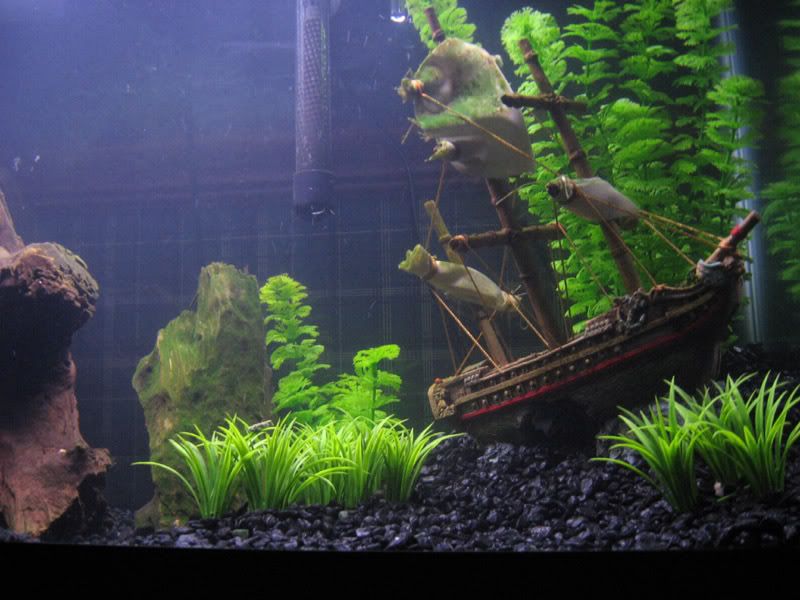 One bunch was positioned on the slope.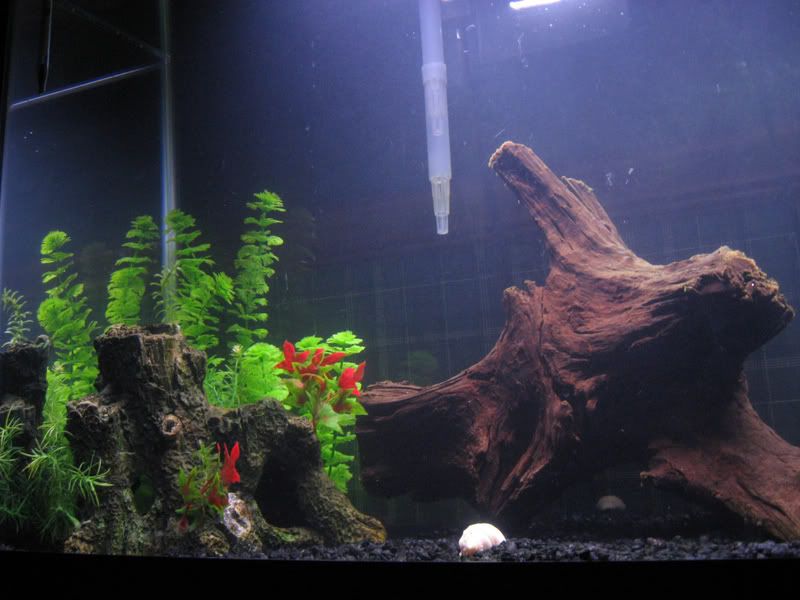 The left side of my tank.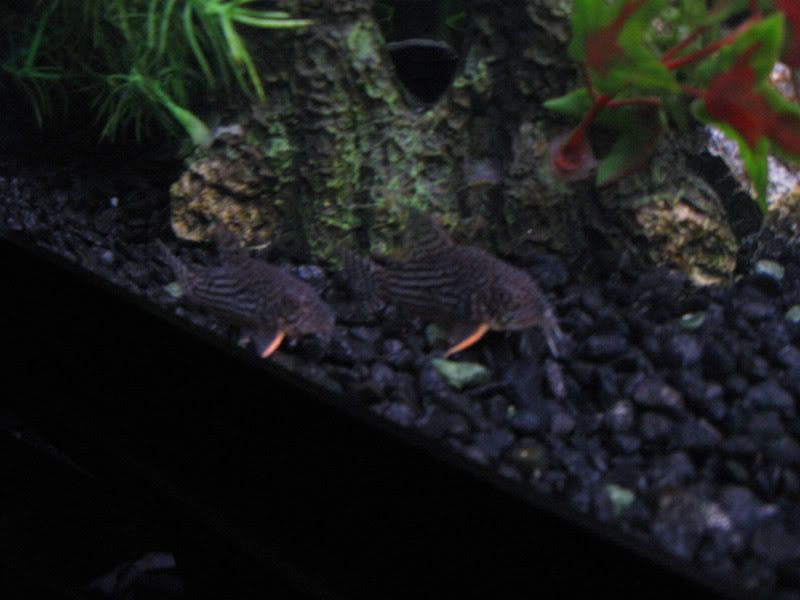 My cories.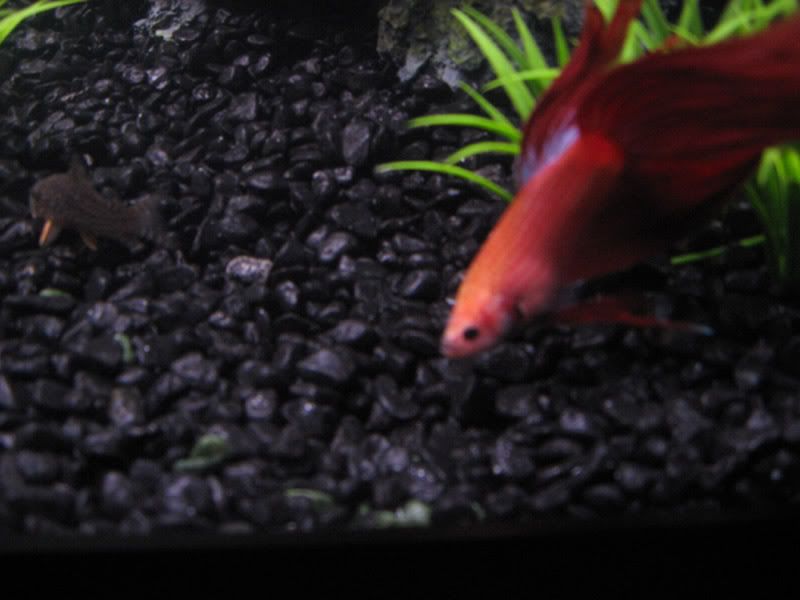 My Beautiful Betta and cory.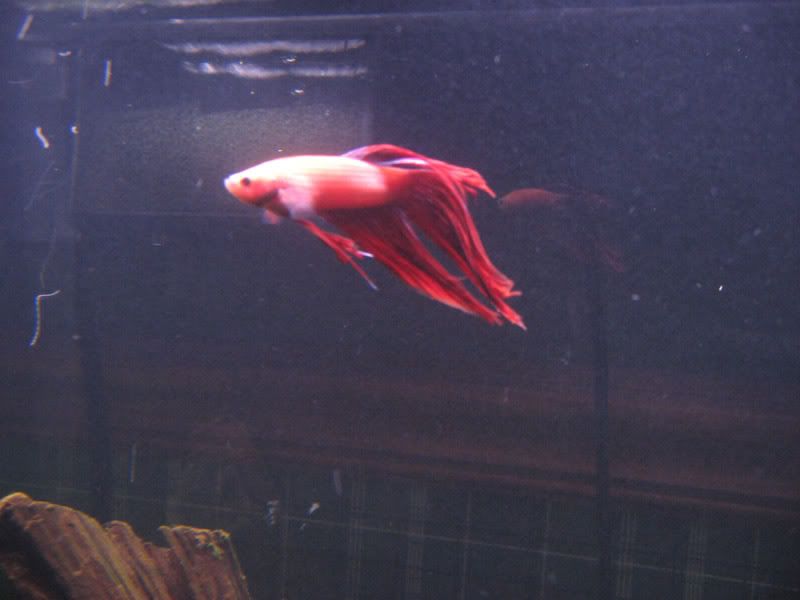 My Betta again. I tried to get a shot of his flowing fins when he expands them, but he wasn't falling for it.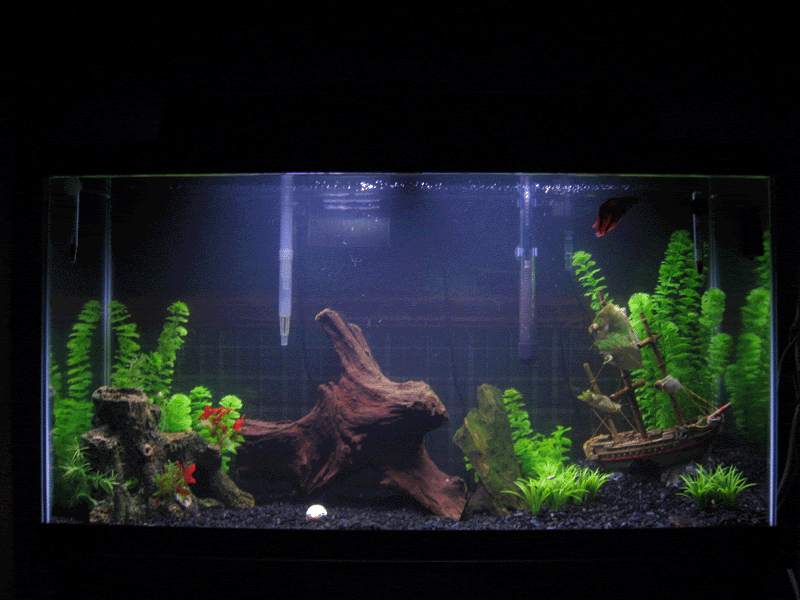 My tank in its entirety. I believe adding the grass will be the last modification I make to it regarding scenery. The lighting has also changed from a natural daylight bulb to a power-glo fluorescent. I picked this particular type because it maximizes colors, and encourages invertebrate growth.
Hope you like the shots!
beautiful tank sir! If I may make a suggestion...an all blue background would look awesome and make everything pop out. just a thought
---
Mike H
I was going to put a blue background, but my friend got one for his tank, and it seems to make the tank look smaller. Next time I got to my lfs, I think I'll pick one up just to see how it does look.

Thanks!
Your tank is looking really good Matt, I'm loving the black gravel :)
---
ʎɐqǝ uo pɹɐoqʎǝʞ ɐ ʎnq ı ǝɯıʇ ʇsɐן ǝɥʇ sı sıɥʇ
hmmm, I have never heard anyone say that but I suppose it could do that. If you go to most fish stores you will always notice a blue background in their tanks and thats because its been the most proven to make fish, decor and plants stand out. It also hides any tubing or hangon the back filters you have behind the tank. I did it in my tank and I noticed a big difference. I lost the cable to my digital camera but i'm trying to get pictures up soon.
---
Mike H
Yes, but the stores' blue backgrounds are incorporated INSIDE the tank, so the light has no trouble illuminating the brilliance of the blue. The blue background, which would be laminated paper on the outside of my tank, appears more as a dark blue which imo limits the illusion of size (the refractive properties of water already make the tank look 1/3 smaller than it actually is, so adding what looks like a wall instead of depth is definitely not what I want. I was considering making a background of my own, possibly something that keeps up with the appearance of my tank, like driftwood, lots of green plants, etc.. My lfs carries themed backgrounds but nothing that tickles ME FANCY!

Also, sorry about no pics of the vampire shrimp. I just can't get him to come out, maybe he will sometime soon, hopefully tonight.
Posting Rules

You may not post new threads

You may not post replies

You may not post attachments

You may not edit your posts

---

HTML code is Off

---