New to forum - Thought I would share some photos!WARNING: Picture Heavy Post!!!
---
Hi Everyone
Being new to the forum I thought I would add some photos and information about our "pride and joy"!
We have a 5ft tank stocked with:
x3 Silver Dollars
x3 Gouramis
x2 Clown Loaches
x2 Angels
x4 Kuhli Loaches
x5 Mystery snails (with a fresh cluster of eggs)
x1 Ghost Knife Fish
x2 Peppered Corydoras
x1 Longfin Bristlenose
and our most prized inhabitant..........15cm Mature Male Royal Whiptail with gorgeous beard!
We have been experimenting a lot with plants as the Dollars, Gouramis and Clown Loaches desimate most of what we put in there within the first 24 hours.
Any feedback, ideas, suggestions etc more than welcomed!
Whiptail on glass
The 3 Stooges

2 of the Gouramis
Clown Loaches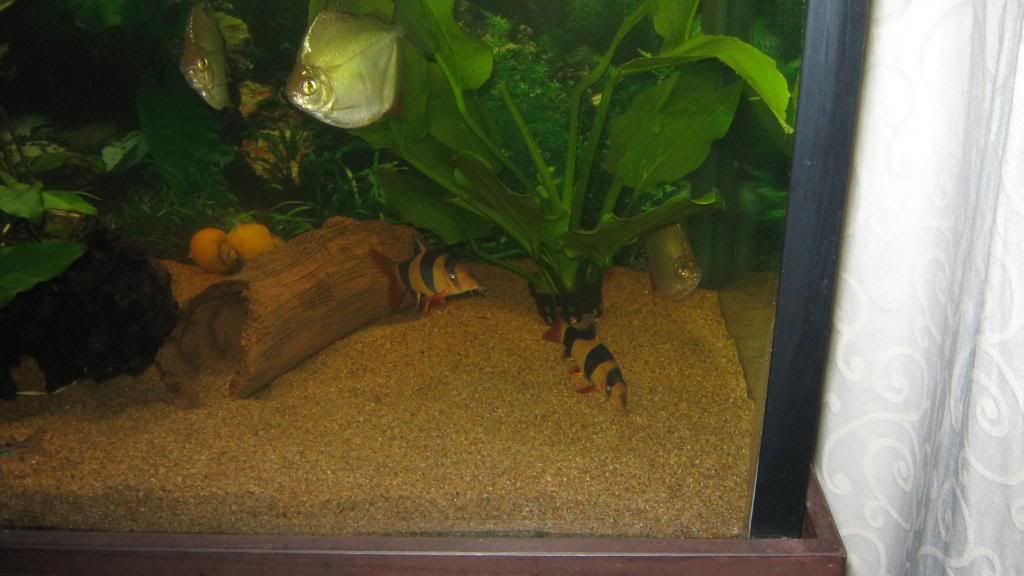 Hide and Seek with the Dollars!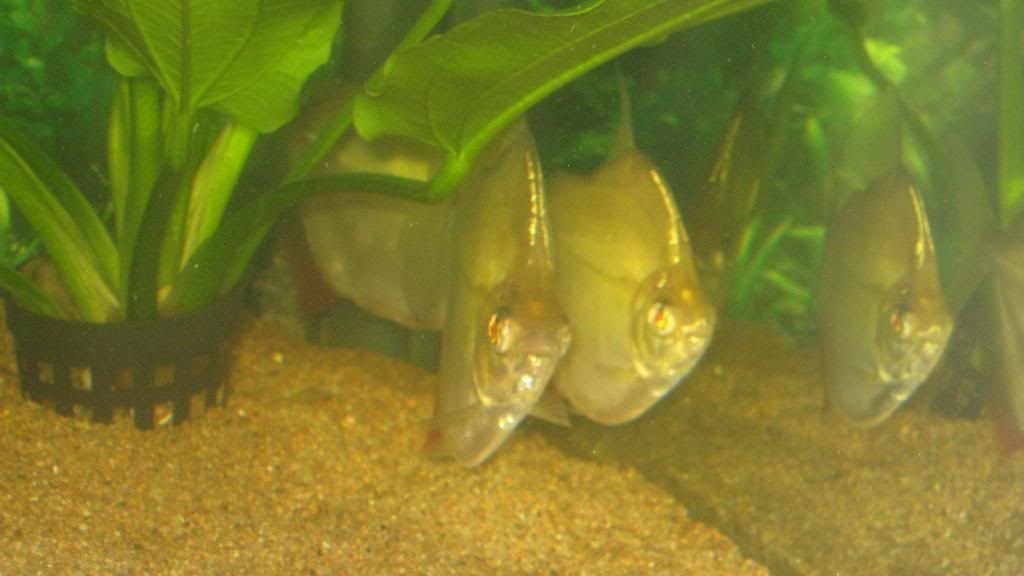 Finally managed a clearer shot of the Clown Loaches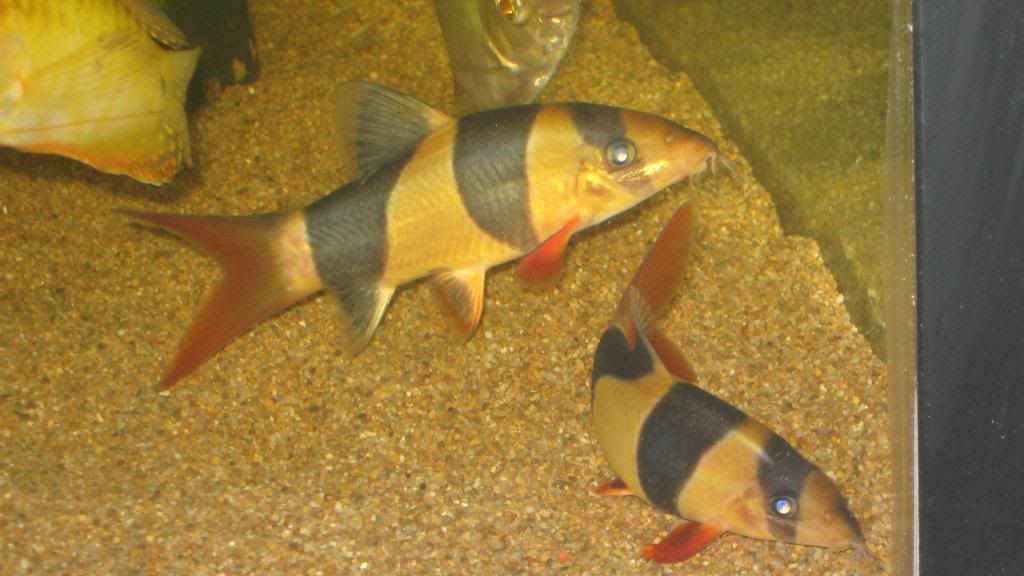 Full shot of our favourite "Mr Whippy"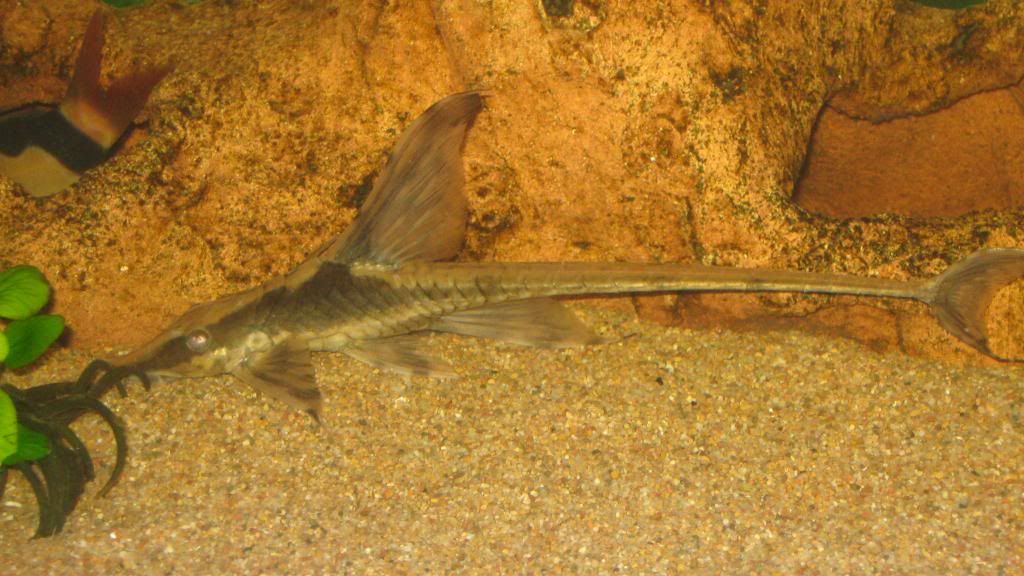 Fatcat Corys
Full shot of tank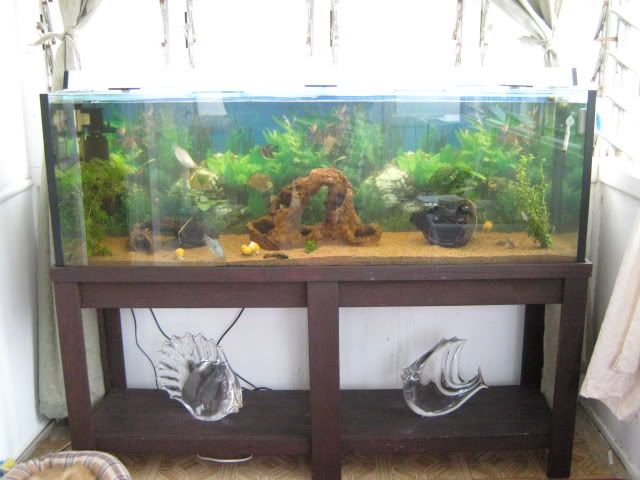 (Sorry for adding so many pics, it is hard to choose which are the besst when uploading is a new thing to work out.) If the pics need to be resized just let me know how too do it and I will fix them up.
Wow. Thanks for posting. I can see why this is your "pride and joy". It seems the Gourami, Silver Dollars, and Angels all get along with each other too, which is great.
Very nice fish. Welcome to the forum.
---
Kindest Regards,
Amanda
Keeping fish its not a hobby it is a passion!
I have a 55 gallon, 40 gallon, 29 gallon, 20 gallon tank, 5 gallon , and a 2.5 gallon all with real plants.
Nice fishies. Welcome to the forum
---
Animal testing is a terrible idea; they get all nervous and give the wrong answers.
All those pictures? Why, posting that many was ridiculous......fun!
Welcome to TFK.
I also have a Whiptail cat. Interesting fish. How long are the streamers off of the tail of yours?
---
If you don't stand up for something you'll fall for anything...
Thanks for the comments. I am still trying to decide on what I want to do regarding plants. Originally I wanted only 2-3 plants however, after seeing lots of beautiful tanks here with larger amounts of plants, I feel inclined to add more plants.

Our Whiptaill measures approx 15cm nose to beginning of tail, top whip measures approx 7cm and bottom whip approx 4cm.

It would be amazng to get our hands on a mature female and try our luck at breeding them. However, we know our chances of that are slim to none.

Oh, btw just this morning there was another cluster of eggs on the tank lid. Assuming both clusters from the snails. Very annoying really. We purchased 5 mystery/apple snails to help keep the tank clean however, they do no cleaning instead preferring to mate constantly. The poor females are always trying to shake the male off them to no avail.

I have no interest in having a huge community of snails but, will allow the clusters to hatch and this will provide a 'treat' for my other fish to snack on! The clown loaches will be in heaven am sure!
Posting Rules

You may not post new threads

You may not post replies

You may not post attachments

You may not edit your posts

---

HTML code is Off

---