The New Arrivals
---
So, after a browsing trip to my LPS and a day of consideration and weighing of options, pros, and cons, I came home yesterday after noon with these beauties: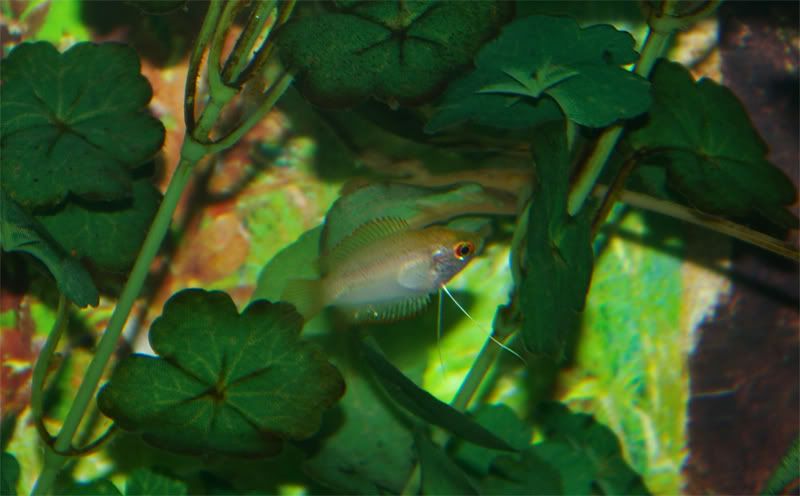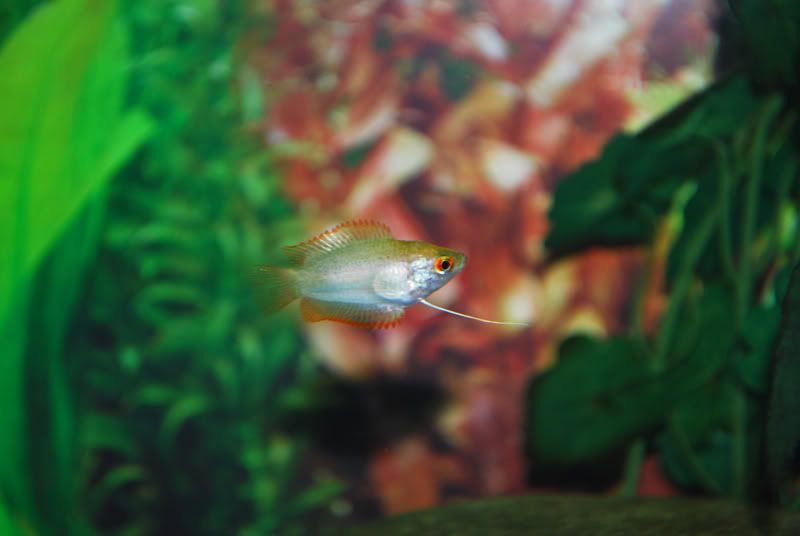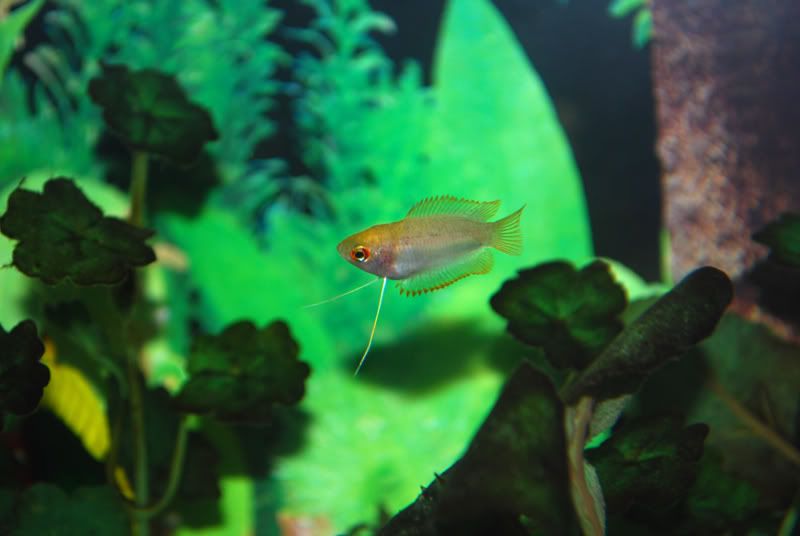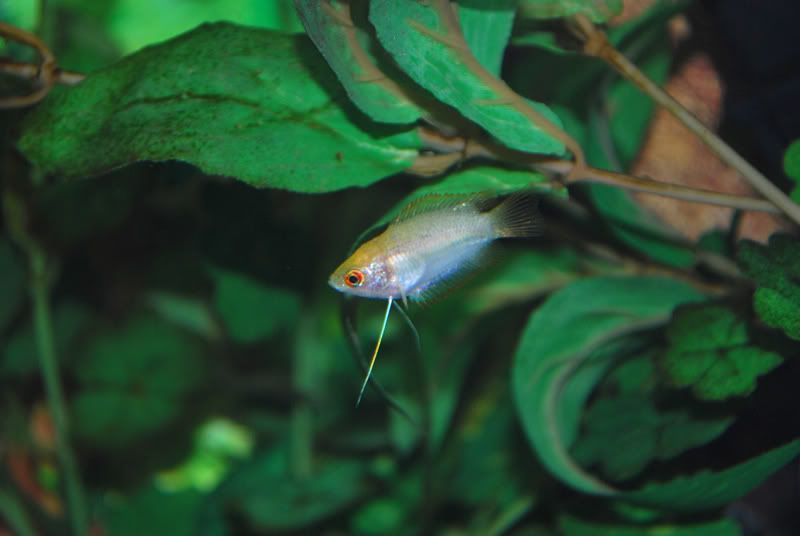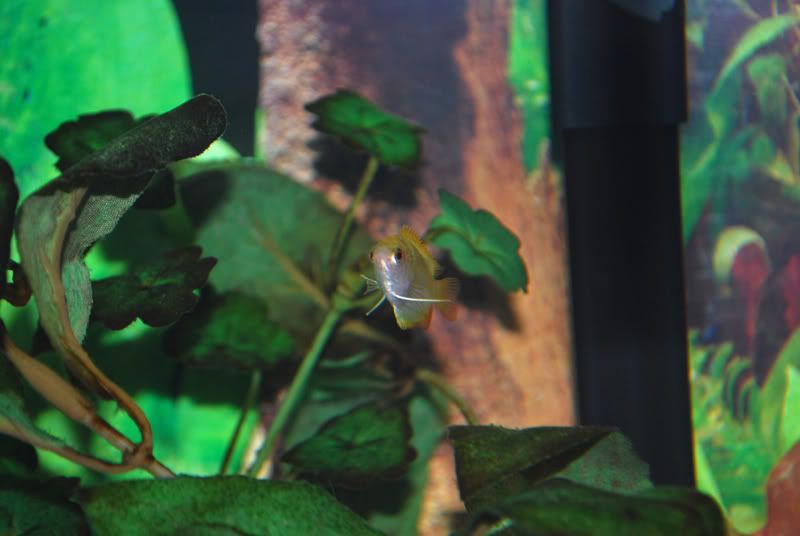 However, I'm having issues identifying the species of Gourami they are. There are two, both are female from what I understand, the largest being currently just slightly over an inch(I assume they're quite young). In the tank at my LPS there were many around this size, none exceeding 2" if even that. There were males and females it seemed, the males having a bright yellow body and reddish orange coloring near their tail....like a sunset Platy.....and the pointed fins. They were sold under the name Gold....something Gourami, I know the middle word started with a 'C' but for the life of me I can't remember how the word is spelled. Google has been no help....
They're very peaceful, but have that Gourami curiosity and seem to be enjoying exploring their new surroundings, picking at algae on the silk plants, and the like. They're understandably a bit timid, but have already learned to recognize me and turn to look at me when I approach the tank, not running and hiding so much. I'd been a little worried how my Dwarf Gourami would take it, but he investigated once and when they moved he went back to his normal fishy duties, totally ignoring them. They are eating to my knowledge, and even picked at the brine shrimp offered last night....
So, thoughts?
Looks like maybe juevenile Trichogaster colisa chuna or colisa lalia? I'm not sure but I'm sure of one thing...they are beautys!
---
If you don't stand up for something you'll fall for anything...
Yeah, I was thinking those at first, leaning more towards the Honey Gourami, but the coloring in the males really threw me off......I dunno, perhaps they're some new strain of Colisa lalia?
I'll see if I can write down the name next time I go....
Aren't they just adorable? I couldn't resist. I may need to get one of those males for the Gourami tank I'm planning
Thank you
lol, Thanks
Beautiful fish. I love gouramis. That's good they're making themselves at home.
Thank you
Alright, almost totally certain these guys are juvenile, female
Colisa chuna
, sold under the name 'Gold Chuna Gourami'.....which I assume is just a fancy name for a strain of Honeys
Anyway, they're doing wonderfully and are happy little things with tons of personality. Soon I'll be redoing my 20 gallon and getting rid of my Cichlids....thinking about getting a male as a centerpiece fish...and maybe if I get bold enough I'll attempt to breed them
Posting Rules

You may not post new threads

You may not post replies

You may not post attachments

You may not edit your posts

---

HTML code is Off

---