Quote:
lol I'm still trying to figure out if that's a good shocked or bad.
Mine were never big diggers. And you have a pretty good cap of sand on there? The deepest I have seen mine go is about an inch, and that was in the pursuit of food.

Those itty bitty catfish are adorable, tho!!!! You could just do one column fish and the rest loaches. Maybe some of the rarer Pangio species?
If I could find another small species of Pangio I would be all over it. I think Jes got amazingly lucky to find the cuneovirgata and I got extremely lucky that she's nice. The bigger kuhli species might just look strange given the other tiny fish. Or is that just me?
I think some of the thick species might look odd, but some of the thinner, longer ones like anguillaris would look good.
Yes, lucky me, lucky you - mostly. . . VERY lucky Cuneys!

I think you can't truly answer this question until you're a bit farther along in your stocking, and SEE what you have actually in your tank. . . that said, I don't see how they could look BAD together? It's really all about creating a visual balance in the tank (all actual fish considerations aside, obviously), and since these are (more or less) substrate fish, I can't see it being an issue. . . you have a good aesthetic, I don't think you'll have a problem knowing what will work in there.
I put the seeded filter on this weekend. The aquarium cycled instantly. I got several C. nurii Monday. Why am I saying all this? Because it is now Thursday, the nurii have not lost a single leaf in total and not only that, but there are new leaves growing. Leaves as in multiple. I don't recall seeing them. Still too early to say, but it seems like not putting a seeded filter on the tank sooner really hurt me in the melt department. I've had one melted green gecko leaf this week and that is it.
I also seem to have moved a large pond snail over to my 29 when I transferred floaters...and it lives. I only saw it today. Maybe that tank isn't insta-death for all snails, just MTS and nerites.
Photobombing! My thread and I do what I want! (Ignore the floating Hygrophila pinnatifida since it and it's runner are growing faster floating.) Some pictures are half decent, but you get anything even sort of decent. Piece them together in your head and create one good picture! Fun for the whole family!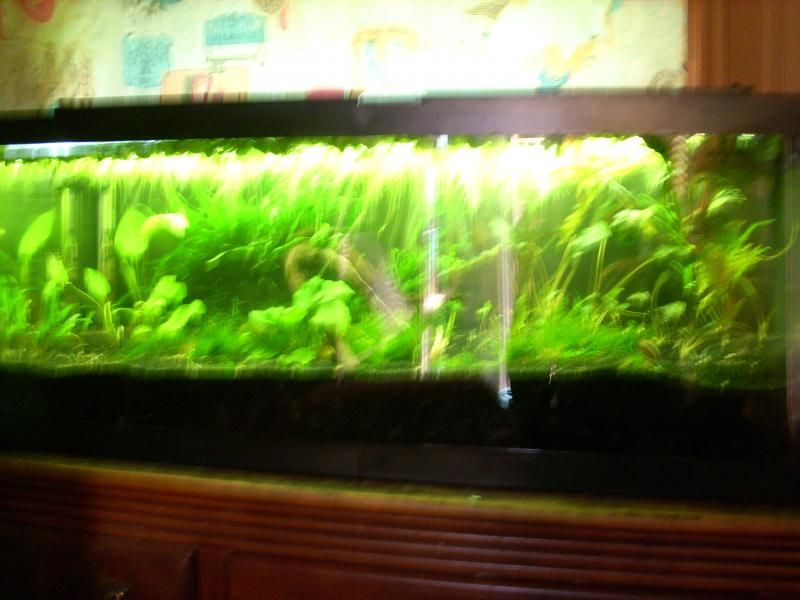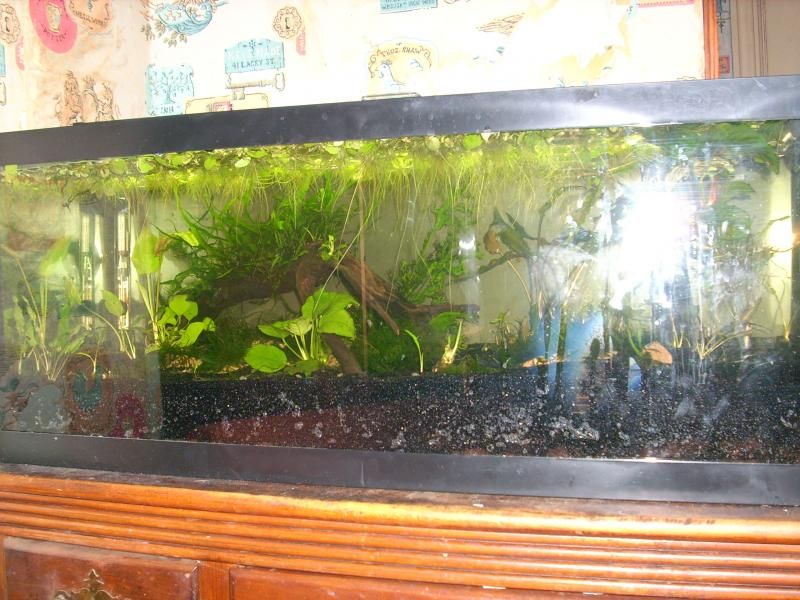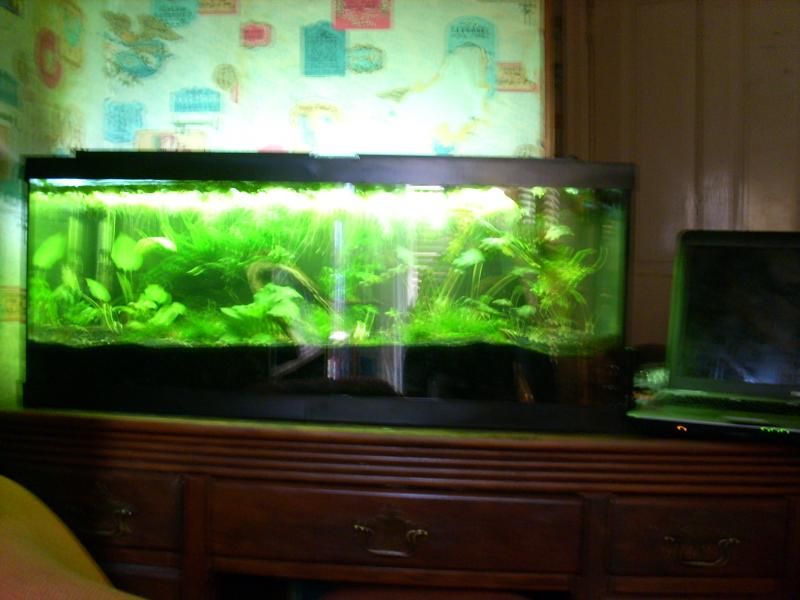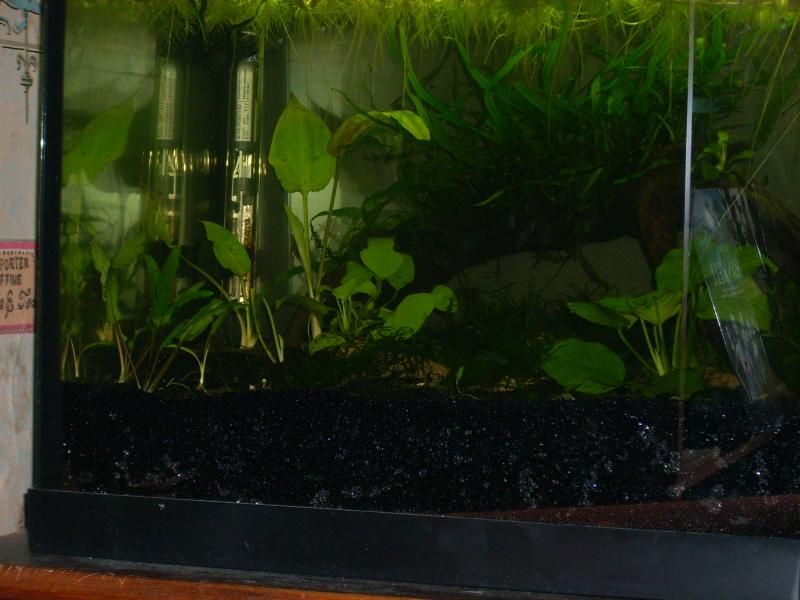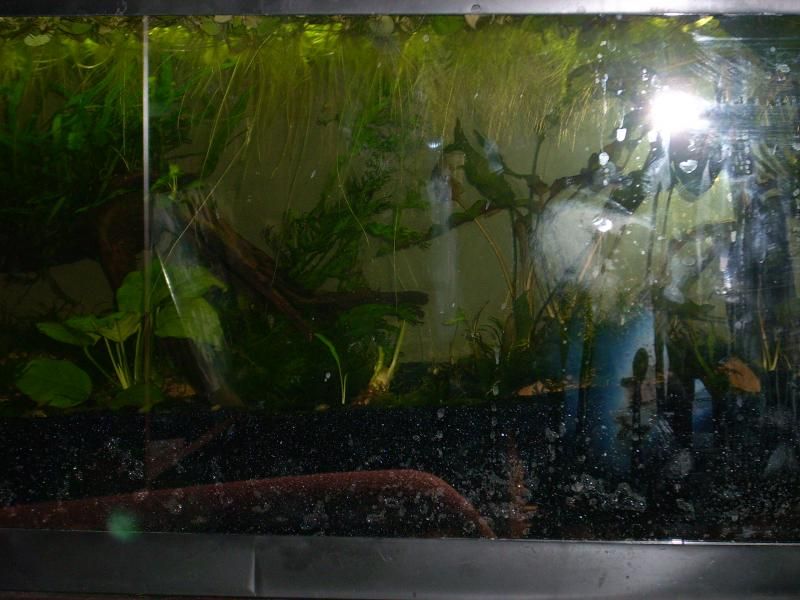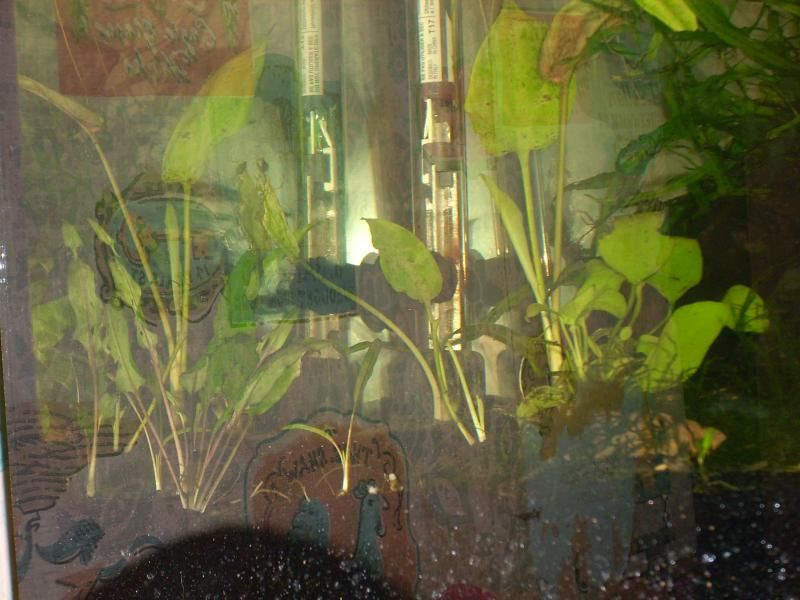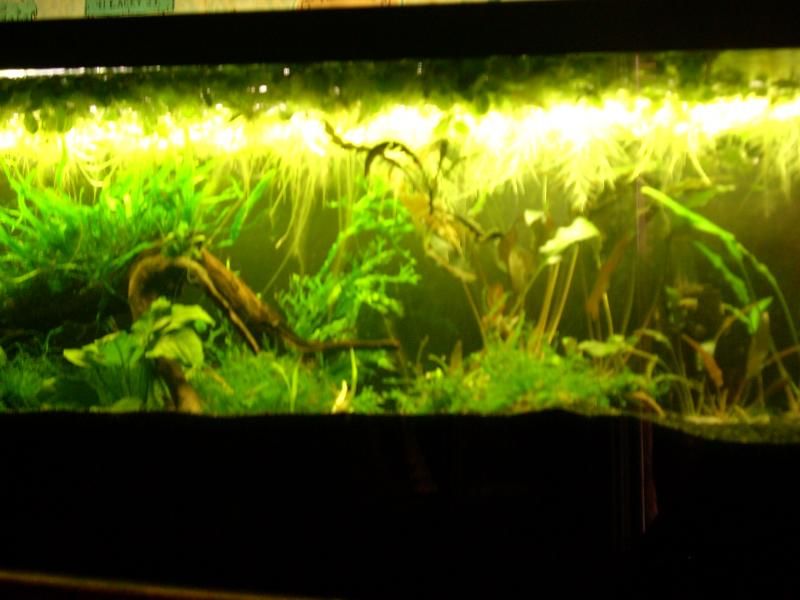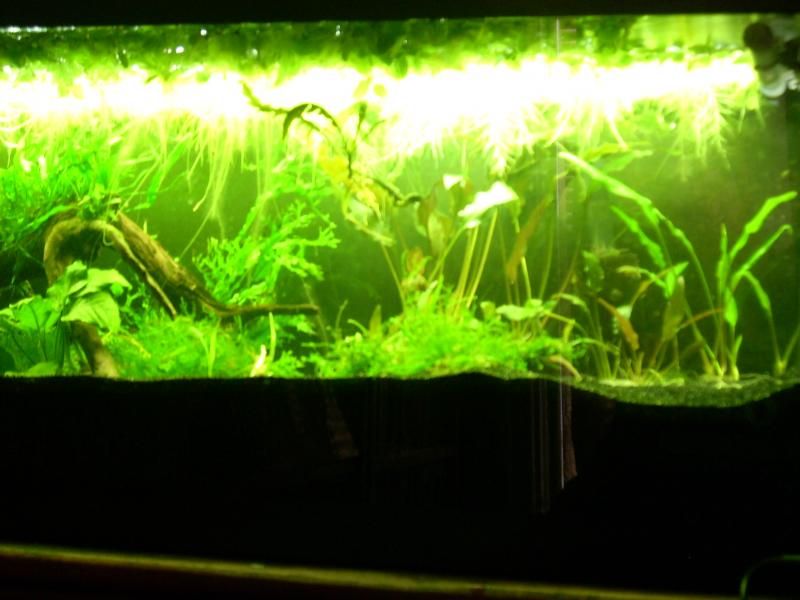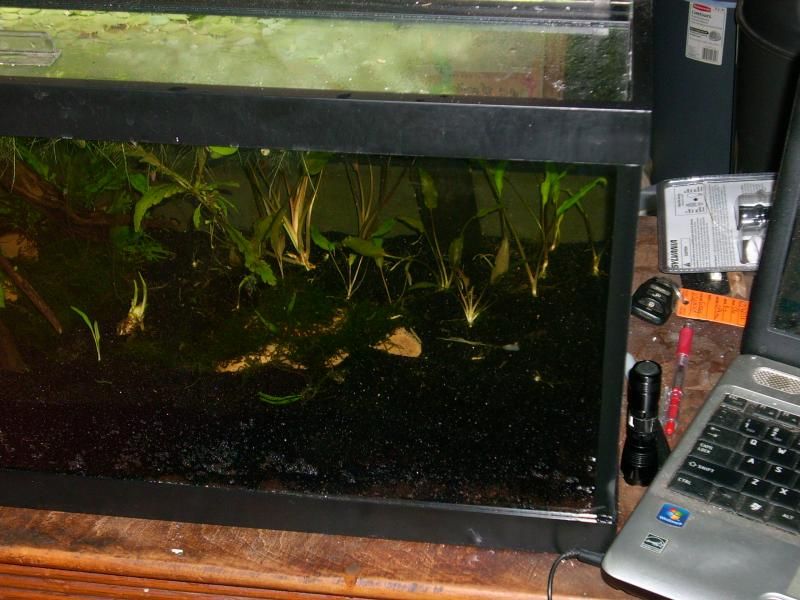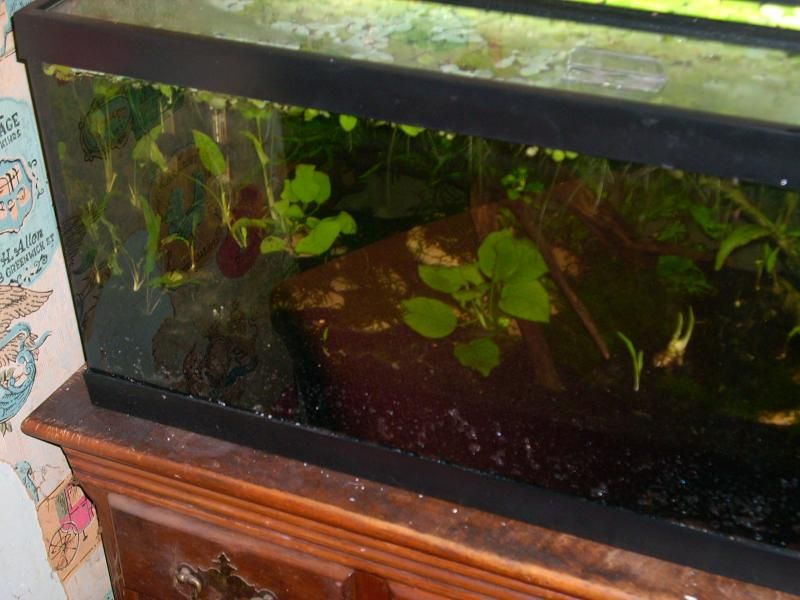 YAY PHOTOBOMB!!!!! YAY CRYPTS!!!!! YAY SNAILS!!!!

***ish too excited***

Good to have proof positive that the books are right about Crypts in establishing tanks, next time, we'll ALL know better, and *hopefully* will avoid much melt. I'm SOOOO happy for your new growth! I had new leaves popping up on my nurii right away, too. 'Tis a beautiful thing, and the tank is looking gorgeousER every time you show it.

*dances*

P.S. I think you have the world's randomest wallpaper. . . rock on!
Well I knew crypts wouldn't like a cycling tank. My mistake was thinking that mass of floaters was enough to keep the parameters stable. Appears that wasn't the case.

You admitted to having nurii. People are going to demand pictures now.
BWG I am loving the way your tank is looking! So nice and lush! I am betting those Loaches will love that tank!
---
Quote:
...I am betting those loaches will love that tank!
they sooooo will!
^.^
---
Last edited by Chesh; 04-11-2013 at

09:33 PM

. Reason: *GASP* broken smiley ^.^
Posting Rules

You may not post new threads

You may not post replies

You may not post attachments

You may not edit your posts

---

HTML code is Off

---