It IS looking great! RELIEVED that you like the TMS so far - I hope you like the sand as much after planting. I think it's easier to plant in, because it's heavier - but I have it in most of my tanks, so I would! Getting this far into a setup without being frustrated is a WONDERFUL thing!!!! Rock those plants out!!! :D

ETA: Is it foamcore? Like what they use in framing? That's what I have backing up my tank, and I love the thickness/sturdiness of it, too.
Foam board! Yep that's the stuff.
Thanks for the compliments, but now we're at the real challenge, and I don't think I did as well. Actually I know I didn't do as well, since I'm not happy with it. I for sure need more plants. I don't have the moss or floating in, but here's the crypts and anubias.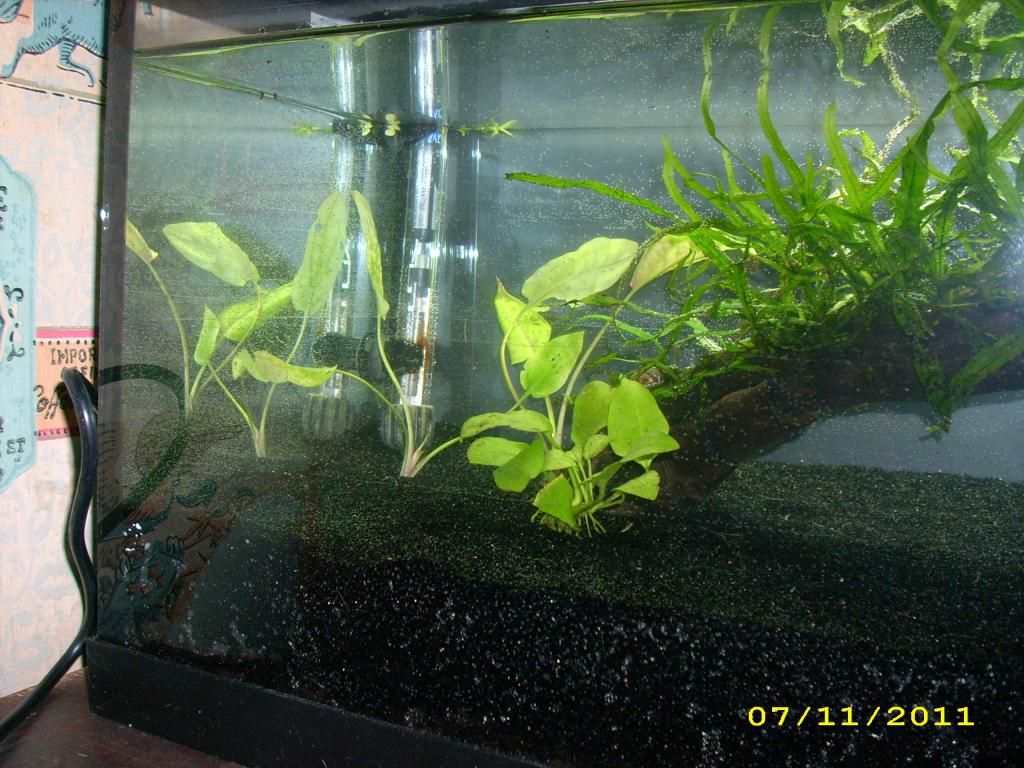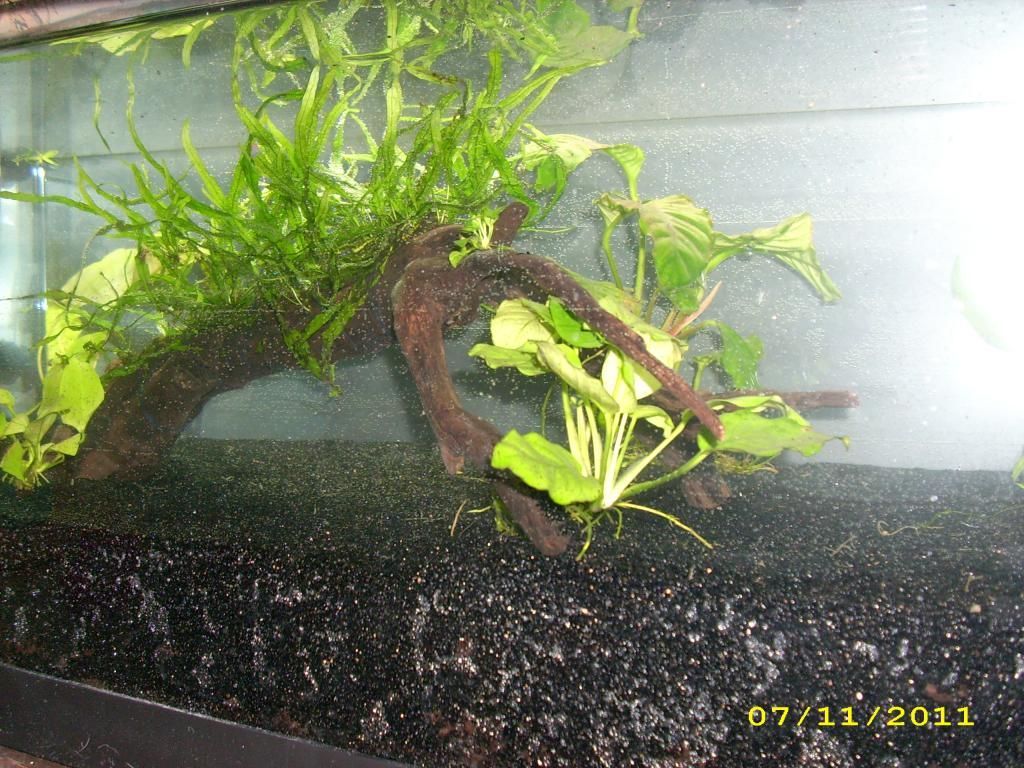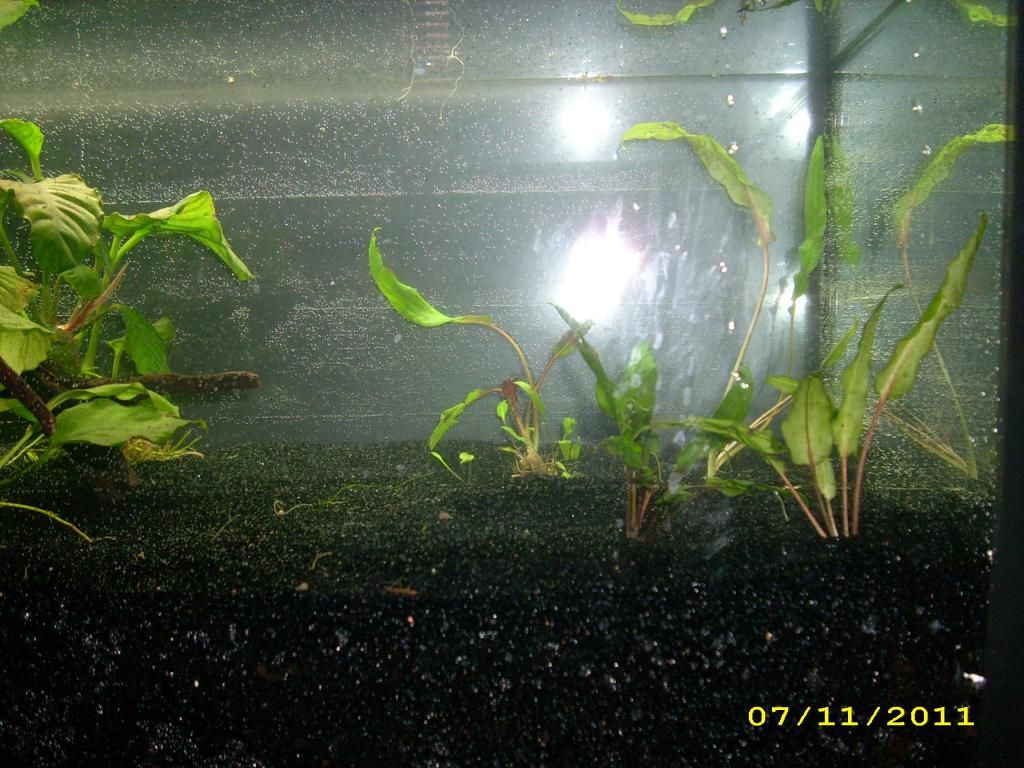 You don't like it, because it isn't "full" yet. I think you're off to a great start! AND??! THE TANK IS UP!!! HUGE hurdle past!
It isn't full and that could be a big factor. Maybe the Mi Oya and coffeefolia would look better switched. The anubias in front of each other definitely scream wrong. I have the moss and Hygrophila pinnatafida as well. I'm truly unsure how to use the mosses and anubias with so little hardscape. Nothing says all the plants have to go into this tank. I mean all that moss would look fine growing on all the driftwood in my blackwater tank. At least I think it might.

lol I just need to get myself some ideas. That and order some plants. Start firing off plants you think would look good in here.
I fail at firing off plants, cuz' I always just end up saying crypt spiralis ;) How about stemmy cuttings from your other tank?

What did you decide - or not - about the rocks? You said you weren't sure what to do with them - did you figure out if you do or don't like the light against the dark?

I know, you've taken enough pictures TODAY to last a MONTH, but. . . one more, puleese?! I'd love a full front view. . . *begs*
I could tank enough cuttings to literally fill this entire tank. Some of those would grow to the top of a 29 gallon in a week. That was in a low tech tank as well. Fertile substrate...would take them no time to grow the 9 inches this tank has. Possibility though.
Oh I left the rocks out. Didn't have the slightly clue where to put them to have it look natural(ish). Still have them, although with the sand out of spare bucket I was planning to soak some leaves.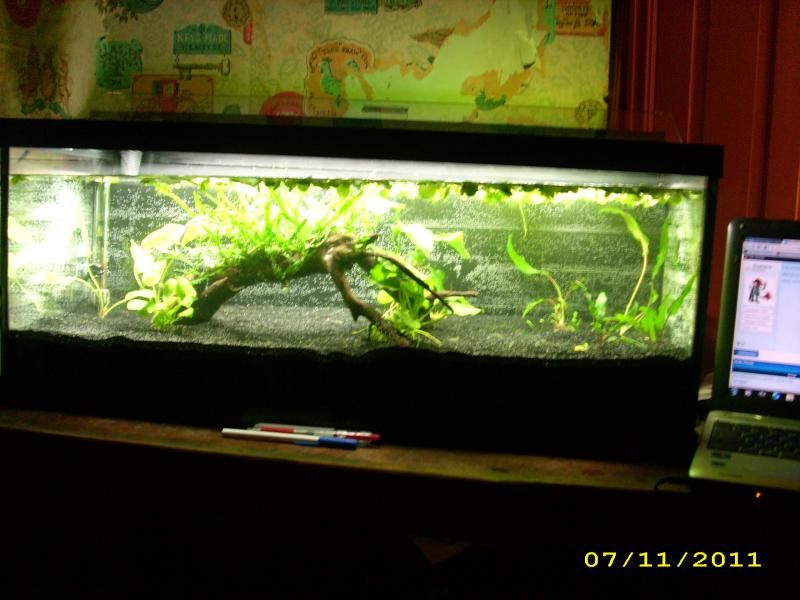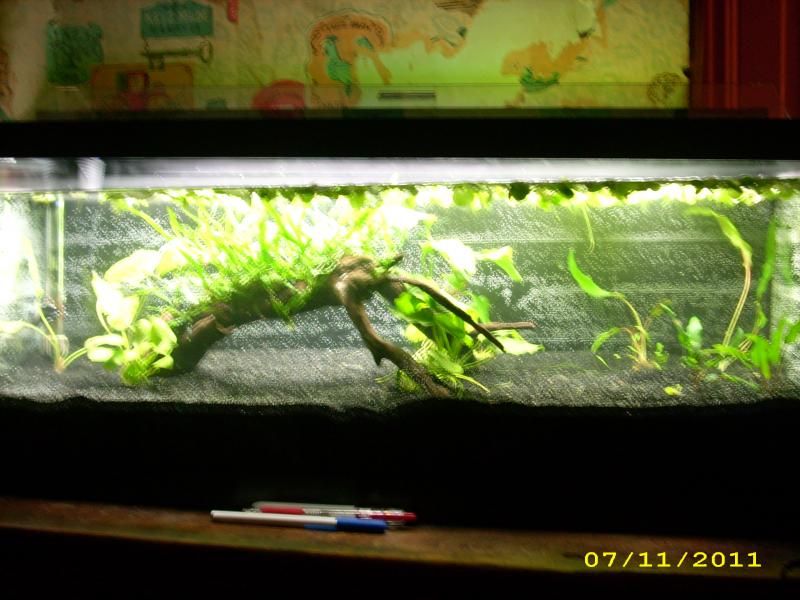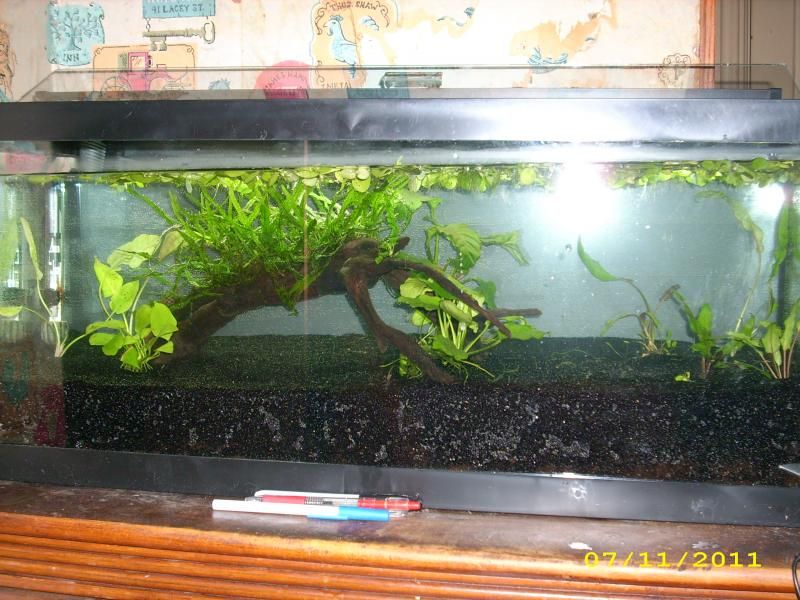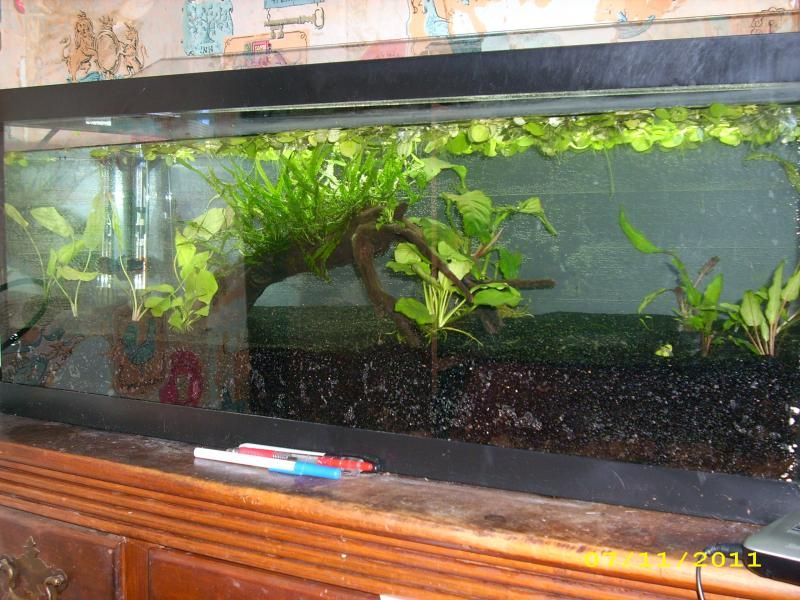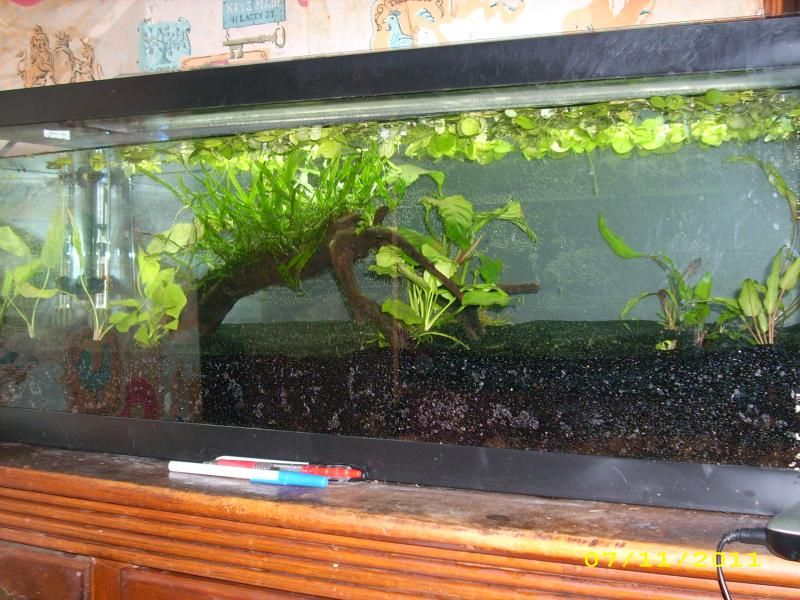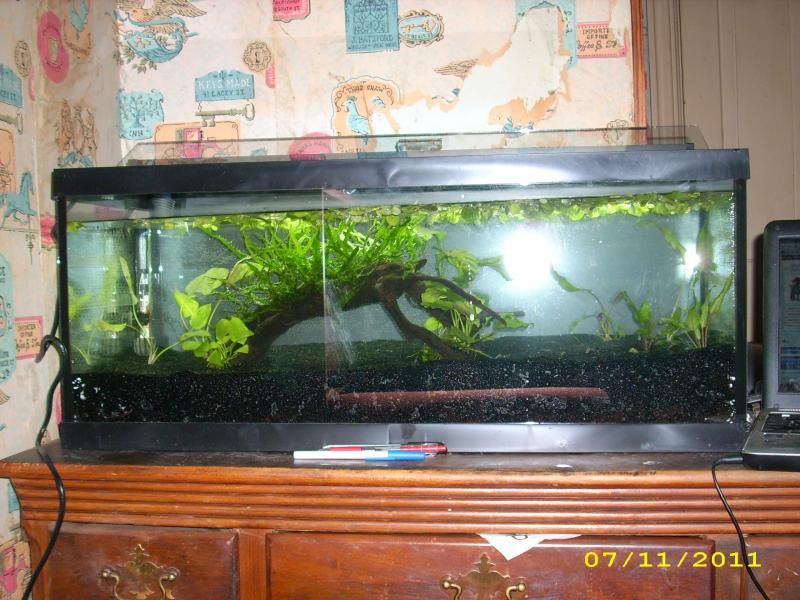 lol More crypts! That's what it needs. Many, many more.

I think I'm slow today since something obvious hadn't occurred to me until now. Moss rocks. They just might work.
Crypts and mossy rocks are always good! So. . . you gotta start somewhere, toss some rocks in there and let the chips fall as they may! I bet leaf litter will make you feel more 'complete,' too.
BWG man whats up with you table/stand or whatever it is!!! Your tank leans to the left!!
Your tank is looking good though. What do the rocks you have look like? Leaves would give it a nice look too!! It definitely needs more plants!!
---
Posting Rules

You may not post new threads

You may not post replies

You may not post attachments

You may not edit your posts

---

HTML code is Off

---