Nano fish
---
I recently picked up a few new fish to add to my tank of nano fishes. Fish that get no bigger then 1.5". Most reside in my 15 gallon unfiltered tank.
My new sparkling gouamis I bought a few days ago. They are all very young and under an inch long.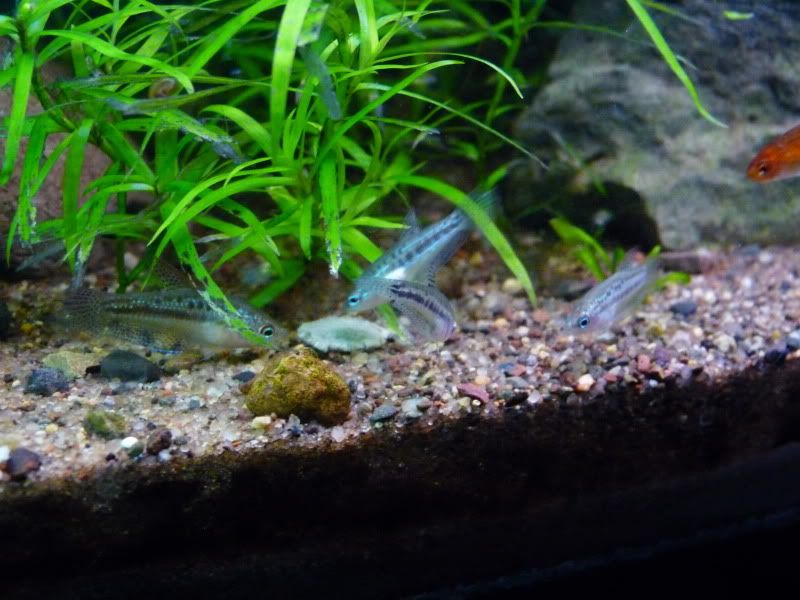 Ember tetra!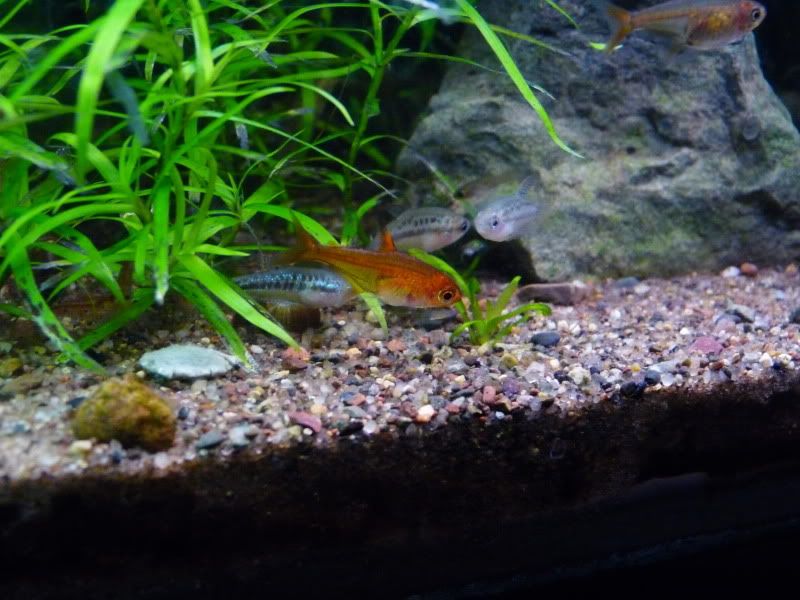 Male Vietnamese White cloud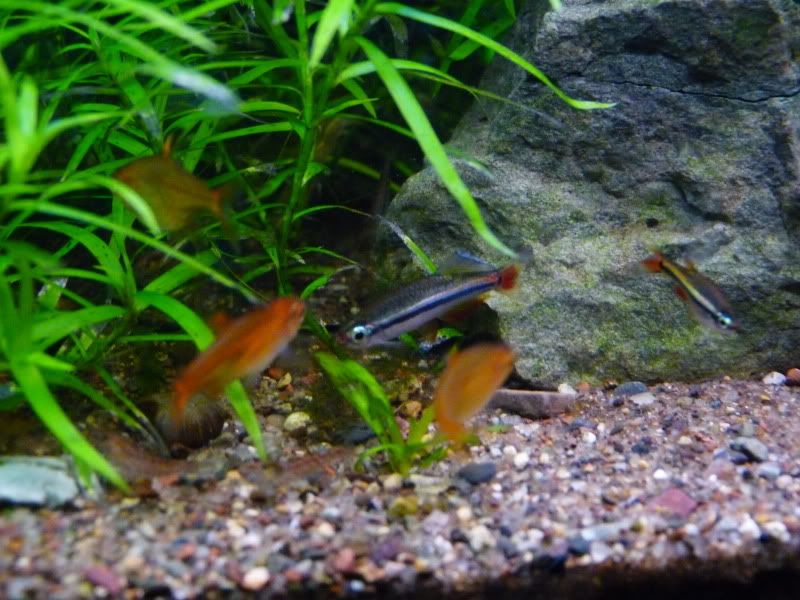 Male Gertrudae rainbowfish.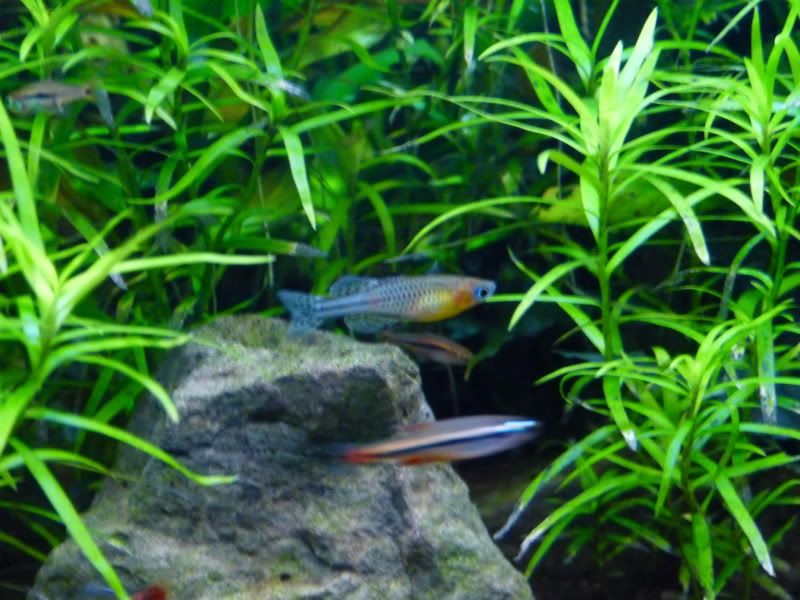 Sparrow rasbora (Boraras uropthalmoides) I think. Had these little guys for years and they have yet to reach and inch lol.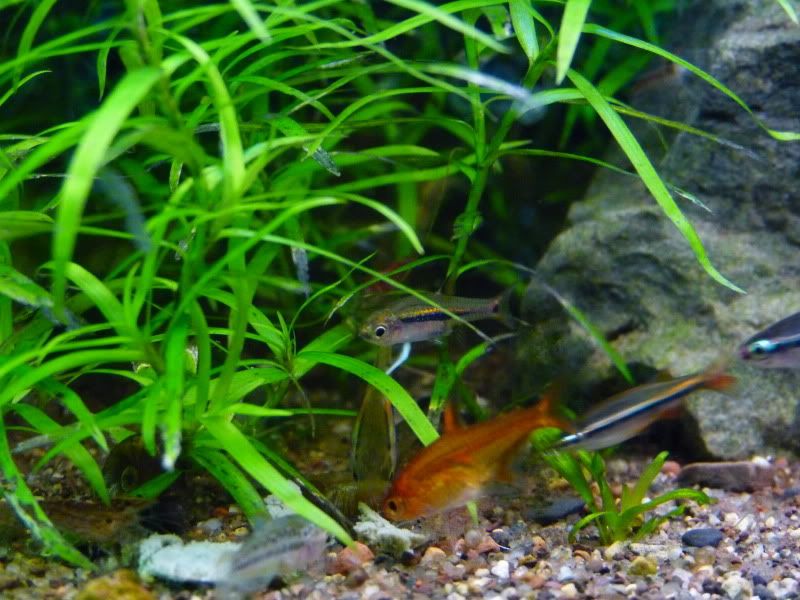 Not really a nano fish, but its currently small lol. One of a couple baby Lima Vittata, kinda look like a wild-type platy.
Then my paludarium which holds about 1 gallon is now home to a single dwarf puffer. Who is defiantly a killer of baby ramshorn snails lol.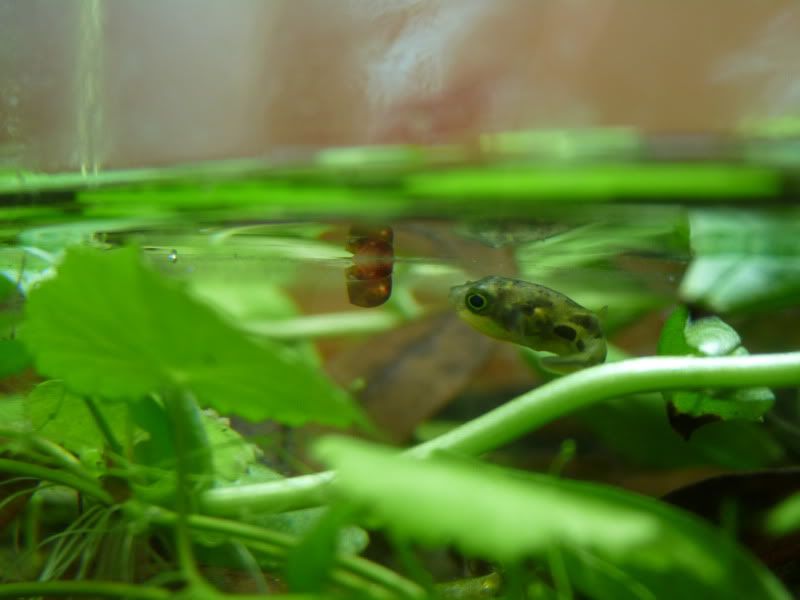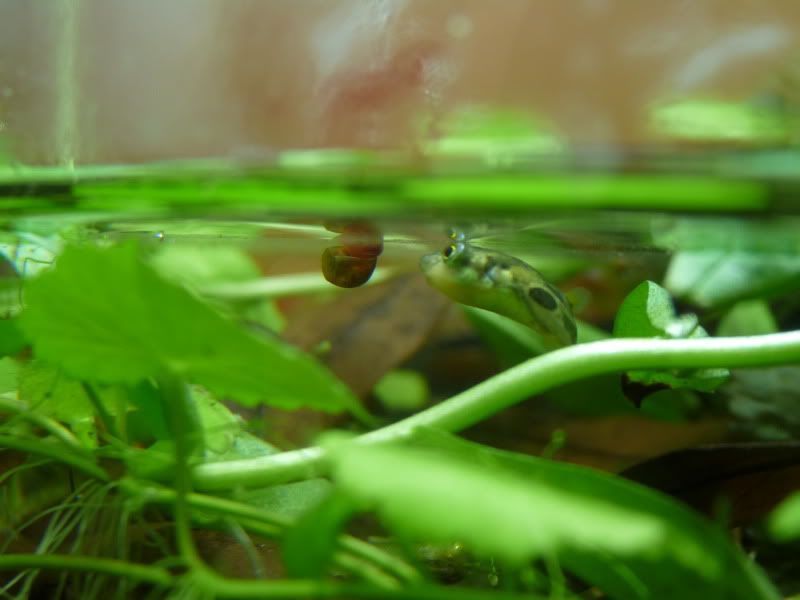 Very nice!! Such pretty fish! And it looks like you've got quite the 15 gallon there!
Lovely indeed. I like the "stand-off" pose between the gourami and shrimp.
---
Byron Hosking, BMus, MA
Vancouver, BC, Canada

The aquarist is one who must learn the ways of the biologist, the chemist, and the veterinarian. [unknown source]

Something we all need to remember: The fish you've acquired was quite happy not being owned by you, minding its own business. If you're going to take it under your wing then you're responsible for it. Every aspect of its life is under your control, from water quality and temperature to swimming space. [Nathan Hill in PFK]
Posting Rules

You may not post new threads

You may not post replies

You may not post attachments

You may not edit your posts

---

HTML code is Off

---