"my ten gallon is better than your ten gallon"
---
kay im finally done, and i got a new heater so my water doesnt BOIL! lol but right now its freezing... it was hard putting in my plants but my tank looks awesome now, hurray! now i just need to wait for everything to be right and then i start construction on the 33... but im kinda poor now..
ANYWAY
starting out: all i had was sand, a piece of wood and a coconut. i had two dying plants in my 33 but after inspecting them i noticed new leaf growth. i took off the dead ones and planted the new growth in my 10 to see if they grow big! then maybe i can addthem into the 33 again one day.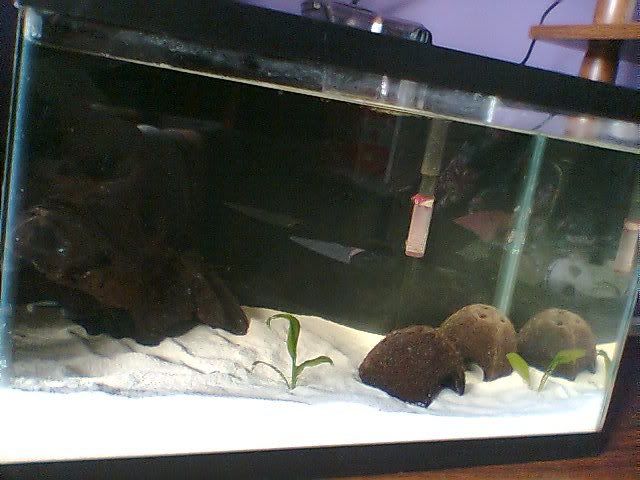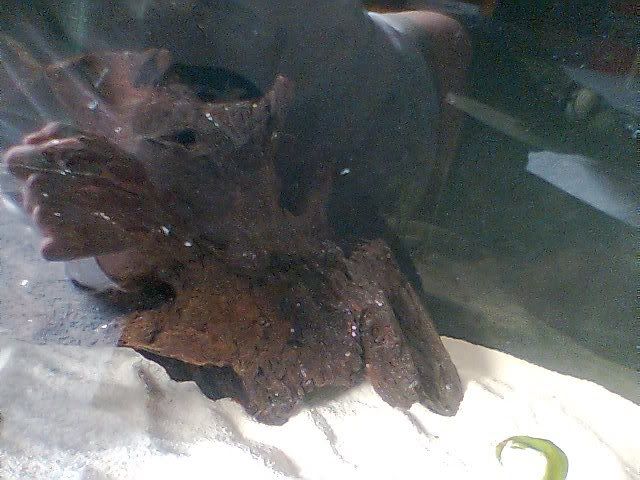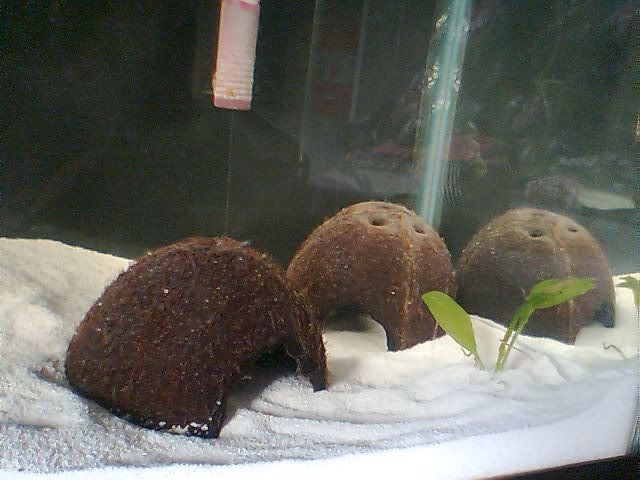 now i did some shopping, got some fake plants and a heater, NOW WE ARE IN BUSINESS. just a little foggy from all the movement.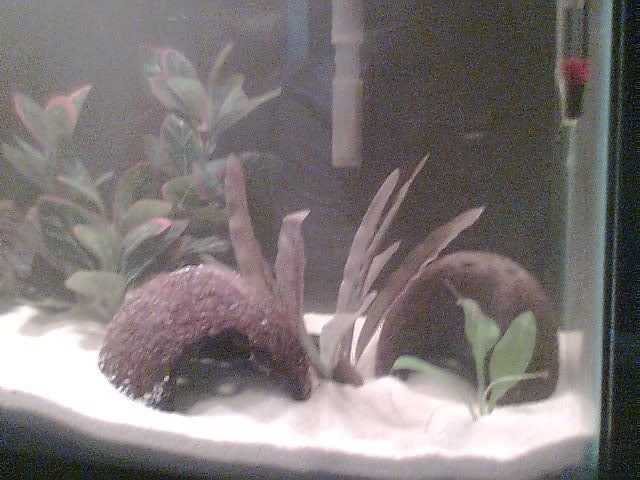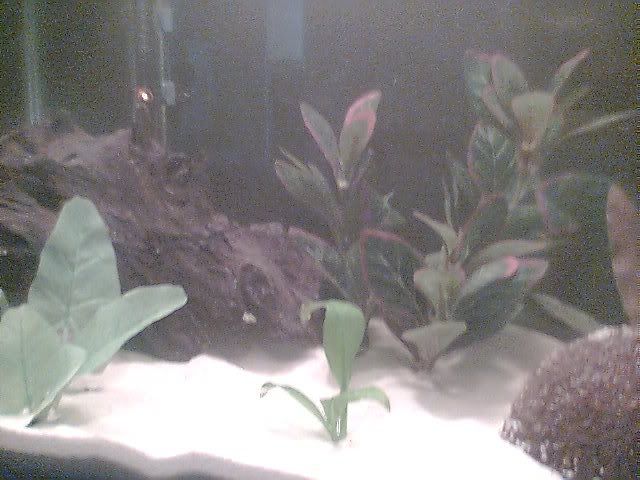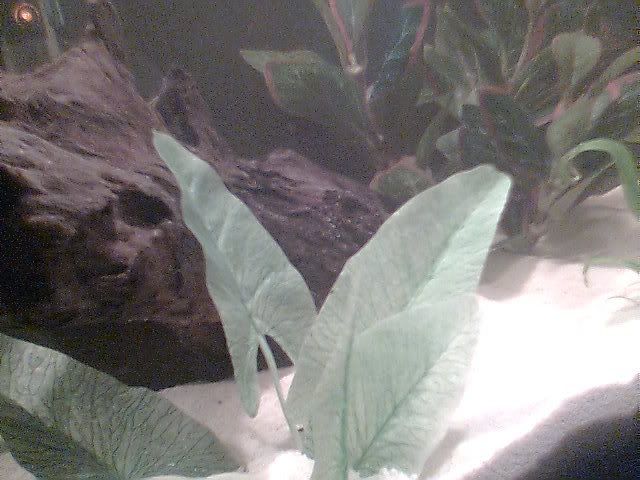 its ok to be jealous. ill take more pictures after the corys bunk for a while and everything is settled
---
fishie fishie fishie
LOL! Nice pics.8)
---
Sent from my desktop or phone or whatever else I am holding on to

I'm ready for the pressure.
The drama and the pleasure!

If there is one thing I want to see here, it's HUMOR.

I believe I can fly!
I believe I can touch the sky!
I think about it every night and day!
I stand in awe of my body.

lol that makes me want to start a topic where everyone signed up and made a 10 gallon so we could all compete! FUN
i think it looks great,well done
i havn't got a ten galln so i can't compeat. :)
---
when you set up a new tank,hide an extra
sponge or two behind some decor,that way you have
something seeded for you next filter.
looks great are you putting plecs in there? excelent setup :D :D
---
About As Innocent As a Nun In a Cucumber
Field
Posting Rules

You may not post new threads

You may not post replies

You may not post attachments

You may not edit your posts

---

HTML code is Off

---