and to think my neighbours don,t know about the tanks yet so tonight when they come over surprise
Quote:
Actually those are standard sizes. The tank most people call a 75g (48x18x18) is actually 68.7 gallons, a standard 90g (48x18x24) is actually 88 gallons. I don't know why someone decided to call them a 75 and a 90.
Really? I never knew that. I guess you learn something everyday.
---
55 gallon planted tank, starting over!!!( looking crappy, needs a major rescape)
ok i posted on our local kijiji for some used filter media to do a quick cycle but no luck so i will have to buy some feeder gold fish
ok so far this is what i have done to the top tank mind you both have water and graver and feeder gold fish to cycle the tanks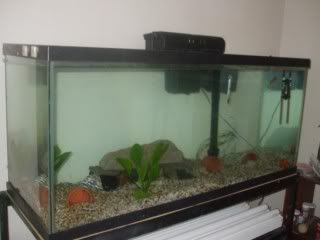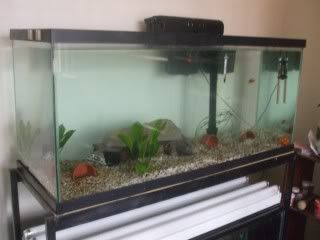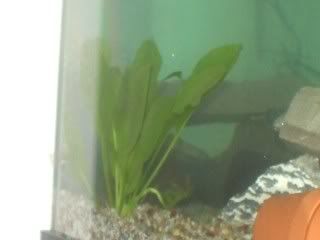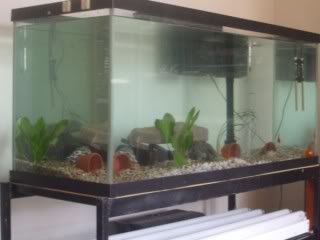 Hey Allen52, looking good!!! Please keep posting pics... we love pics!!
where in Ontario are you?
---
Every kid, regardless of what they are going through, is ONE caring adult away from being a success story. ~ Josh Shipp, Teen Behavior Expert
ok'm going to add a couple more plants and add a background then some small angel fish and this one will be done
here is my first fish i,m getting tomorow i,m actually getting 4 not sure where it comes from or the name of it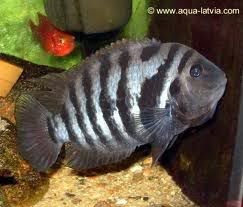 Posting Rules

You may not post new threads

You may not post replies

You may not post attachments

You may not edit your posts

---

HTML code is Off

---