my new room
---
well lets start the tour with my cellophone. i worked hard all day to set this thing up! enjoy the 4 tanks in my second "bedroom"
first u walk in and see my 33
then my new shelf of tanks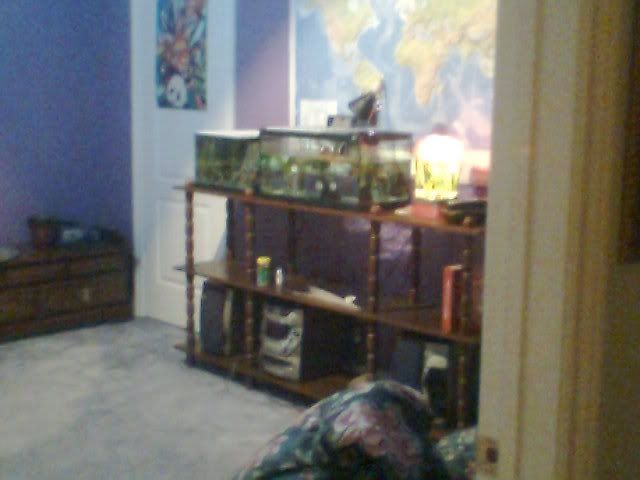 this is my 33, all u can see is the plec, but its like a pure cory tank ATM
this is the kribensis fry tank. u cant see them.. they are too small
this is wall-es new 15 gall, hes so tiny in it :)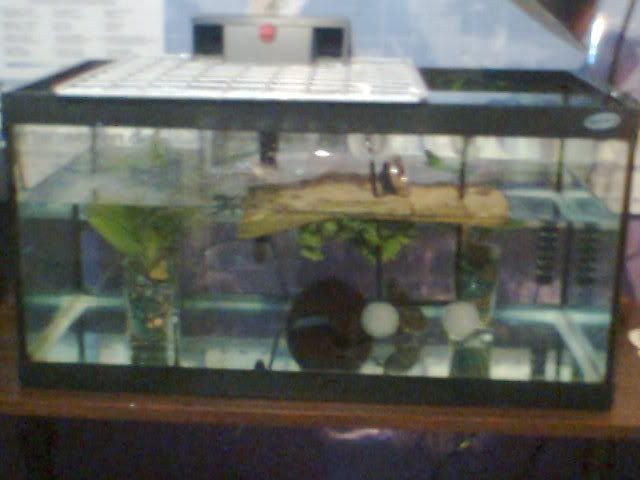 hermia's temporary one gallon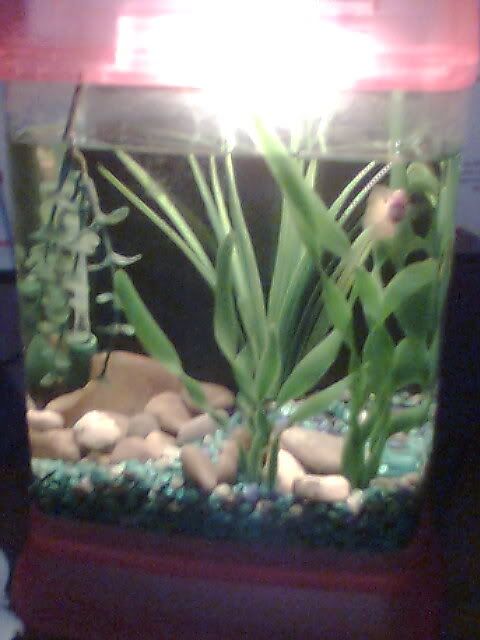 oh look at her, shes so pretty!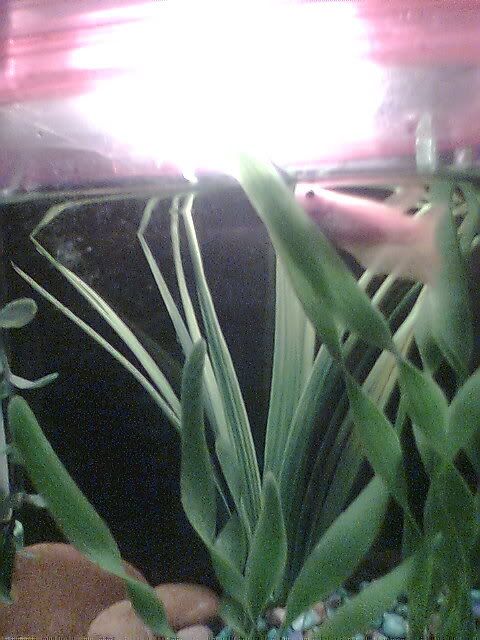 and the wall again, one last look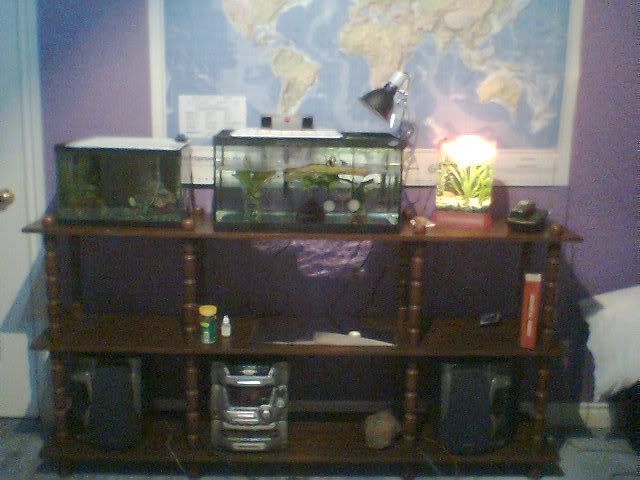 ---
fishie fishie fishie
Awesome. I wish I had the space for that many tanks. I'd luuuuurve a small 10 gallon for a puffer or two. :(
nice tanks Meg! i wish i had a cool shelf like that, though i think i would be scared of how much my full tanks would weigh on it!
well... my parents are getting pissed at me for all the electricity im using...

im going to be getting rid of one tank though soon(fry), hopefully, im getting tired of so much work
---
fishie fishie fishie
ive also added the ten gallon to the bottom shelf. but no pictures until after its done
---
fishie fishie fishie
Posting Rules

You may not post new threads

You may not post replies

You may not post attachments

You may not edit your posts

---

HTML code is Off

---