My new chiclid tank
---
Hey guys its been a long time since ive been on here so long i forgot i was already a member lol. anyway this is my new chiclid tank that i built iv dubed it Thee Creation. its a stand i built that has a mini bar built into it. i like it alot and my wife is really loving it so its win win.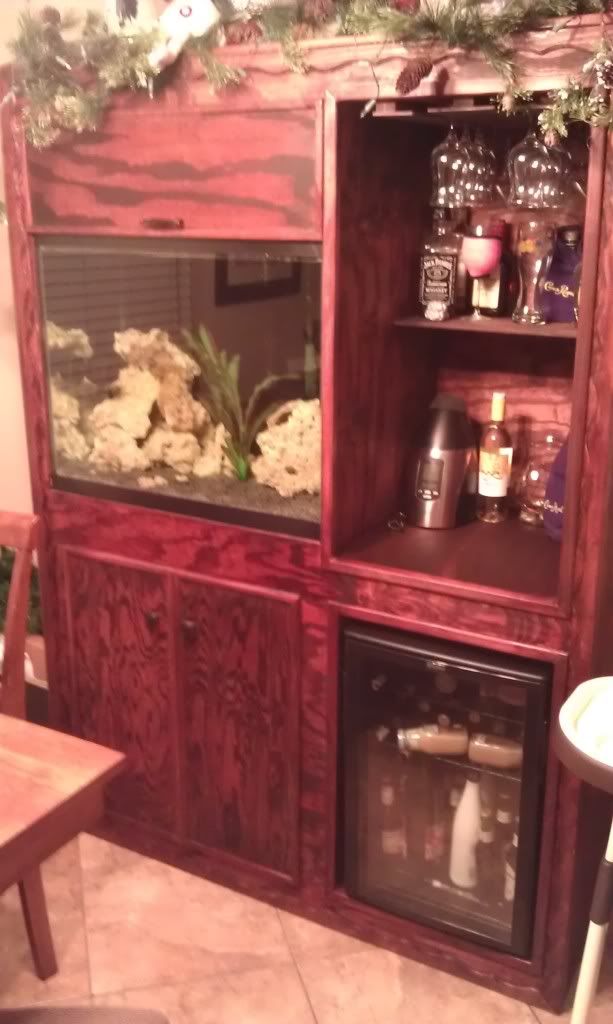 Nice, come to my house and build one just like it.
---
20 Gallon Planted Guppy tank. Amazon Sword, Dwarf Hairgrass, Cardinalis.
55 Gallon -1 BN Pleco, 1 High Fin Syndontis, 1 Oto, ~18 Kenyi Cichlids
Very nice! Beautiful and functional. LOL
---
Kindest Regards,
Amanda
Keeping fish its not a hobby it is a passion!
I have a 55 gallon, 40 gallon, 29 gallon, 20 gallon tank, 5 gallon , and a 2.5 gallon all with real plants.
Nice choice with the Jack Daniels :)
---
"Going low-tech planted is liberating, a feeling similar to running through the sprinklers naked with a bottle of jack daniels."
- Kangy
http://www.kancof.com
Posting Rules

You may not post new threads

You may not post replies

You may not post attachments

You may not edit your posts

---

HTML code is Off

---