my lil cory
---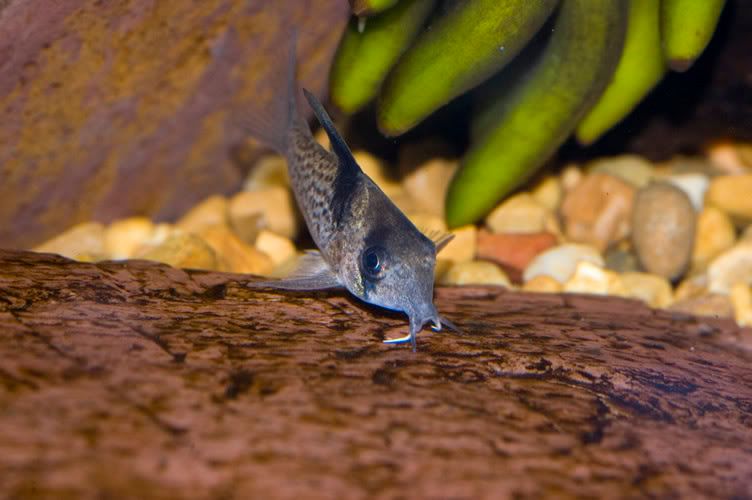 ---
---10 gal---
4 tiger barbs, 2 bumblebee gobies, hillstream loach, 3 neon tetras, black sail cory, panda cory, 11ish ghost shrimp, pond snail
---2.5g nano---[/URL] <---NEW CLICKY!
Anacharis, Micro Sword, Driftwood and river rocks. 5 Danio Choprae, 2 ghosties
Nice look fish you got there.

Nick
---
55 Gallon:1 Baby Bristlienose,1 Swordtail, 1 Bala Shark, 2 Common Pleco, 2 Clown Loaches, 2 angel fish,3 (look a like) rasbora Tetra's, 4 Black Skirt Tetra's, 4 Long-finned Gold Zebra Danios, 4 Cardinal Jumbo Tetra's,6 Red Eye Tetra's, 7 neon tetra's
10 Gallon Nano Reef:1 Chocolate Starfish, many snails...Work is in progress...err
Cute.
Have you identify it already, weaselnoze?:)
---
Sent from my desktop or phone or whatever else I am holding on to

I'm ready for the pressure.
The drama and the pleasure!

If there is one thing I want to see here, it's HUMOR.

I believe I can fly!
I believe I can touch the sky!
I think about it every night and day!
I stand in awe of my body.

nah blue i havent. when i get some time i'll sit down and research more!
---
---10 gal---
4 tiger barbs, 2 bumblebee gobies, hillstream loach, 3 neon tetras, black sail cory, panda cory, 11ish ghost shrimp, pond snail
---2.5g nano---[/URL] <---NEW CLICKY!
Anacharis, Micro Sword, Driftwood and river rocks. 5 Danio Choprae, 2 ghosties
Posting Rules

You may not post new threads

You may not post replies

You may not post attachments

You may not edit your posts

---

HTML code is Off

---