My dwarf puffers
---
They are my new favorite fish. These two share a 5 gallon.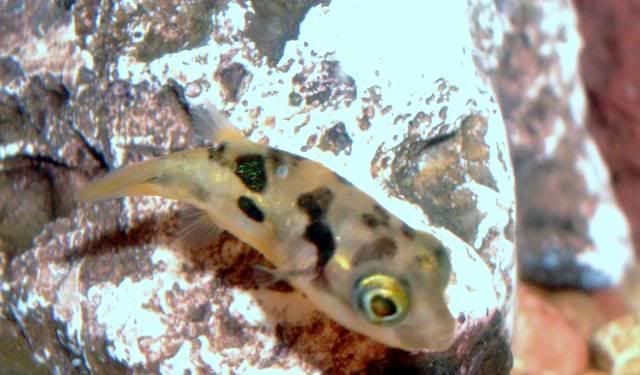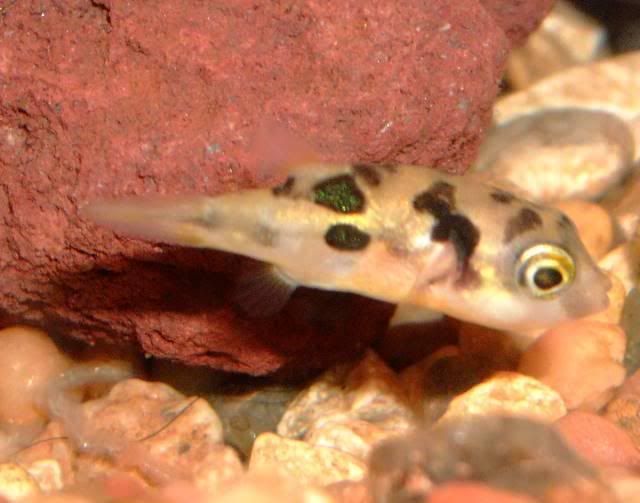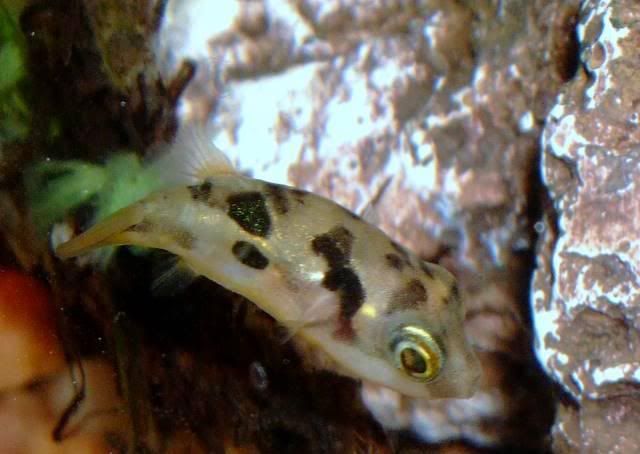 two headed puffer
Nice pics. Could we see a whole-tank shot? :)

How are your DP's right now? 5 gallon might be a little small for 2. One might start bullying the other. How do they act right now?

Hope they do well.
Dwarf puffers are less than an inch long so the space is not a problem. They get along just fine. I love watching them and they are always staring at me with their little swiveling eyes. lol
They're so cute! Is the Dwarf Puffer freshwater or brackish?
---
150 Gallon - Mostly American Cichlids
135 Gallon - Angelfish Community
75 Gallon - Odd couple (Polleni/Angelfish)
55 Gallon - African tank
20 Gallon Long - QT
10 Gallon - Empty

They are extremely cute! Lovely pictures Lindsey88 :)
---
ʎɐqǝ uo pɹɐoqʎǝʞ ɐ ʎnq ı ǝɯıʇ ʇsɐן ǝɥʇ sı sıɥʇ
Those are some nice puffers! I was thinking about getting a few of these myself. Do you have a whole tank shot? Lol if you don't mind me asking... What the heck is coming out of your fishes butt in a few of those pics? Lol!
---
And just before you laid dead weight upon its shores, I stung you in the face for that's the nature of my core.
I think I'm going to get some of these. :)

It looks like you have a male and a female.
Similar Threads
Thread
Thread Starter
Forum
Replies
Last Post
Dwarf Puffers

Hawkian

Beginner Freshwater Aquarium

2

12-12-2009

07:54 PM

Dwarf Puffers

lowco1

Freshwater and Tropical Fish

3

03-23-2009

04:45 PM

DWARF PUFFERS

daisycutter

Member Submitted Articles

2

05-06-2007

12:12 PM

Dwarf puffers.

FDStation152

Ancient Fish

15

03-17-2007

07:55 PM
Posting Rules

You may not post new threads

You may not post replies

You may not post attachments

You may not edit your posts

---

HTML code is Off

---