Quote:
im new to this fourm and i have had almost every fish except these. I have heard rummors about these type of fish well try to redecorate the tank to their liking is that true? Or something made up. Cause that would be a nice thing to see lol.
lol! its funny you should mention that... they are reckeless with the tank! i come home from work everyday to see holes dug up, big piles of gravel everwhere..i have to fix things on a daily basis...they love digging up under rocks to make themselves hiding places :P...they swim under...grab gravel in thier mouths..swim out..and spit it back out. hahah...
heres some pics .... too bad theyre all hiding tho (the gravel was perfectly level 2 days ago throughout the tank)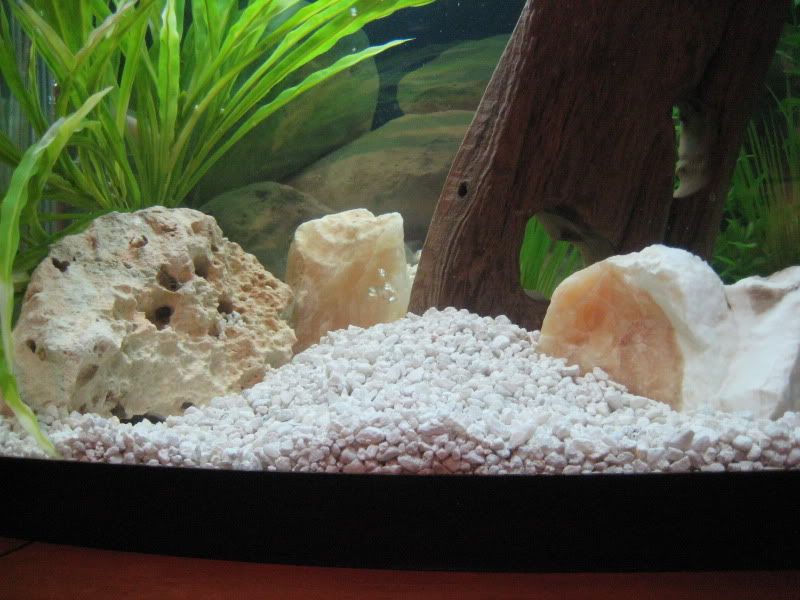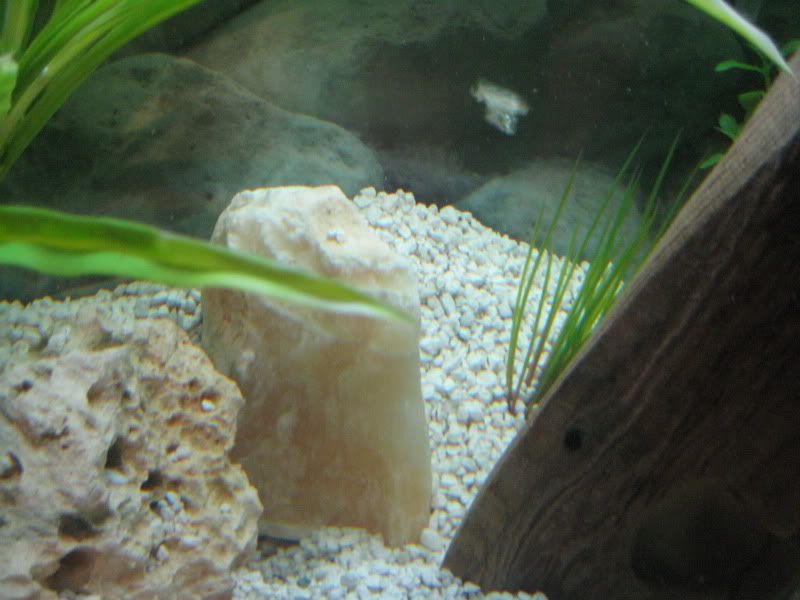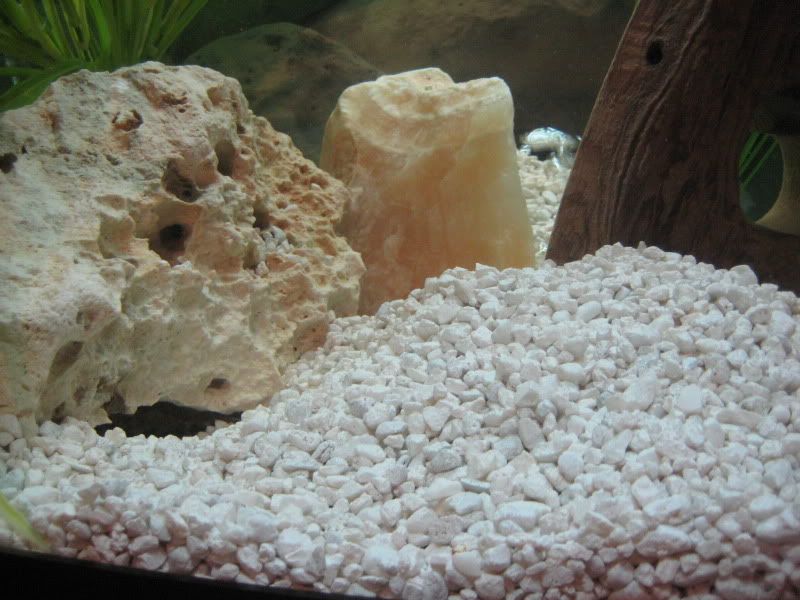 oh and for some reason theyre TERRIFIED of my camera... the second i bring it up to the glass...they scatter and go nuts...weird..
Its gonna be non stop for you putting everything back in place the way you like it...........They will make the tank to there liking...........There is no stopping them on moving stuff around.....Its what they do.............Make sure your rocks are relatively stable............they can cause them to fall on themselves or worse yet the tank walls and possibly crack the glass.........give them some time and they should warm up to you and your camera.......Good luck!
Just wondering if you plan on a bigger tank in the future, Im sure but arent 8 africans too big when they are full grown.
---
Snowflake - Crowntail Male ~ Marina - Crowntail Female ~ Kingdra - Delta Male
3 Bettas
3 Neons
2 Cories
2 MTS
2 Cats
2 Parakeets
1 Ghost Shrimp
1 Chihuahua
1 Goldfish pond
oh thanks for the information i will keep that in mind when i find the time to let my mom take me to the pet store to get some. Also what would be a good algae eater i heard people say the chinese algae eater or the pleco or black mollys or ghost shrimp. Also are any of those compatible with cichlid. Also one day i was in a walmart one day and i saw some cichlids and leapord puffer fish i was wondering are leapord puffer fish freshwater or salt i think they were in freshwater and swimming and eating fine. I would have asked the person watching them but i have heard a lot of stories of walmart killing fish and stuff. But the fish tanks at my walmart in georgia are pretty clean and i have never seen a dead fish in there. Also some times they have rare fish you could never find like on feb they had these weird fish that were shaped like hearts i bought one for my girlfriend and she loved it. its still alive i bought her a bigger tank for it to. What i can t belive is that i spent 14.95 on a walmart fish lol.
nice looking set up, there gonna need more hiding places and alot more space (bigger tank) soon. they can be very aggressive and out right mean and territorial.
Posting Rules

You may not post new threads

You may not post replies

You may not post attachments

You may not edit your posts

---

HTML code is Off

---