My 100 gallon Amazon update
---
Here is my 100gal amazon tank...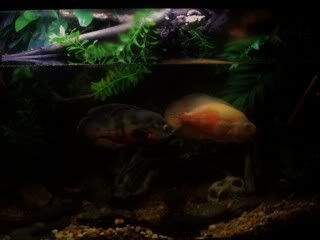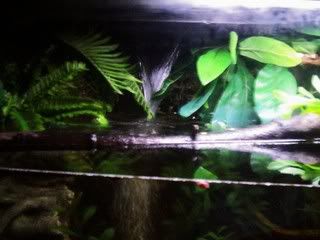 Kinda hard to see the full tank because of the lighting but they two oscars look very nice as well as the plants on top.
nice shots love oscars they look really healthy! would love to see a full or sliced shots aswel :D :D
---
About As Innocent As a Nun In a Cucumber
Field
Beautiful Oscars. :D
How long's the tank? I'm just wondering how much space it would take up. :)
Thanks.
Lovely tank. :D
Beautiful fish, and lovely tank :)
---
ʎɐqǝ uo pɹɐoqʎǝʞ ɐ ʎnq ı ǝɯıʇ ʇsɐן ǝɥʇ sı sıɥʇ
oh my lord! what a beautiful set up you have! if you could get some more pics of your tank, the one with the oscars in it, full length in day light i would love to see it!! i have a 120 gal. set up, in the middle of trying to figure out what to put in it for decorations... and would love to see yours more clearly.
just wow, yours looks beautiful.
Posting Rules

You may not post new threads

You may not post replies

You may not post attachments

You may not edit your posts

---

HTML code is Off

---