More pics lol
---
Size of the things in my tank compared to a penny
My beautiful bolivian rams (i have 2)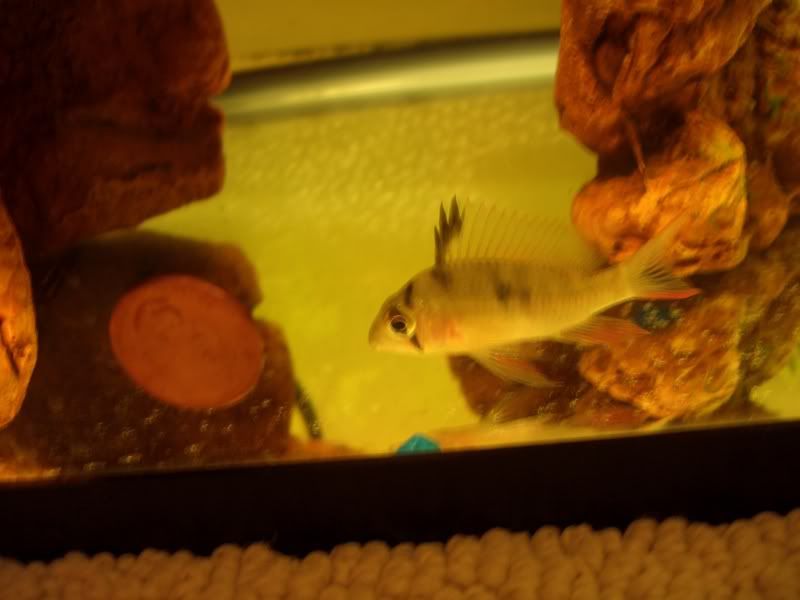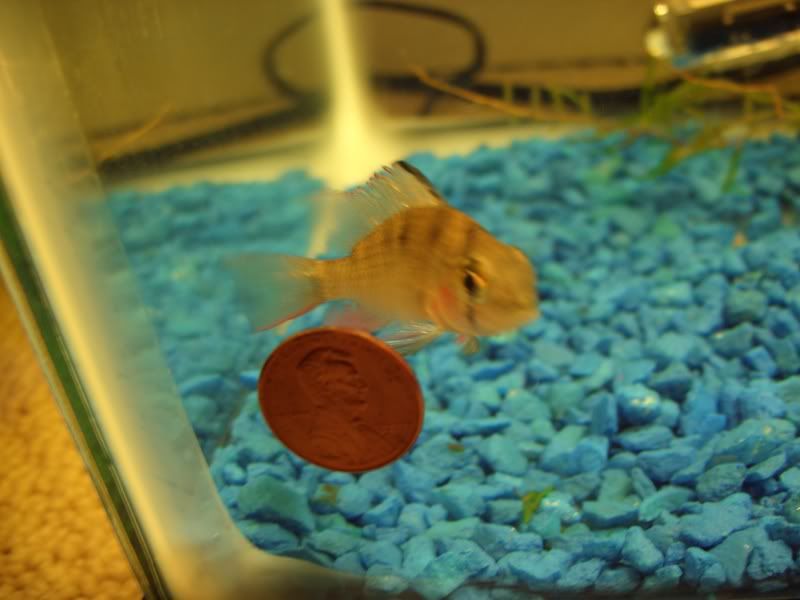 My oto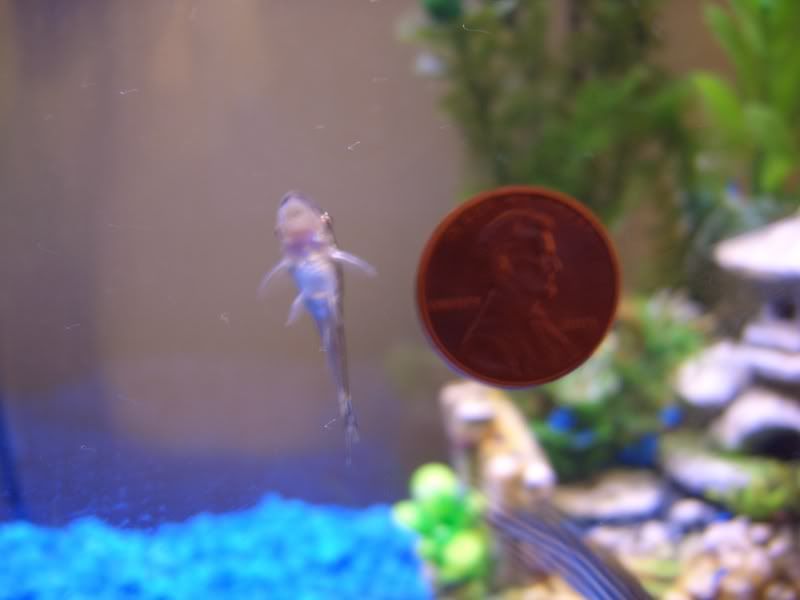 My best pic of my danio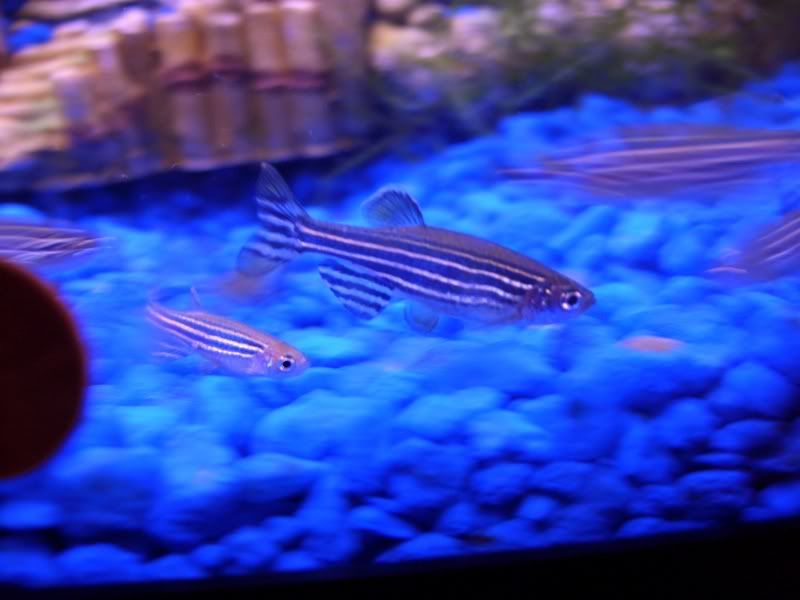 The danios fighting over a algae wafer, you can see the brave little shrimp going in to join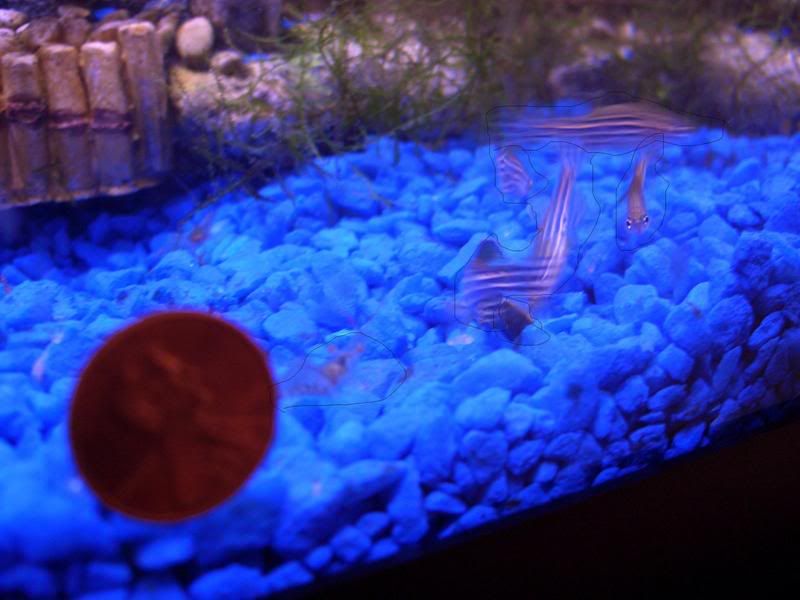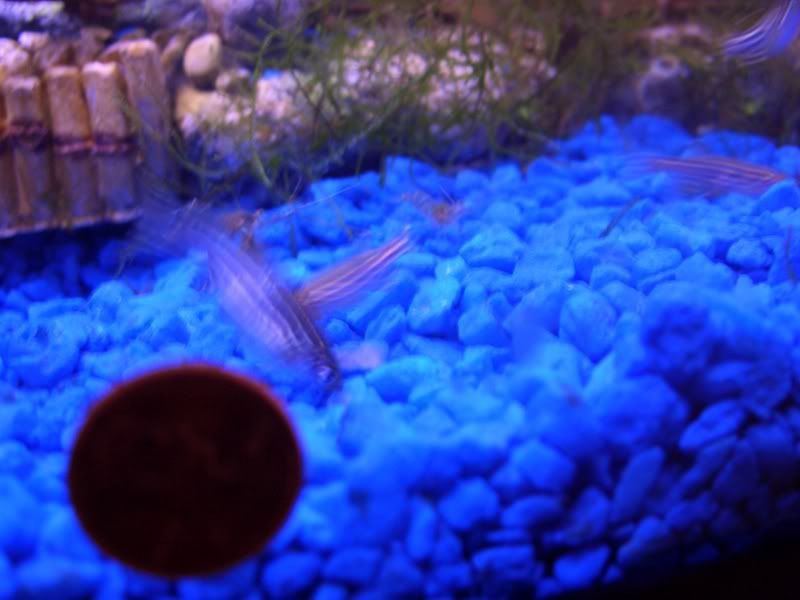 would you look at that, after all that fighting my shrimp won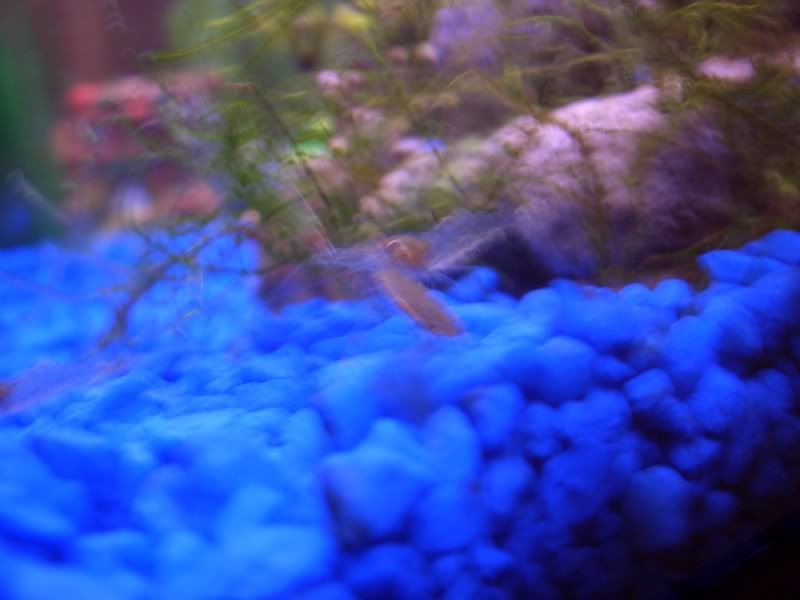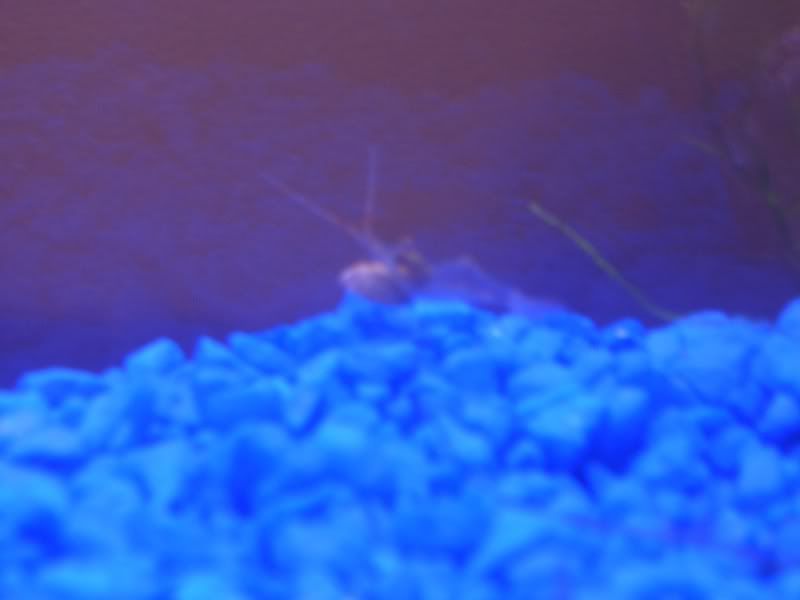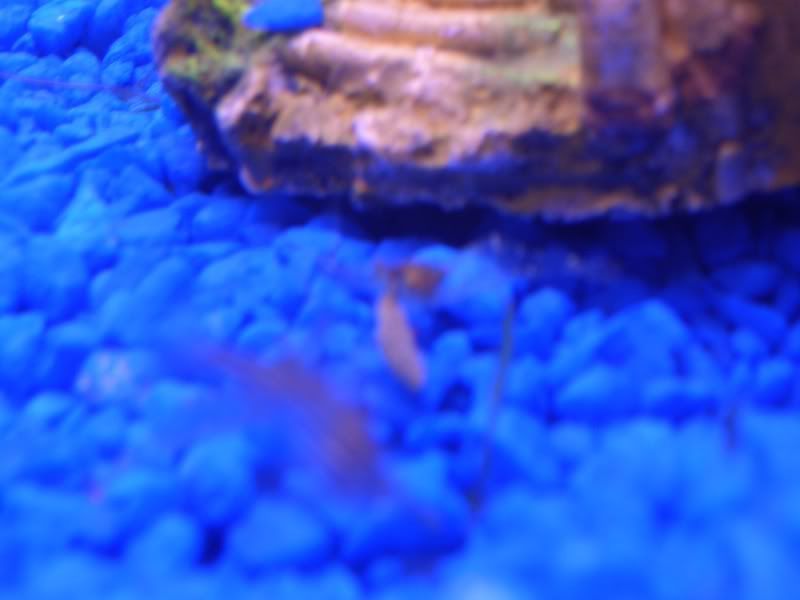 Some of my plants and caves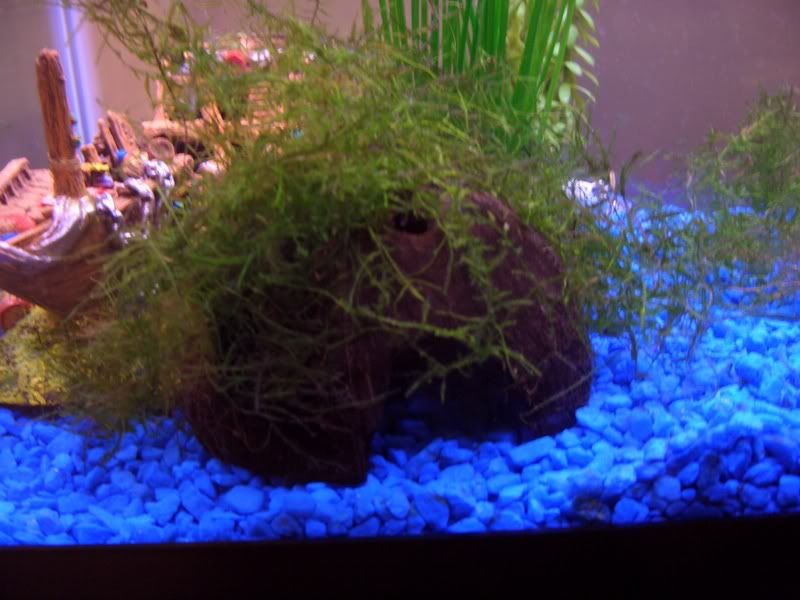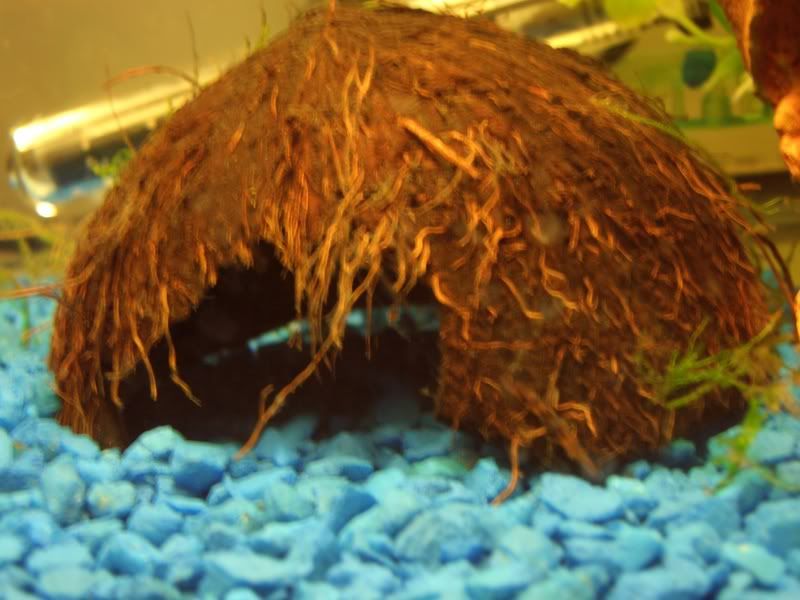 Nice Tank...I was wanting to post pics of my new shrimps and pleco and so on...what setting on the camera do you use?
regular snapshot on a 6.0 megapixel digital camera, i have shaky hands normally so its hard for me to keep the steady
no flash, and as your comming soon, 25 ghost shrimp is way too much, i would suggest at the maximum of 12. Plus you should add the ghost shrimp in 2 weeks before the rams so they can find hiding spots from the rams (if possible the rams will eat the shrimp) just giving you a heads up... again lol
hex dont have as much floor space as a rectangular one, thats all im saying, i know they dont raise the waste, if anything they lower it by eating leftover food
Quote:
Originally Posted by joeshmoe
shrimp arent big poopers its not like the gonna overstock the tank
I second that.
So what about people who own nano tanks with more than thirty Crystal Red shrimps?
IMO, shrimps are often the ones recommended for tanks lower than 3 gallons aside from nano fish(i.e.
Boraras brigittae
) and bettas.
---
Sent from my desktop or phone or whatever else I am holding on to

I'm ready for the pressure.
The drama and the pleasure!

If there is one thing I want to see here, it's HUMOR.

I believe I can fly!
I believe I can touch the sky!
I think about it every night and day!
I stand in awe of my body.

ok then i admit defeat lol, anyway when you get shrimp, get more than planned since many of them will die in the first few months
Posting Rules

You may not post new threads

You may not post replies

You may not post attachments

You may not edit your posts

---

HTML code is Off

---