Jinithith's tank
---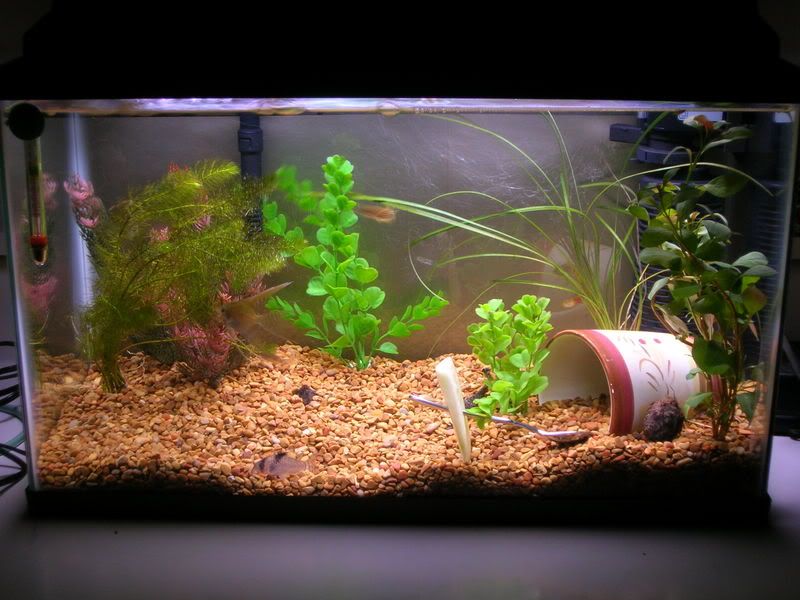 Got some new plantsies for my tankipoo (no I am not attracked to other males- in other words, I'm not g** although I might sound like it))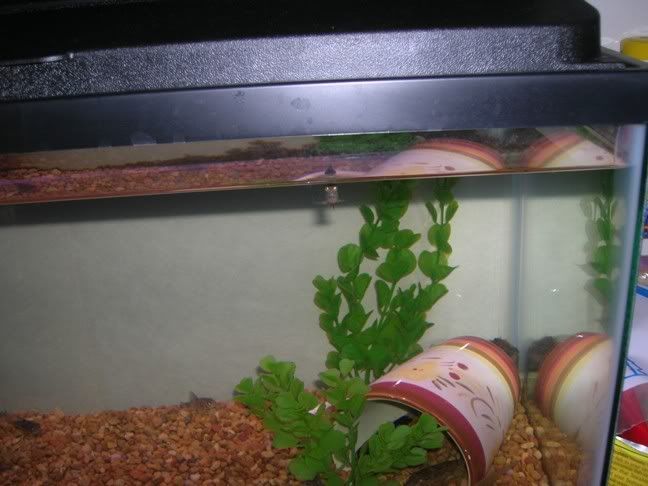 hey wutchoo looking at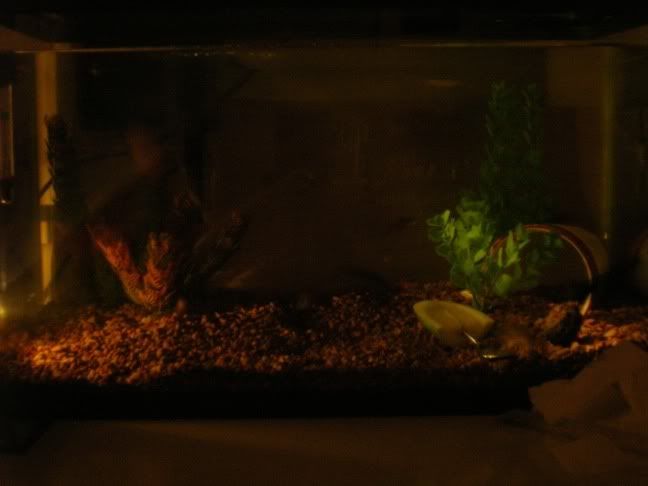 nightscape w/o plants- used an improvised moonlight
I like your tank your getting the natural look.. Great job :D Whats the stock?
---
55 Gallon:1 Baby Bristlienose,1 Swordtail, 1 Bala Shark, 2 Common Pleco, 2 Clown Loaches, 2 angel fish,3 (look a like) rasbora Tetra's, 4 Black Skirt Tetra's, 4 Long-finned Gold Zebra Danios, 4 Cardinal Jumbo Tetra's,6 Red Eye Tetra's, 7 neon tetra's
10 Gallon Nano Reef:1 Chocolate Starfish, many snails...Work is in progress...err
Nice.
---
Sent from my desktop or phone or whatever else I am holding on to

I'm ready for the pressure.
The drama and the pleasure!

If there is one thing I want to see here, it's HUMOR.

I believe I can fly!
I believe I can touch the sky!
I think about it every night and day!
I stand in awe of my body.

brace yourself... and please dont preach about overstocking my tank :D
1 zebra danio (its m8 died of internal parasites ... its so sad because they were always playing together and now its the only one left...
)
2 von rio flame tetras
3 peppered cories
1 blackfin cory (they get along fine, the two dif species. the blackfin was actually a rescue)
1 common
1 common bn (unsure but looks really like a bn)
1 juvi angel (will give to lfs soon)
1 gold gourami
3 tiger barbs (juvis. length is the diameter of a quarter)
all in a 10 gallon...
yes yes i know i will be trading some of them for credit/equipment
BTW, thanks for the compliments :D
Cool -- I like your gravel and the pot looks great too. The plants really bring it all together. Very nice!

Is that a cory in the 2nd photo? Neat.
---
Snorkeling is a must for every fish lover!
thanks!

its actually a von rio begging for food :D
I couldn't help but laugh because its always the angel that does all the beggar work :D
I tried taking some pics but that durned thing kept on turning away from the camera. :D
hey guys do you think that with a couple more live plants, I could make a submission for the Tank of the Month thing?

I wouldn't stand a chance, but its still a try... :D (have you noticed that this is my fav smiley? :D oops)
tank of the month is for every body u dont need to get plants just to add it it something fun to see your tank being rated. i had 2.18
but i think its just fun :D
Posting Rules

You may not post new threads

You may not post replies

You may not post attachments

You may not edit your posts

---

HTML code is Off

---