How to Upload Pictures
---
How to upload pictures.
Firstly, start a new post, add any text you want then click on the upload button (highlighted in blue)

Next, browse to the location of the file on your computer and click on Upload

As long as the file has uploaded, you will now see it listed in your Current Attachments

Click on Preview Post: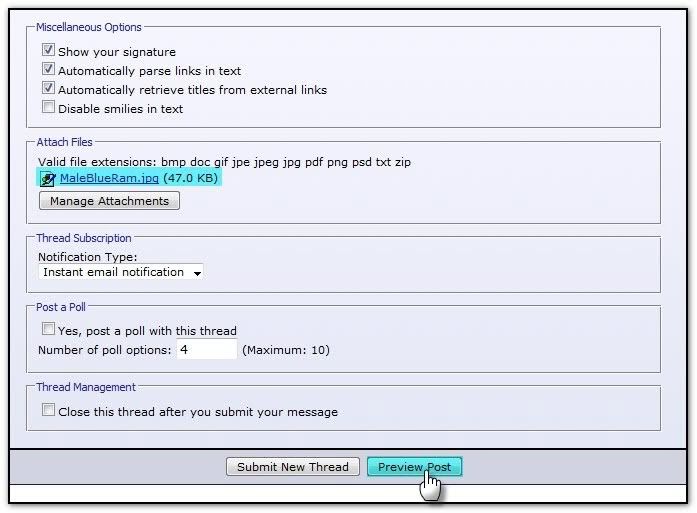 You will now see your image and any text you have added to the message: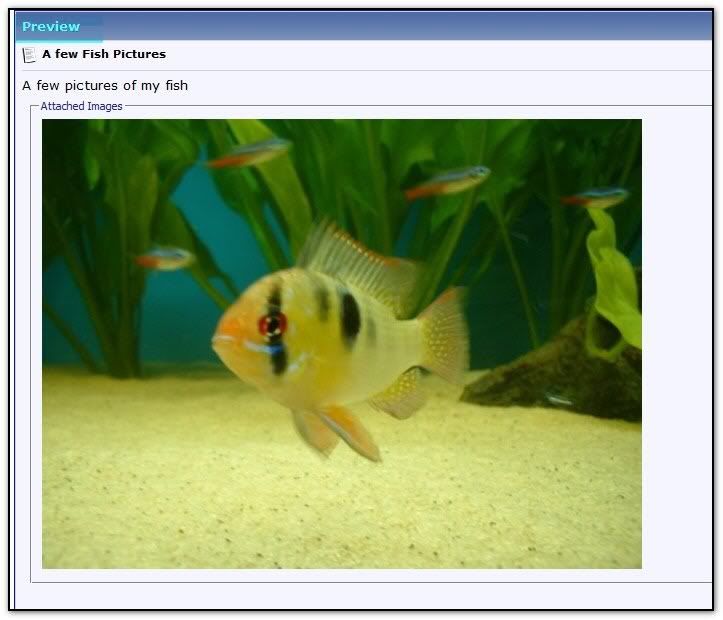 Scroll down and click on Submit New Thread and you're done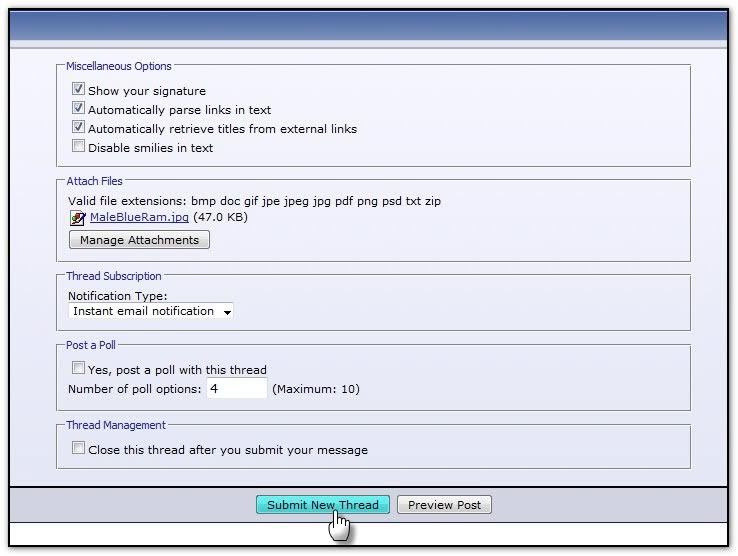 Alternatively, to post a picture from a photobucket account, paste the very bottom Image Code from the bottom of the picture directly into the post.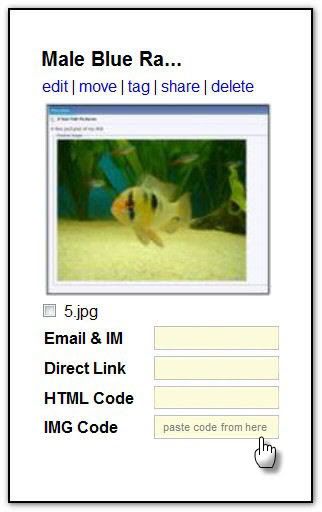 If you have any problems uploading your picture, please contact a member of staff.
---
ʎɐqǝ uo pɹɐoqʎǝʞ ɐ ʎnq ı ǝɯıʇ ʇsɐן ǝɥʇ sı sıɥʇ
Posting Rules

You may not post new threads

You may not post replies

You may not post attachments

You may not edit your posts

---

HTML code is Off

---