Got Some New Babys
---
got these guys tonight from another fish lover, can any body guess what they are???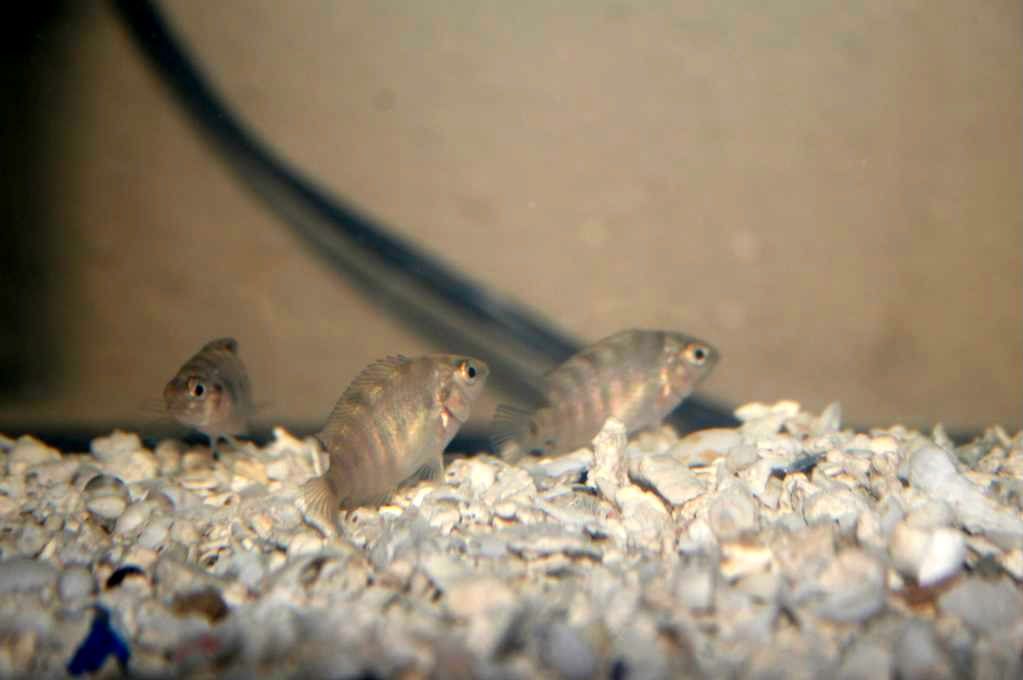 Me too...baby convicts.
---
If you don't stand up for something you'll fall for anything...
yep they are about 1/4 inch to 1" got about 8 of them once they get big enough im going to try and sell them or give them away, the guy was going just flush them :( I told him I would take them, but they are in a 10 gal right now, till I figure something out
yea they breed like rodents
---
14gallon(heavily planted)- 1 Blue Ram, 5 Green Tiger Barbs, 1
Spotted Raphael Catfish, 1 Bumble Bee Catfish, 2 Golden
Chinese Algae Eater
1gallon- Blue/Orange Betta-male
Large Vase #1- Blue/Yellow Betta-male
Large Vase #2- Blue/Black Betta-male
Aww..I think they're cute! Poor little convicts, I would have taken them too if I saw someone who was going to flush them! Flushing a fish is just cruel!!!
---
20 gallon long: 3 adult Neolamprologus similis + about 11 fry of various ages; low light planted tank
20 gallon long:2 freshwater dwarf puffers (Puff Puff and Poofer); medium-light planted tank
10 gallon: 1 male betta named Wormy; low light planted tank
10 gallon: 1 male betta named Dante; low light planted tank
2, 5.5 gallon tanks that are currently empty (I see more fish on the horizon
)
Posting Rules

You may not post new threads

You may not post replies

You may not post attachments

You may not edit your posts

---

HTML code is Off

---