Quote:
Originally Posted by
ruckaisawesome
View Post
i think i posted this on almost all of the fish forums... as for critisim, i think at least a couple hundred
So... This is the response you wanted? Not much going on where you live?
Quote:
So... This is the response you wanted? Not much going on where you live?
LMAO!
---
If you don't stand up for something you'll fall for anything...
Quote:
So... This is the response you wanted? Not much going on where you live?
i live in louisville...literally the land of boredom. anyway, i wanted to see what people's reactions were to this. i knew i was gonna get flamed, but i didnt care
Actually, I could care less that you wanted to get bit by your fish, what bothers me is the danger that you put the fish in. Imagine not being able to breath, and as others have said, damaging the slime layer on the fish. Hopefully once was enough for you.

Next time you can't think of anything to do, might I suggest you try this?

Yes, Inga, that would be appropriate--though with higher voltage.
On the original piranha vid. Fish can carry TB and can pass it to humans, along with other diseases or health issues. Not particularly bright to do something like that. But I'm with the others that I'm more concerned over the fish's state.
---
Byron Hosking, BMus, MA
Vancouver, BC, Canada

The aquarist is one who must learn the ways of the biologist, the chemist, and the veterinarian. [unknown source]

Something we all need to remember: The fish you've acquired was quite happy not being owned by you, minding its own business. If you're going to take it under your wing then you're responsible for it. Every aspect of its life is under your control, from water quality and temperature to swimming space. [Nathan Hill in PFK]
I hope that you are right but the point is, you couldn't guarantee that going into your little game. It isn't fair to risk the life of an animal for your own silly boredom or... fun.
All you really did was injure yourself, so why dont you just take a butchers knife and slice yourself?
If not here is a list of options-
Things to do when you're bored - a bumper list of pointless timewasters
or maybe get a girlfriend?
or boyfriend?
whatever you are into..
---
55g-
Ancistrus triradiatus x1
Ancistrus sp. Albino x1
Apistogramma cacautoides "Orange Flash"(Cockatoo Cichlid)x2
Corydoras paleatus (Peppered Cory Cat) x3
Hyphessobrycon eques (Red Serpae Tetra) x6
Ilyodon furcidens x3
Monodactylus sebae (Mono) x1
Pimelodus pictus (Pictus Cat) x1
Pterophyllum scalare(Angelfish) x5
Trichogaster fasciata (Banded Gourami) x2
Trichogaster lalius (Dwarf Gourami) x3

20g-
Ambystoma mexicanum x3




All these criticisms you fished out because of a silly bet? -_- If I were a
smart
bettor, I would have bet something less insane than get stitches because of an animal bite. Oh well...That's just me being sensitive to cuts and stitches. If the bet is pig out on a large plate of lasagna and a liter of coke, I'm game.
Anyone wanna bet?!
---
Sent from my desktop or phone or whatever else I am holding on to

I'm ready for the pressure.
The drama and the pleasure!

If there is one thing I want to see here, it's HUMOR.

I believe I can fly!
I believe I can touch the sky!
I think about it every night and day!
I stand in awe of my body.

well as i have said else where for obvious reasons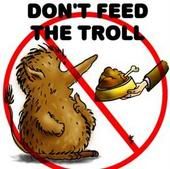 ---
Back in the Game!!! Live Bearers in a 40 Breeder
Similar Threads
Thread
Thread Starter
Forum
Replies
Last Post
Photos of my Piranha

Marginatus

Aquarium Photography

11

12-06-2010

04:21 PM

Piranha forum?

abyssfayth

Freshwater and Tropical Fish

2

02-21-2009

12:31 AM

Piranha

ajd0003

Characins

7

07-13-2008

06:52 PM

Piranha

comando489

Characins

13

08-24-2007

07:47 PM

Piranha Pics

pygomania

Freshwater Journals

14

10-22-2006

01:19 PM
Posting Rules

You may not post new threads

You may not post replies

You may not post attachments

You may not edit your posts

---

HTML code is Off

---