Gandalf, lol The pleco.
---
Im going to add other photos after I get some work done!
Gandalf. It would have been a great photo but as you can tell I should have moved the Pepsi!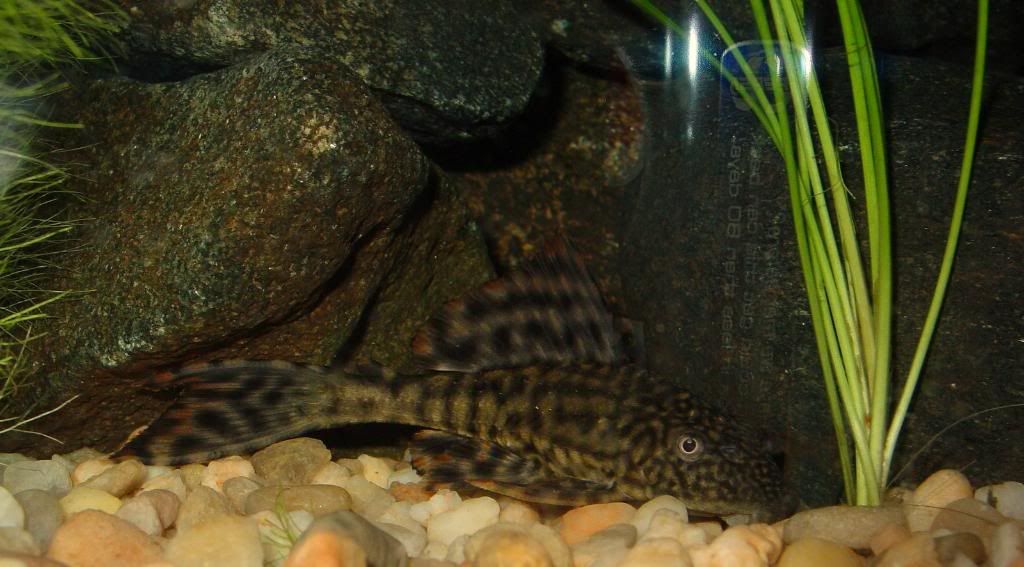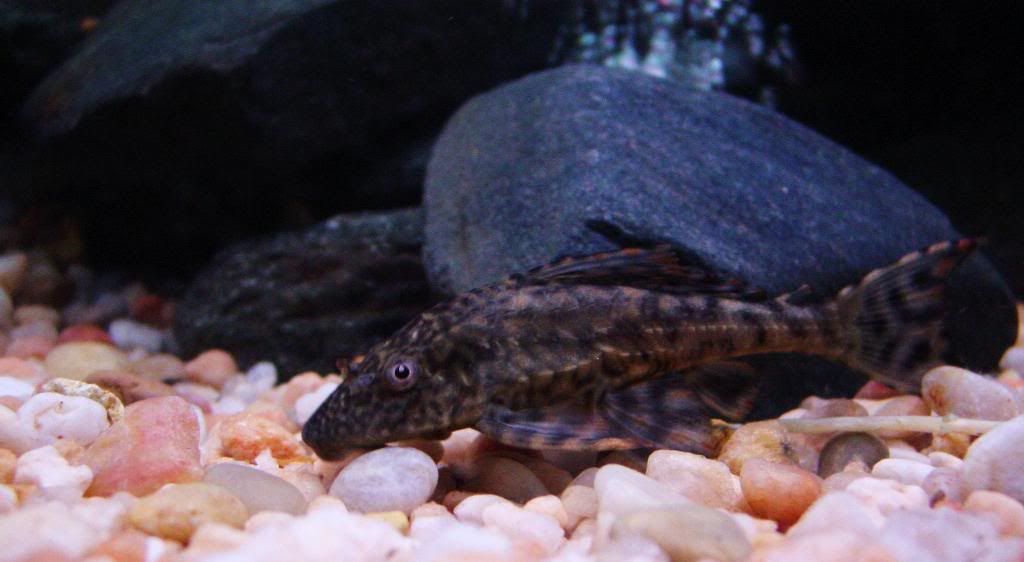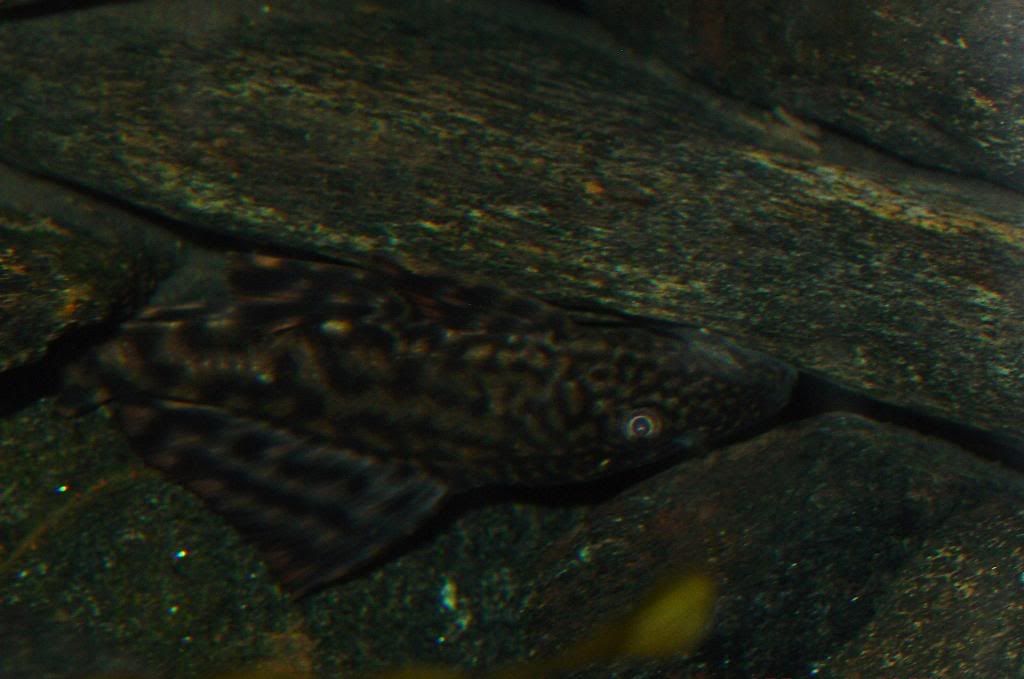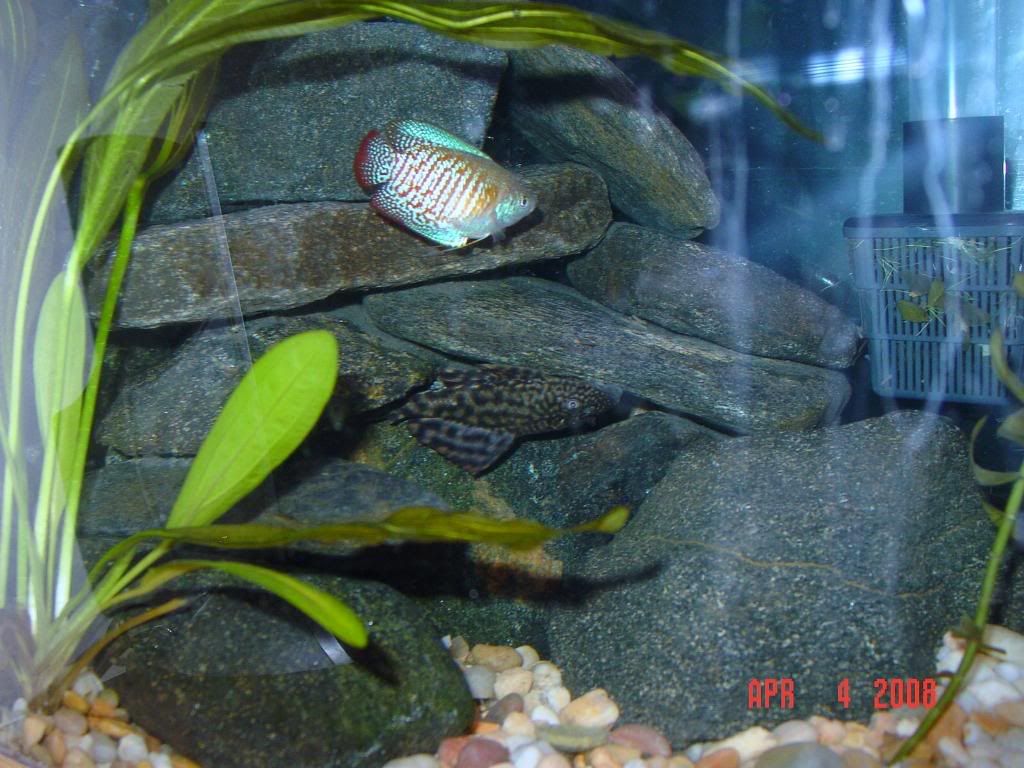 OK Im going to get you guys! lol Im sitting at work so I went nack into edit for this post and was 3/4's of the way done and BAM. I got the you are taking to long to edit, GOODBYE! Grrrrrr lol
Daughter named this one Rainbow of course, as soon as I get a female he will be Bow and her Rain.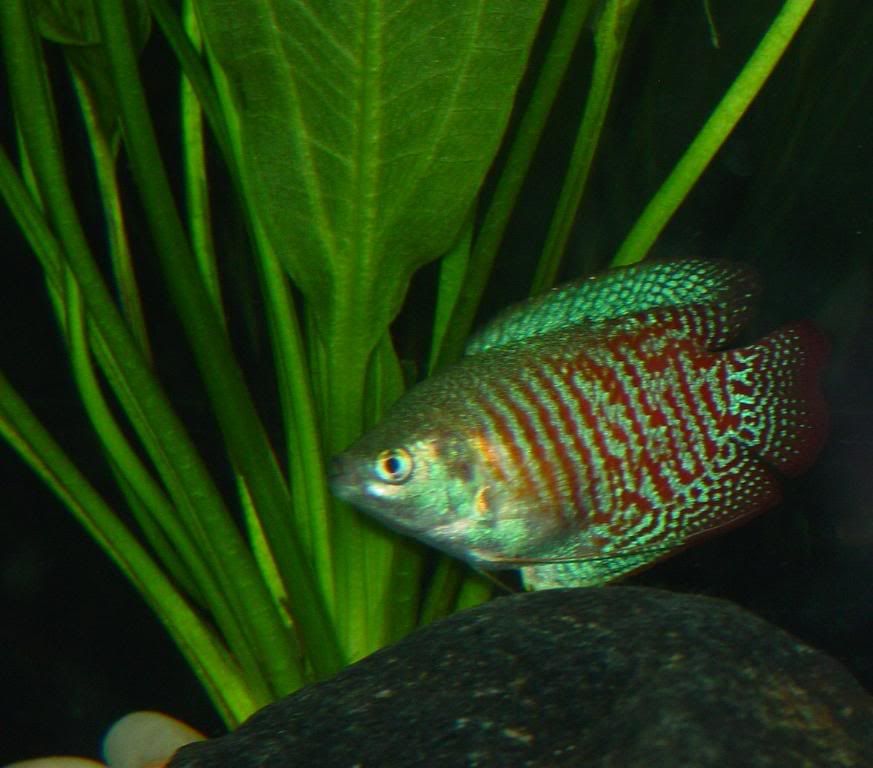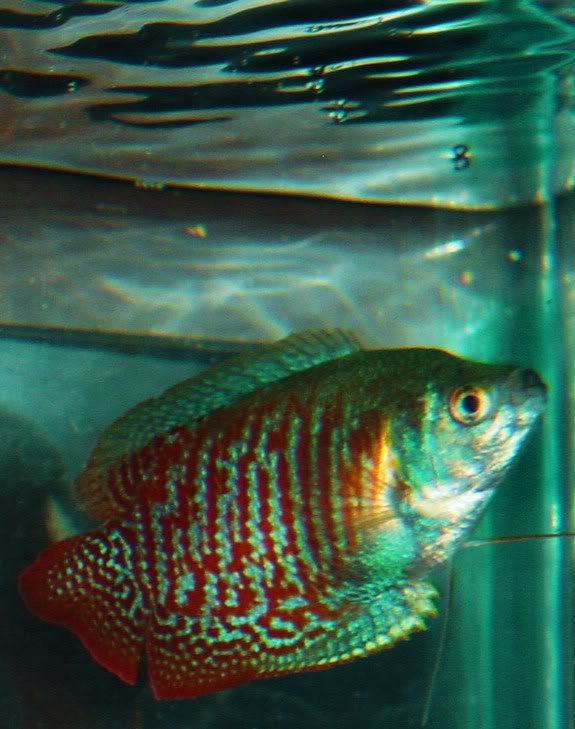 What do you think that white spot just right of the dorcel fin? It isnt ich, it looks like a scar or something.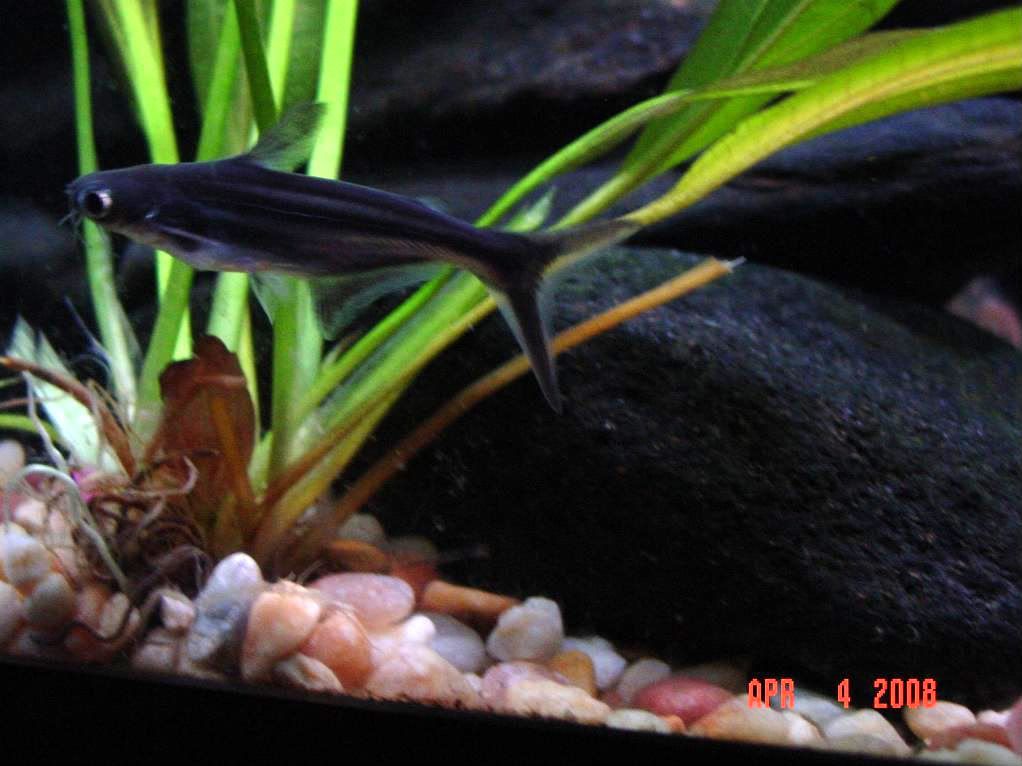 And of course saved a few feeder minows. I had started a pond last year and got 12 of these guys just to make sure all was well before adding the Koi this year. Only lost 2 over the winter and bumped up 3 from lower class to middle class, LOL!
very pretty fish
you think we can get a full tank shot so i can se how you have it set up
---
I am against piracy, please dont sink ships
:)
Before, but I was taking up to much volume with the larger rocks so they had to go.
After I pulled those I was wanting to keep the same bold look of the larger rocks but you really cant pull that off with out using them, lol
You cant see it here but I will try to get better shots. on the right there are two caves, lower and upper that connect top to bottom in the rears of the caves. Behind was back filled, I noticed with the large rocks it would collect a lot of crap back there so i wanted to avoid that the best I could. Left side is back filled again, now with 3 caves but not connected. When I find out what is up with my camera Ill shoot some more. And out with the petco plant "kept the grass in tho" and added a few new ones.
Check the filter intake lol just added the plants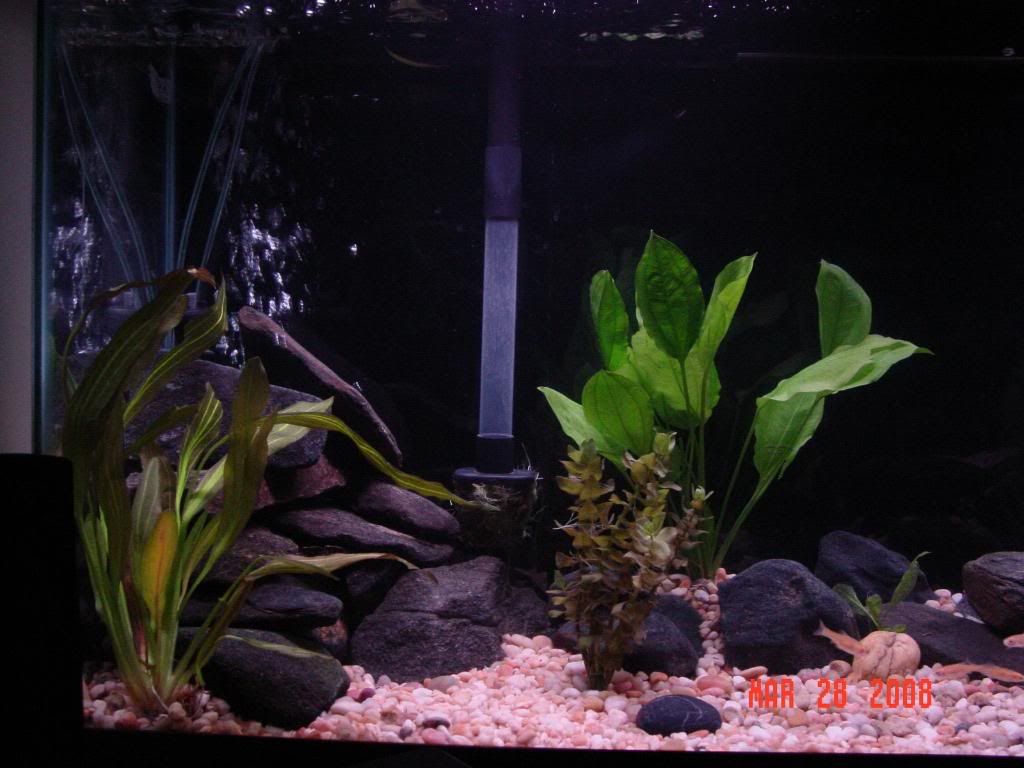 nice
i wish i had a tank set up 1 question do you have 4 diffrent air stones or what?
---
\/\/\/\/\/\/\/\/O---/\/\/\/\/\/\/\/\/\/\/\/\/\/\__
/\/\/\/\/\/\/\/\____D_______________D_____\ Alligator with half of tail missing :D
Yeap four small air stones, 2 lines split. I crushed one stone on the left so Im down to three but like it better. Thinking of pulling the middle one tho.
Similar Threads
Thread
Thread Starter
Forum
Replies
Last Post
Help my Pleco!

Jon88

Freshwater and Tropical Fish

6

02-11-2009

12:20 AM

pleco ID

cullens089

Catfish

5

12-03-2007

09:36 PM

BN pleco -- what a dad

love_my_fish

Catfish

3

01-25-2007

04:59 PM
Posting Rules

You may not post new threads

You may not post replies

You may not post attachments

You may not edit your posts

---

HTML code is Off

---