finally happy with how it looks
---
This is my first tank. had it since may this year been changing it so much since then and finally happy with the way it looks now...well for now.
Tank consists of
2 red jewels
1 zebra cichlid
1 peacock cichlid
1 dwarf cichlid/ram thingy
2 blue gouramis
1 bristle nose
and a few snails
mucking around with the wide angle lens on my vid camera
rest are shots off my digi camera.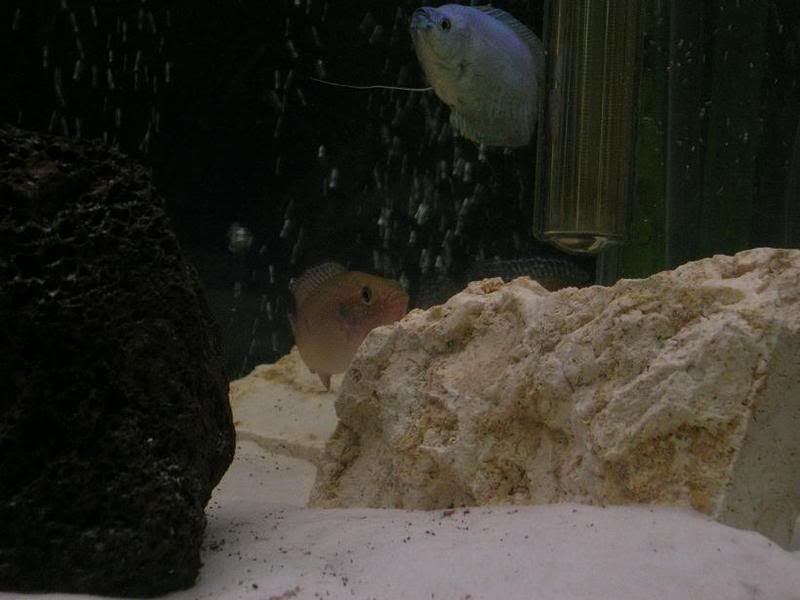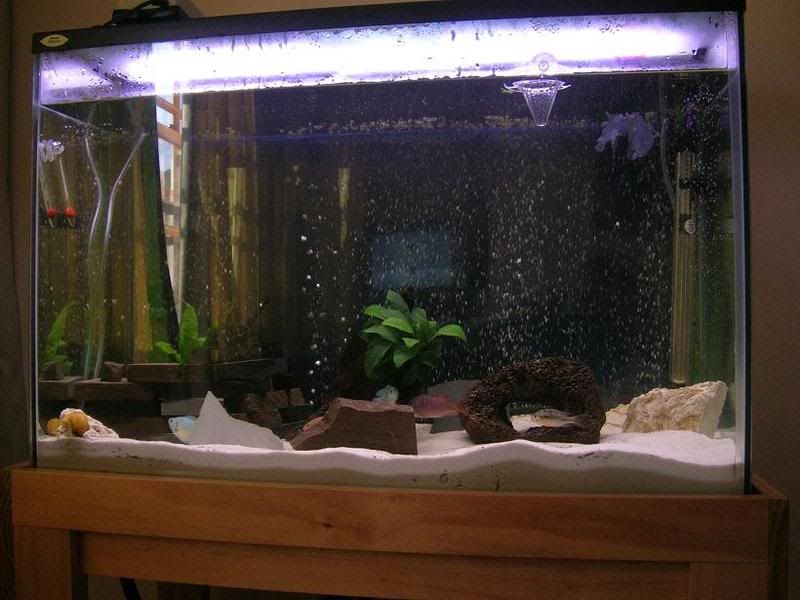 Aye! that looks great :) The sand makes it look really clean and classy.
---
Dedicated, converted, lowes / home depot bulb buyer!
hi,and welcome aboard,hope you enjoy it here.
lovely tank,love the sand,it always makes a tank
look bright. :)
i know what you mean about change,i'm sure my fish say
*look out lads she's got the bucket*
Posting Rules

You may not post new threads

You may not post replies

You may not post attachments

You may not edit your posts

---

HTML code is Off

---