Fighting Chichlids
---
I was lucky enough to get pictures of my fighting bolivian ram chichlids and there behaviour before and after a fight. Also a picture of the gunk that was in my filter after one and a half months of having the tank (its mainly poop)
Glaring Gills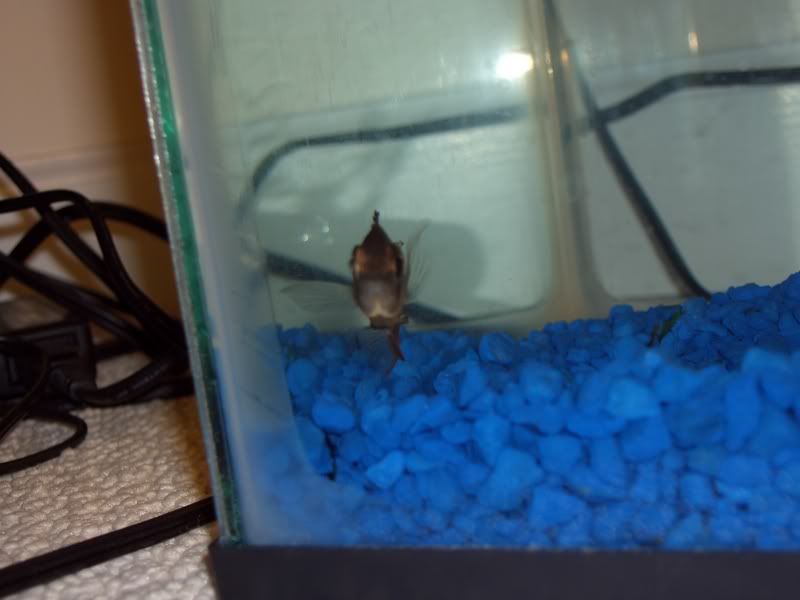 First round, one on the left won it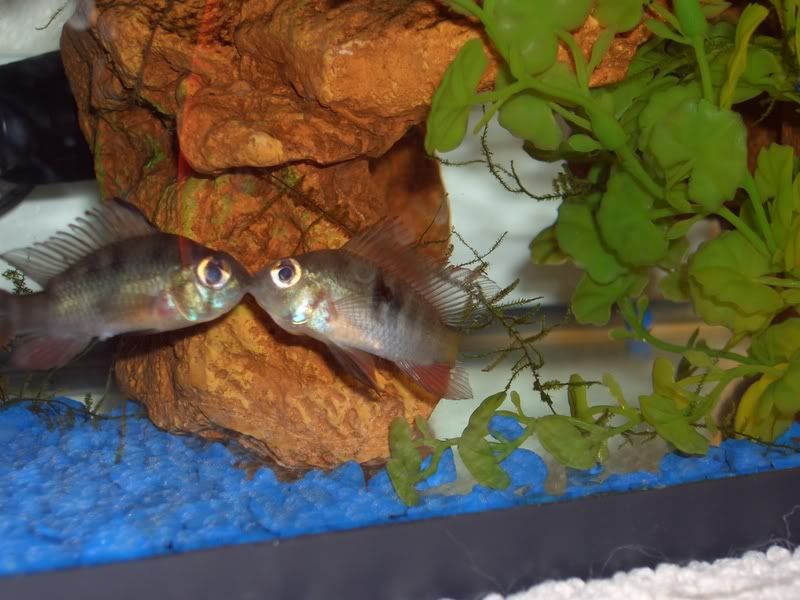 Getting ready to strike again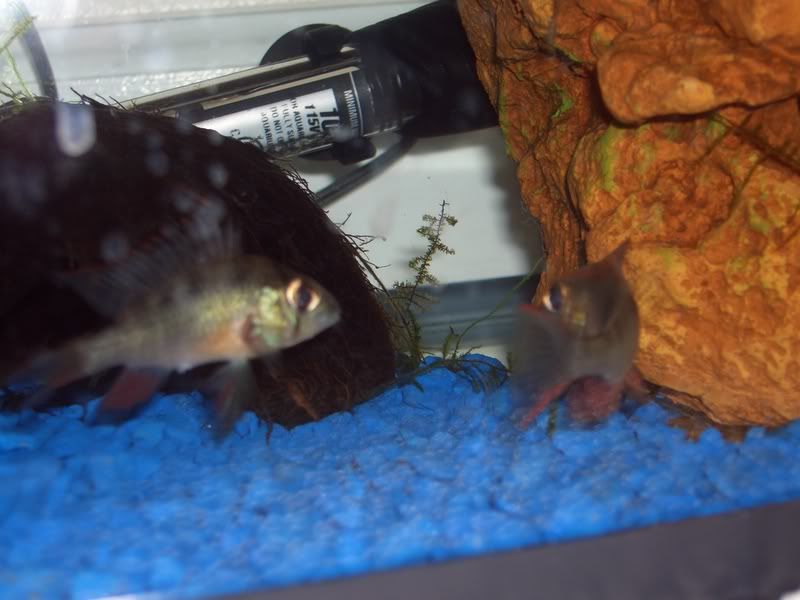 Second round, one on left wins again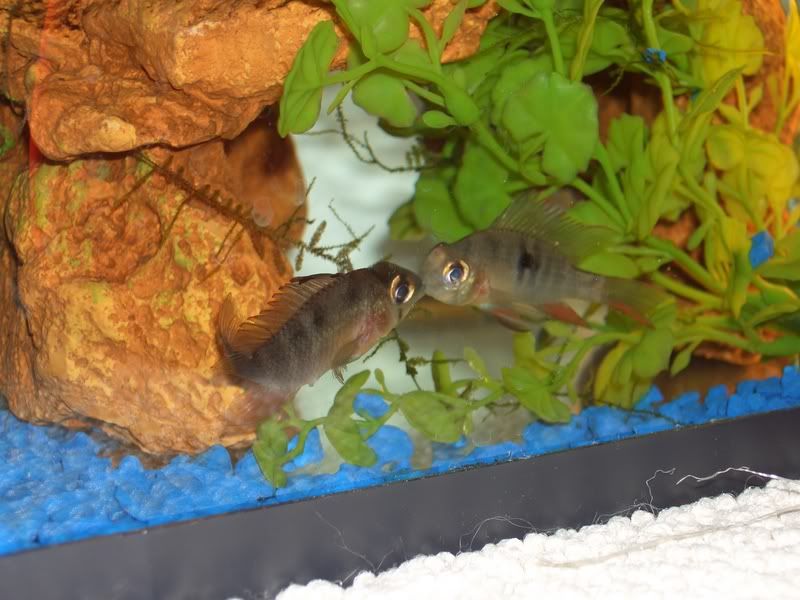 Poop and other "stuff"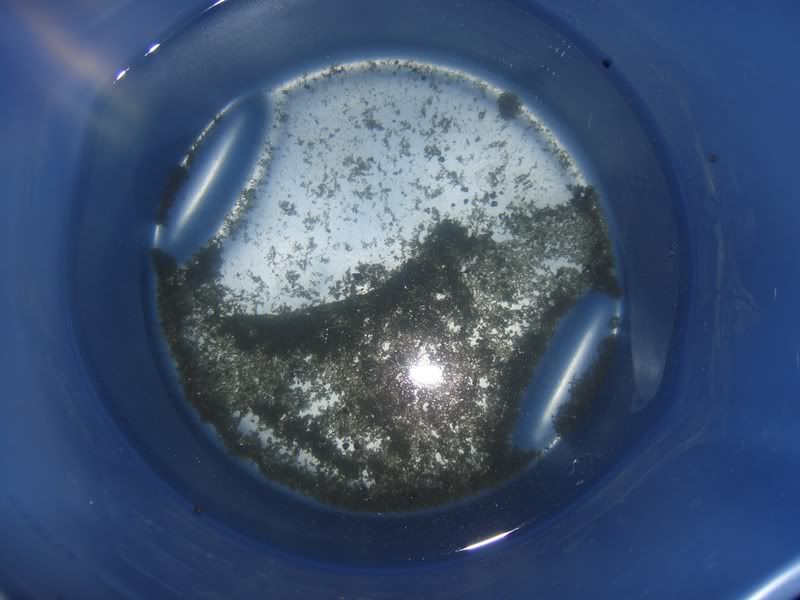 Quote:
Originally Posted by dlil
thanks for the poo!!
I'm sure you've already seen enough poo during gravel vacuuming, Daz.
Nice rams.
You might have to improve their menu as well judging by how they look.:)
---
Sent from my desktop or phone or whatever else I am holding on to

I'm ready for the pressure.
The drama and the pleasure!

If there is one thing I want to see here, it's HUMOR.

I believe I can fly!
I believe I can touch the sky!
I think about it every night and day!
I stand in awe of my body.

I love the second pic!!
:D
they get dark when they are either stressed or trying to be dominant, obviously here they are trying to be dominent and are gaining color, and blue, i upped there daily food consumption, they dont seem to mind and and are slowly letting me hand feed them, it will take time but they are less scared of my hand in the water.
Re: Fighting Chichlids
---
Quote:
Originally Posted by musho3210
First round, one on the left won it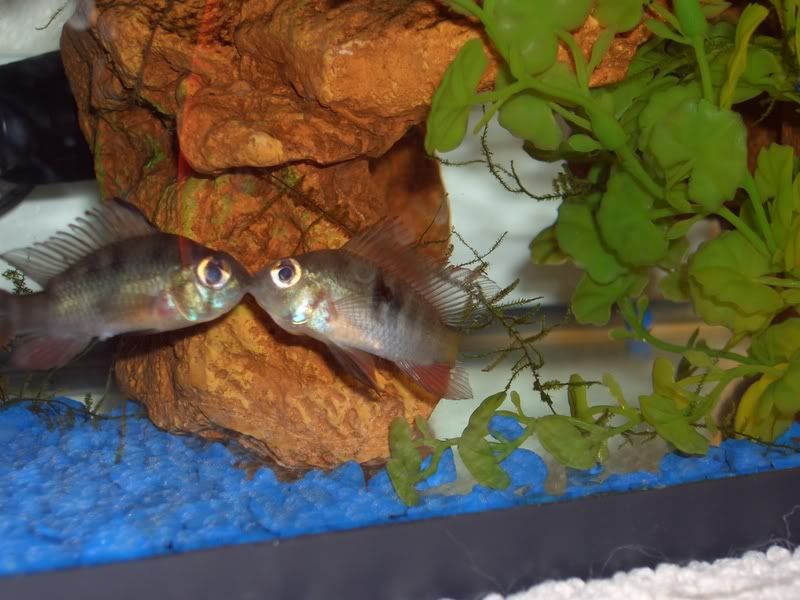 Second round, one on left wins again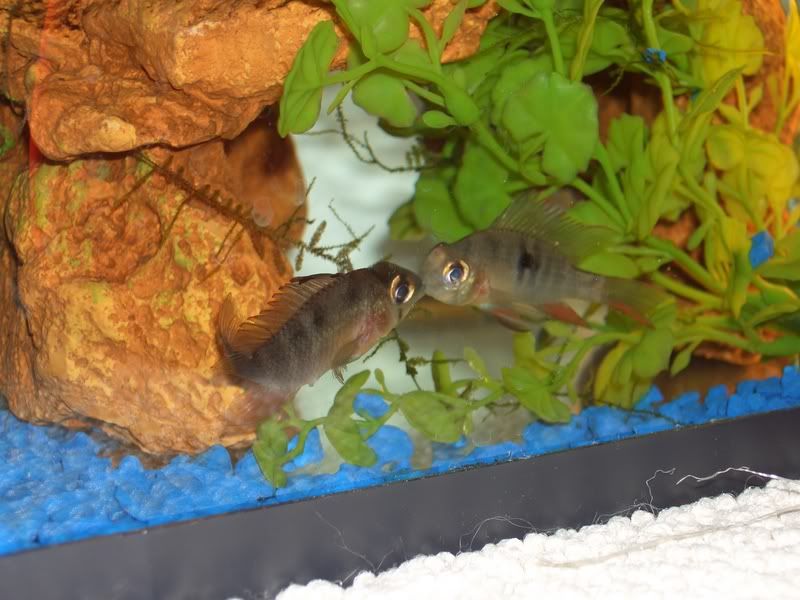 Dude, There Not Fighting...There Making Out!
(Kiding...sorry for getting of subject!)
Is that Tank Set on the Floor or Something?
yeah, its there quarantine tank, there in the main one now, they seem to be less territorial in the main tank but do occaisonally get into fights.
Hey musho, I read on a post that the bolivian rams are your fav, mine are German Blues. The quarrel one minute then the next minute they are like best friends. Here are some pics:
One of the left is blurry because he is about to jump his buddy (who incidentally was not prepared)
Now its WWIII
Turns out there are two losers
Similar Threads
Thread
Thread Starter
Forum
Replies
Last Post
jewel chichlids

beetlebz

Cichlids

6

02-20-2010

11:00 PM

white lab chichlids?

mollies

Cichlids

11

09-24-2009

01:10 AM

Chichlids

CollinKelly13

Cichlids

1

01-20-2009

05:38 AM
Posting Rules

You may not post new threads

You may not post replies

You may not post attachments

You may not edit your posts

---

HTML code is Off

---