a few of mine
---
took these last night, what you think?
---
About As Innocent As a Nun In a Cucumber
Field
Those are some big fish! What size tank are they in? Could you tell us what type of plecos they are ( IF they arent commons)
---
55 Gallon:1 Baby Bristlienose,1 Swordtail, 1 Bala Shark, 2 Common Pleco, 2 Clown Loaches, 2 angel fish,3 (look a like) rasbora Tetra's, 4 Black Skirt Tetra's, 4 Long-finned Gold Zebra Danios, 4 Cardinal Jumbo Tetra's,6 Red Eye Tetra's, 7 neon tetra's
10 Gallon Nano Reef:1 Chocolate Starfish, many snails...Work is in progress...err
THat catfish is mind blowing.
And the plecos are beautifu.
---
Logic is only the beginning of wisdom
thanks guys :D yes he is a walking catfish or clarias he is 16"
the pics are a common a gibby and the last one is my rusty

my tank is 4foot x 15" x18" im slightly overstocked at the moment but all are happy and water is perfect for now
---
About As Innocent As a Nun In a Cucumber
Field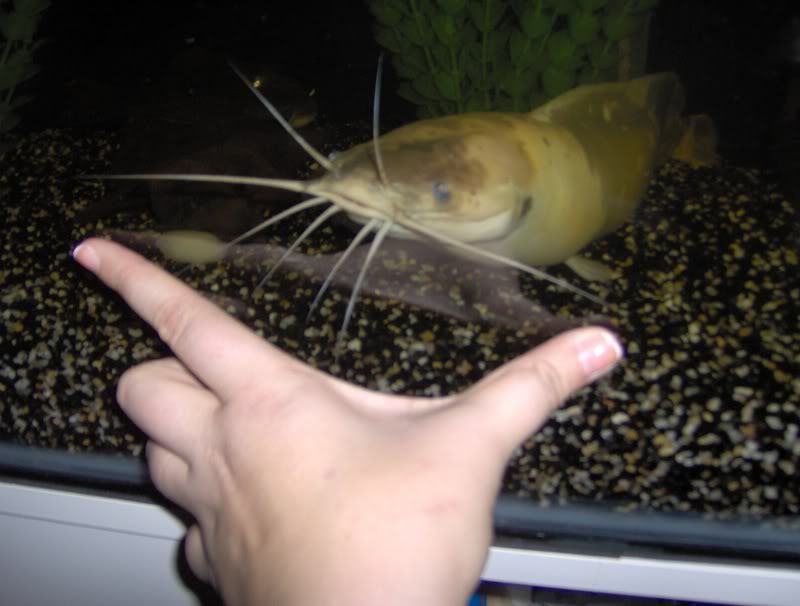 another pic added a head shot lol[/url]
---
About As Innocent As a Nun In a Cucumber
Field
Similar Threads
Thread
Thread Starter
Forum
Replies
Last Post
mine and yours:):):)

fryup

Livebearers

29

03-06-2010

06:19 PM

here's mine.

willow

Freshwater Journals

11

08-15-2009

02:30 PM

Just got mine

Daz

Off Topic Discussions

1

07-31-2007

03:59 PM
Posting Rules

You may not post new threads

You may not post replies

You may not post attachments

You may not edit your posts

---

HTML code is Off

---