A few fish pics
---
I haven't posted any fish pictures in ages, so here's a few pictures of pencilfish and sterbai from my tank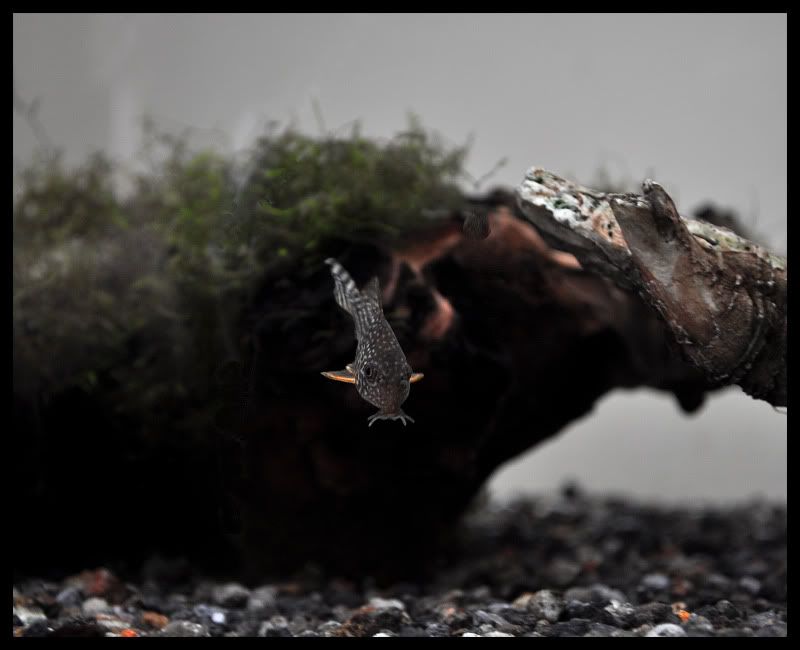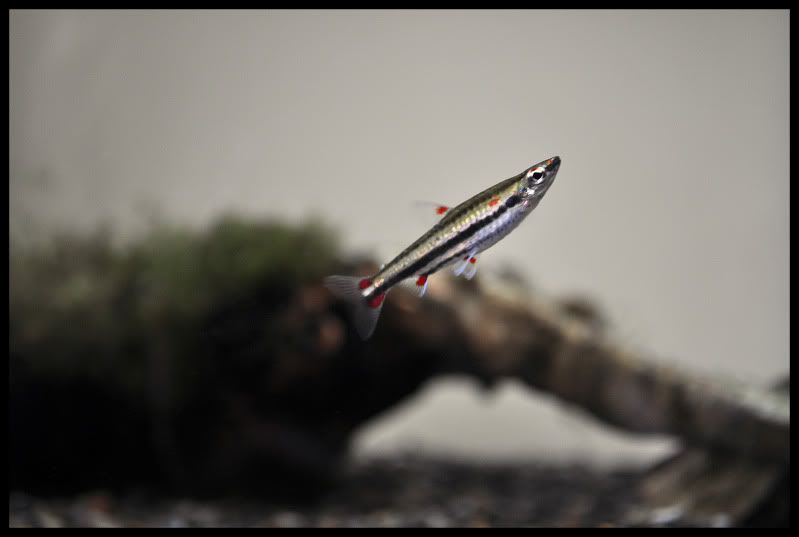 ---
ʎɐqǝ uo pɹɐoqʎǝʞ ɐ ʎnq ı ǝɯıʇ ʇsɐן ǝɥʇ sı sıɥʇ
Those are some great pictures!
What kind of gravel is in the tank? Looks really nice.
Your water quality is extremely good it looks like they are floating mid air
---
its a half a inch of water and you think your gunna drown
Thanks guys.
The gravel is eco-complete, and the reason the water looks so clear is that I switch the filters off about 15 minutes prior to taking pictures so there aren't any particles being swept about in the water.
---
ʎɐqǝ uo pɹɐoqʎǝʞ ɐ ʎnq ı ǝɯıʇ ʇsɐן ǝɥʇ sı sıɥʇ
Outstanding quality pics. Love the pencil fish! I plan on using your tips and maybe, just maybe, I'll get some good pics. Thank goodness for the digital age. If we were still using "film" I cringe at the money I would have wasted with all the crappy pics I've taken.
---
If you don't stand up for something you'll fall for anything...
Funny you should say that Kymmie, just the other day I was having a conversation with someone about how much money we used to spend having pictures developed and how limiting it was on the number of pictures we were able to take. I still have rolls of 35mm film in a box from years ago that haven't been developed, I can't even remember what's on them it was so long ago!
Thanks for the comments folks
---
ʎɐqǝ uo pɹɐoqʎǝʞ ɐ ʎnq ı ǝɯıʇ ʇsɐן ǝɥʇ sı sıɥʇ
Hmmm...When did you rescape your tank, Kate? I remember your last few aquascapes.lol Nice pencils and cories.

*crosses fingers and hopes to engage Kate into talks reminiscing her sevs, snails, etc*
---
Sent from my desktop or phone or whatever else I am holding on to

I'm ready for the pressure.
The drama and the pleasure!

If there is one thing I want to see here, it's HUMOR.

I believe I can fly!
I believe I can touch the sky!
I think about it every night and day!
I stand in awe of my body.

Thanks Lupes. I rescaped about a year ago and had it heavily planted. Then I went on holiday and my lights packed in while I was away resulting in the loss of most of the plants. The tank is pretty sparse at the moment but I'm going to start replanting next month
---
ʎɐqǝ uo pɹɐoqʎǝʞ ɐ ʎnq ı ǝɯıʇ ʇsɐן ǝɥʇ sı sıɥʇ
Posting Rules

You may not post new threads

You may not post replies

You may not post attachments

You may not edit your posts

---

HTML code is Off

---