I moved my el natural/soil based tank a week or so ago and am happy to say it had no problems. Luckily it was small enough to move with it just drained of water. No removal of the substrate was done. It did shift around in my car a lot though during the drive. I left about an inch of water in it along with all the cherrry shrimp and 2 fish I could not catch. It did run with a small piece of mature media over the powerhead intake for a few days before I removed that. I have zero nitrates in my new tap water and I suspect its slightly softer
.
On the other hand I tried to setup a large 15 gallon bin with some mature media and fishless cycle it with the goal of simply growing extra bacteria incase I needed it for moving my other larger tanks. This was a total failure for some reason. I know the media was mature since it came from my own tanks. Not a single parameter has budged in a week.
pics of my el natural after the move
. I think I will be swapping my high tech 20 gallon over the a soil substrate and sand when I move it. I might make a thread for that.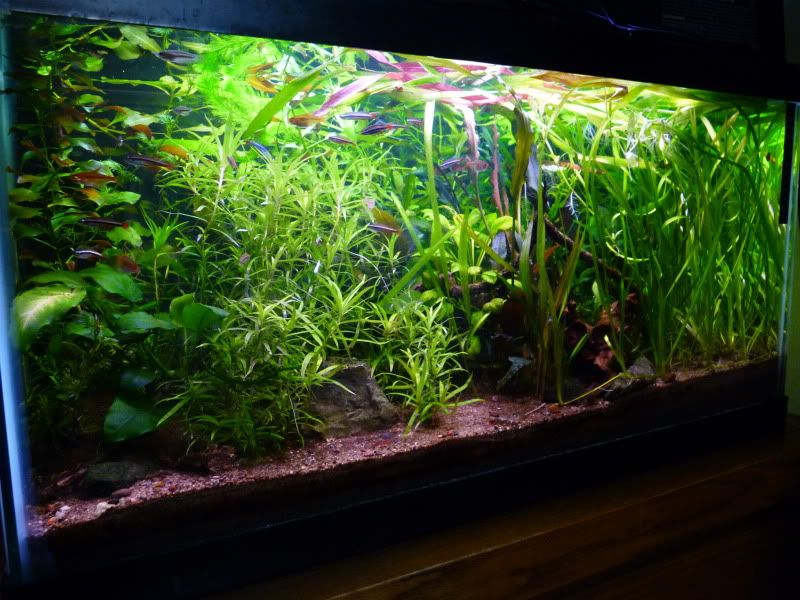 Nice comparison of male and female Vietnamese wc's
Sparkling gourami checking out some fallen bark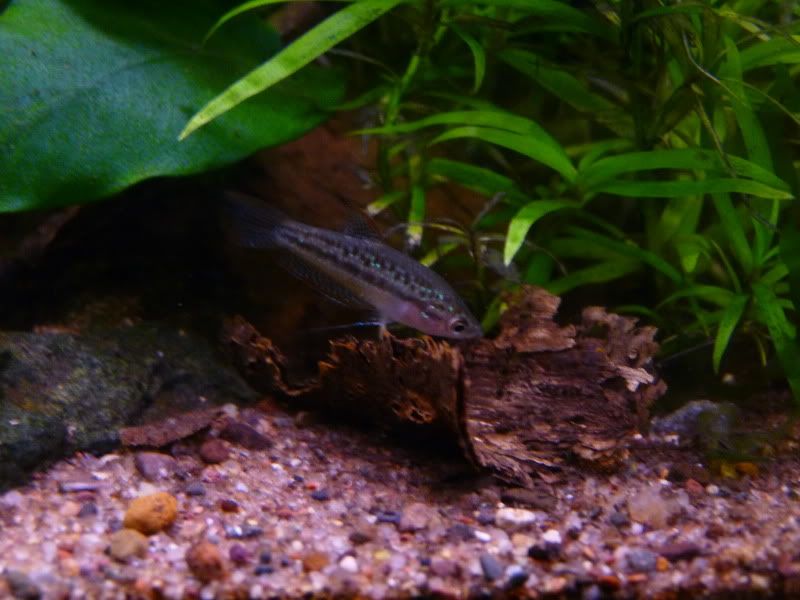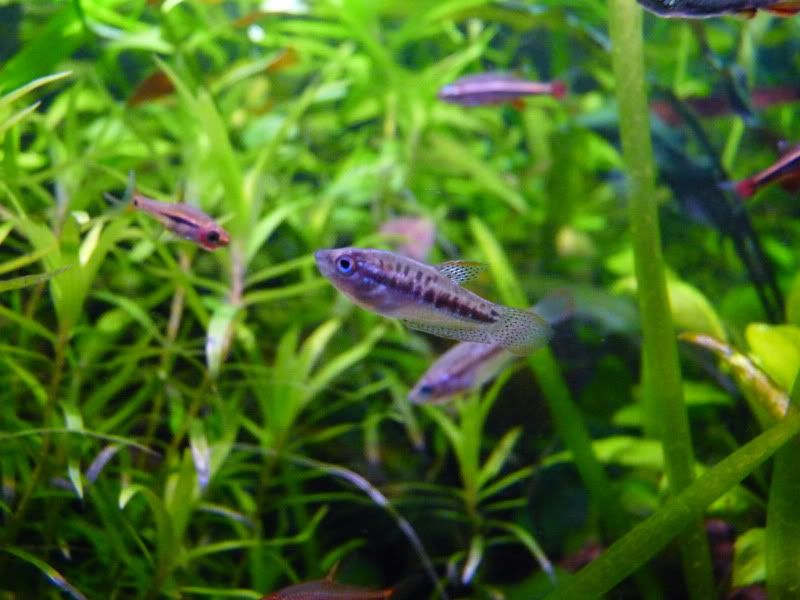 also marimo algae can attach if you stick it to something long enough.