a couple of pics as promised...
---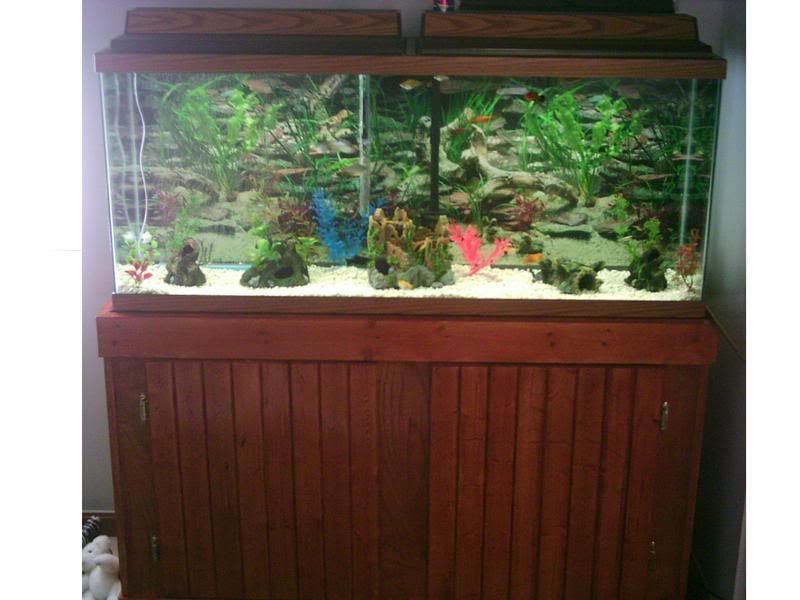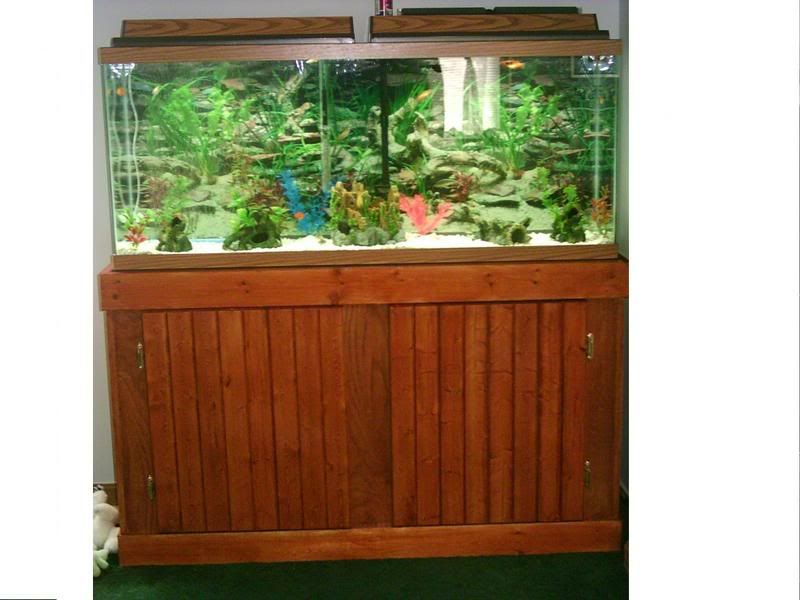 there not the best quality pictures but there fair..
were going to add more taller plants and some other decor later but for now we are just glad we got it up and running. Now i hope we don't run into a cycle cause the filter came off a cycled 20 and so did the gravel but it set over night cause of the one we had to return.I floated the bio wheels in the 10g so hopefully there ok.If anything maybe a mini cycle might show up..
Looking good Marty. It looks nice in the wood finish and goes with the stand better than the black would have done I think :)
---
ʎɐqǝ uo pɹɐoqʎǝʞ ɐ ʎnq ı ǝɯıʇ ʇsɐן ǝɥʇ sı sıɥʇ
nice set-up cant wait to see it when you have added the bigger plants, itll make it look fuller
---
About As Innocent As a Nun In a Cucumber
Field
Thanks all...

The stand was not to bad to build and it cost way less then buying one, plus it is a lot sturdier then the wood stands at the lfs.Now i need to do some kind of
moon lighting for the night when the flouresent lights are shut off.I'll prolly get a different heater later on,that one is kinda big but its doing a good job so far to be a cheap one.
Posting Rules

You may not post new threads

You may not post replies

You may not post attachments

You may not edit your posts

---

HTML code is Off

---