Cichlids at the Zoo
---
My son and I drove to San Antonio this weekend to visit the zoo.
I was really amazed when I saw so many dazzling fish in with the hippos.
It was the "African wildlife" portion of the zoo, obviously...
Of course I like hippos as much as the next person, :) but I think I was probably the only person there fascinated by the fish. There were a couple cynics that were saying "poor fish" because of all the hay and grass the hippo tracked into the water, but looking at these fish and the rest of the fish throughout the park, I think they're just fine. The keepers know how to take care of them just like all their animals. You should have seen the size of the koi. Holy jeebus!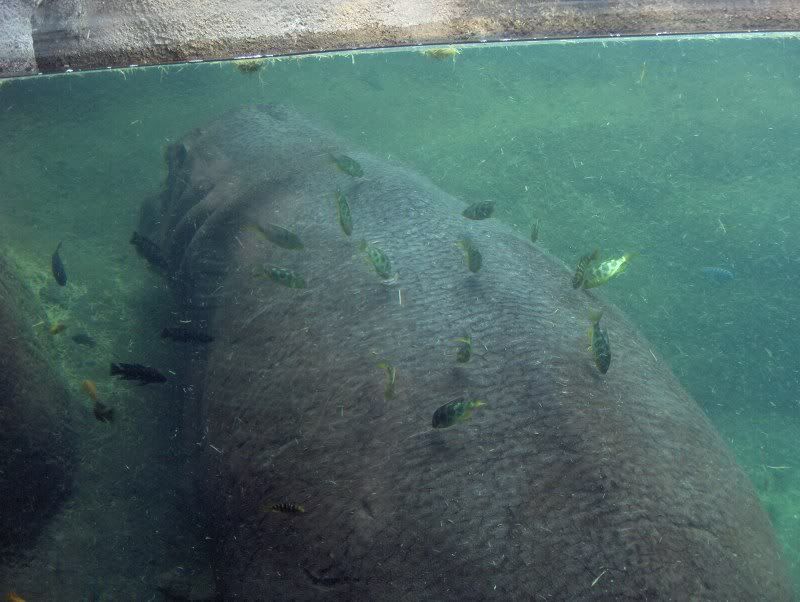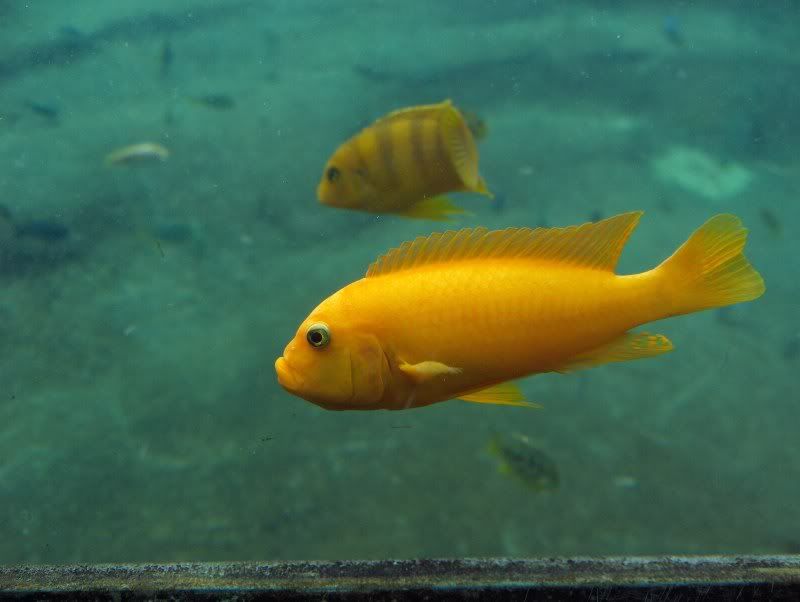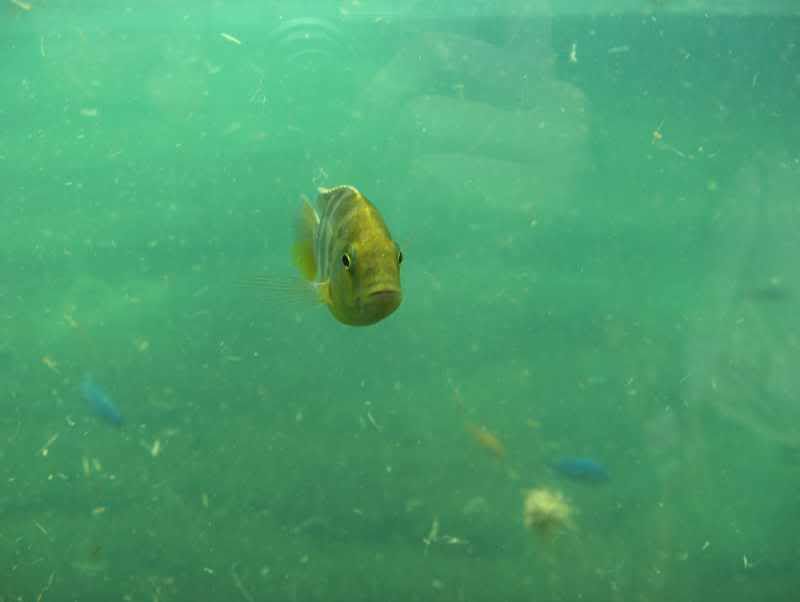 ---
3 Platies, 1 molly mut, 1 Siamese algae eater, 2 Neolamprologus Facicula cichlids
I hate zoos, but cool pics!
---
~veganchick~

All things bright an beautiful,
All creatures great and small,
All things wise and wonderful,
The Lord, God made them all.


*Vegans Have more Fun*

http://www.petshopanimals.webs.com

i hope you all had a fantastic day.
the pictures of the fish picking from the hippo are great,
got any more :)
---
when you set up a new tank,hide an extra
sponge or two behind some decor,that way you have
something seeded for you next filter.
The San Diego Zoo also keeps an amazing amount of cichlids with their pygmy hippos. I've never seen so many species and all sizes of cichlids being housed in one area. The pygmys were quite fun to watch while they were engaged in their underwater ballet but I was more fascinated by the fish. I think I was the only one who noticed them!
---
If you don't stand up for something you'll fall for anything...
For malawian cichlids (and most of the lakes) hippos are a natural sight--and probably welcome..kciking up that debris gives them food to eat.

Looks great--the busch gardens here in tampa has a massive cichlid exhibit that I have yet to visit
Posting Rules

You may not post new threads

You may not post replies

You may not post attachments

You may not edit your posts

---

HTML code is Off

---