Chocolate Gouramis
---
Here are some photos (and a video of my gouramis "fighting" soon after i got them);
the "better looking" one (it was the one that posed when i decided to take pictures of them, plus it has brighter markings than the other one)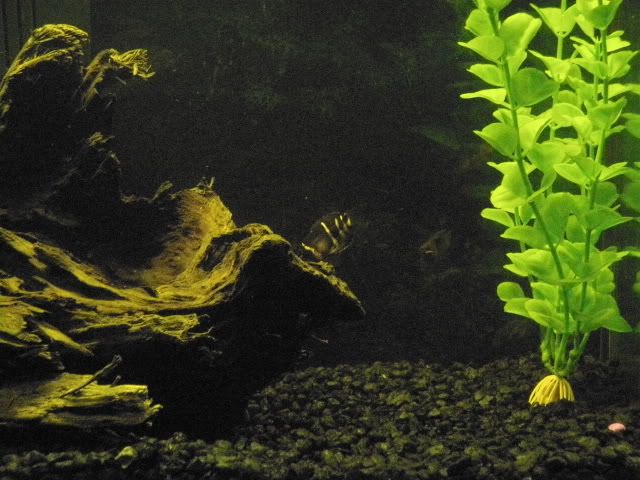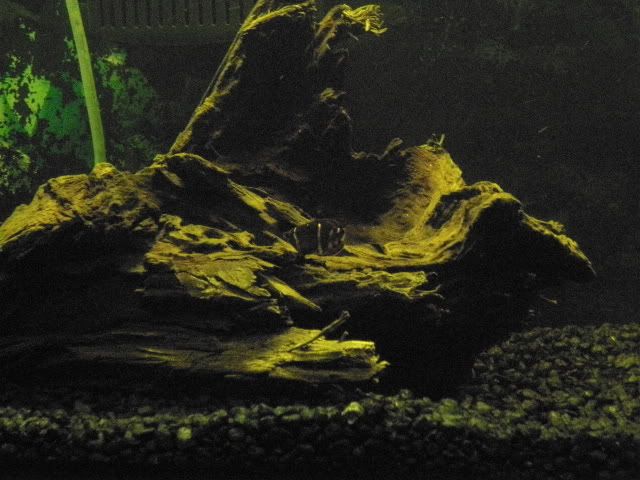 actual colour of the fish (but not that focused)
Fighting (not in the best focus, but you can see them)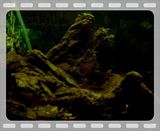 Im working on getting a decent "current" view of the aquarium, ill hopefully have a pic later tonight
Well rather than making a new post I figured I would post new pics here (I thought it was always better to post in an old thread than to start a new one):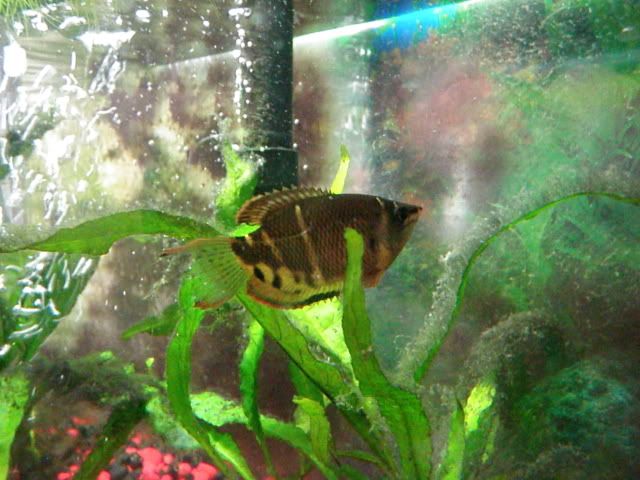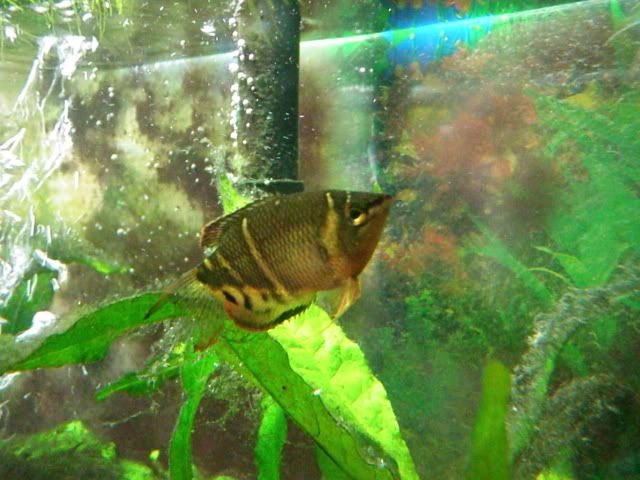 And 2 pics of the new darter (one I posted over in U.S. Natives)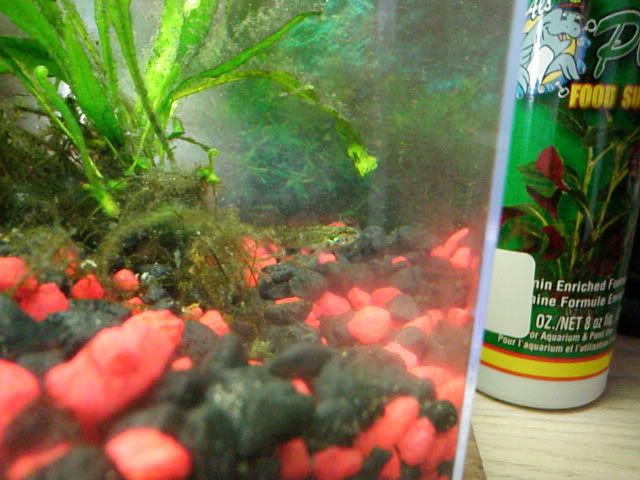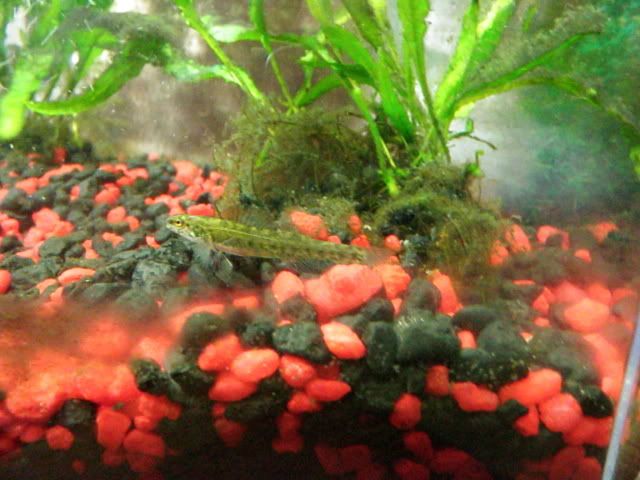 What do you feed them?
---
Sent from my desktop or phone or whatever else I am holding on to

I'm ready for the pressure.
The drama and the pleasure!

If there is one thing I want to see here, it's HUMOR.

I believe I can fly!
I believe I can touch the sky!
I think about it every night and day!
I stand in awe of my body.

wow, gorgeous.
I plan on getting some samurai gourami when I get another tank... They're closely related I believe.
So, they're too good for flakes then?
Live food only... Hmm. Could they eat a blackworm?
wow,they're lovley,and the tank is nice too.
---
when you set up a new tank,hide an extra
sponge or two behind some decor,that way you have
something seeded for you next filter.
they were eating crushed flake, but it was too messy and they werent eating much of it. They do pick at shrimp pellets as well, but they took to the freeze dried bloodworms extremely well, so why mess with a good thing
By the looks of the size of the blackworms they should be edible, if you have a small snail invasion you can always crush the snail and let it drop, mine liked eating crushed snail if i found ones big enough to warrant culling.These two pics are of the other one, it doesnt have as vibrant markings as the other one, but it still looks nice with the white outline on the fins: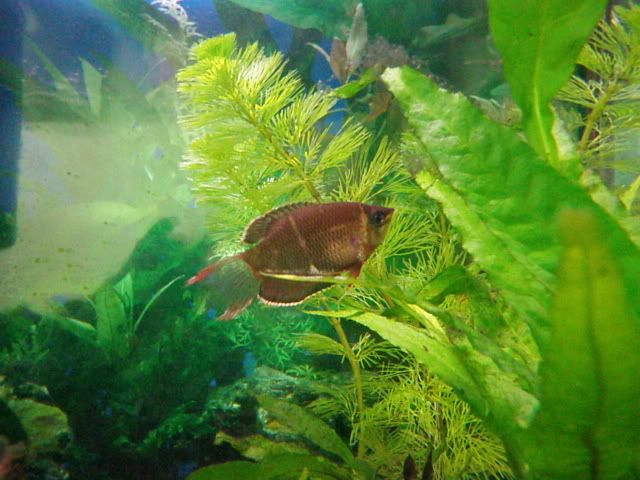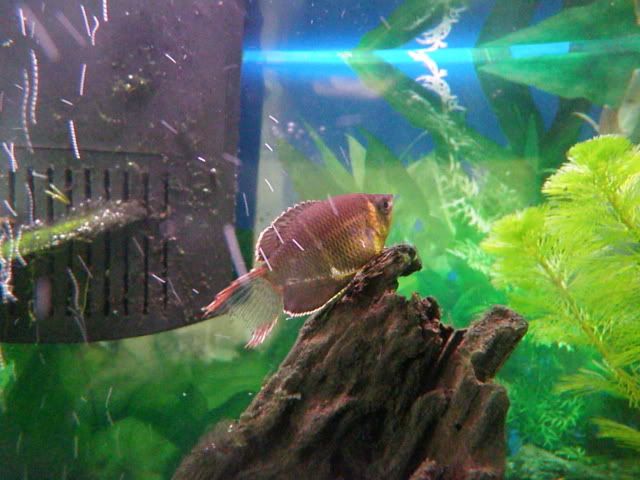 They are very pretty. I would like to add though that freeze dried blood worms do not have all the nutrients the fish need you should try the frozen blood worms they are much better for them my honey sunset gouramis love them.
---
Kindest Regards,
Amanda
Keeping fish its not a hobby it is a passion!
I have a 55 gallon, 40 gallon, 29 gallon, 20 gallon tank, 5 gallon , and a 2.5 gallon all with real plants.
Posting Rules

You may not post new threads

You may not post replies

You may not post attachments

You may not edit your posts

---

HTML code is Off

---