Brand new 2.5g sand
---
Okay guys. So this is my second tank
. It's a mere 2.5 gallons with a sand substrate top layer and pea gravel beneath that. Just set it up this morning! Hoping all goes well. No livestock yet. All opinions welcome.
Enjoy!
Here is the hardscape without plants yet.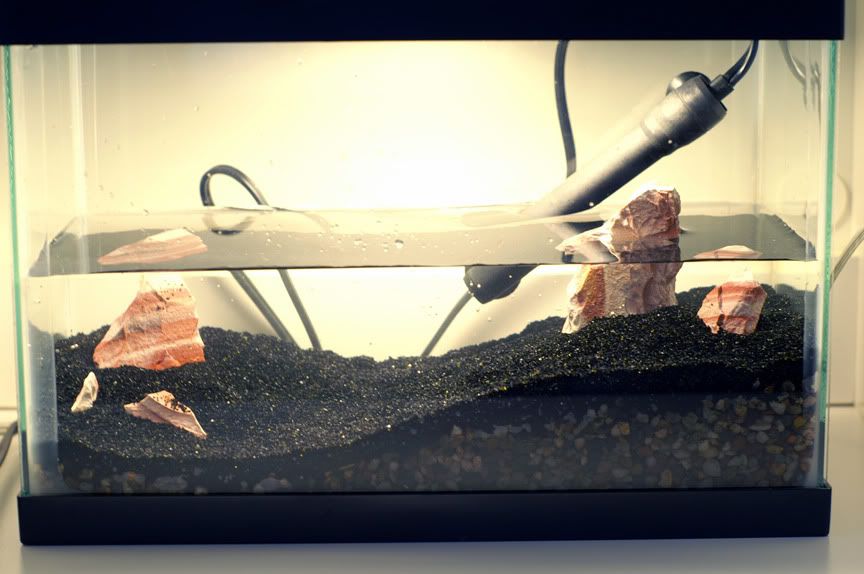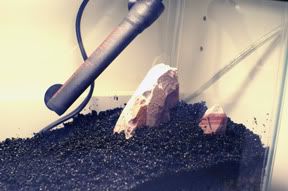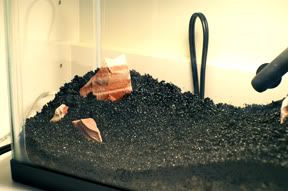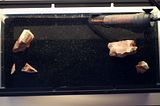 Placing the Helmianthus Callitrichoides (baby tears) and Hair Grass.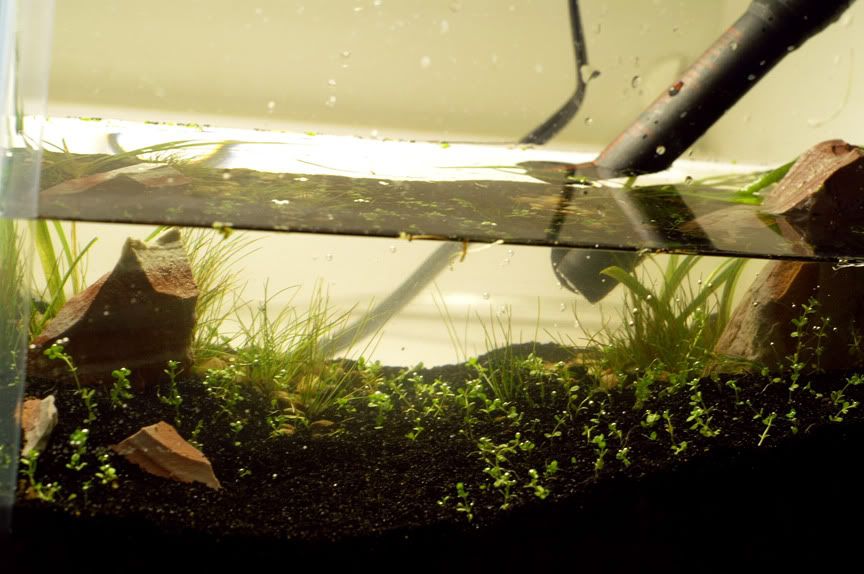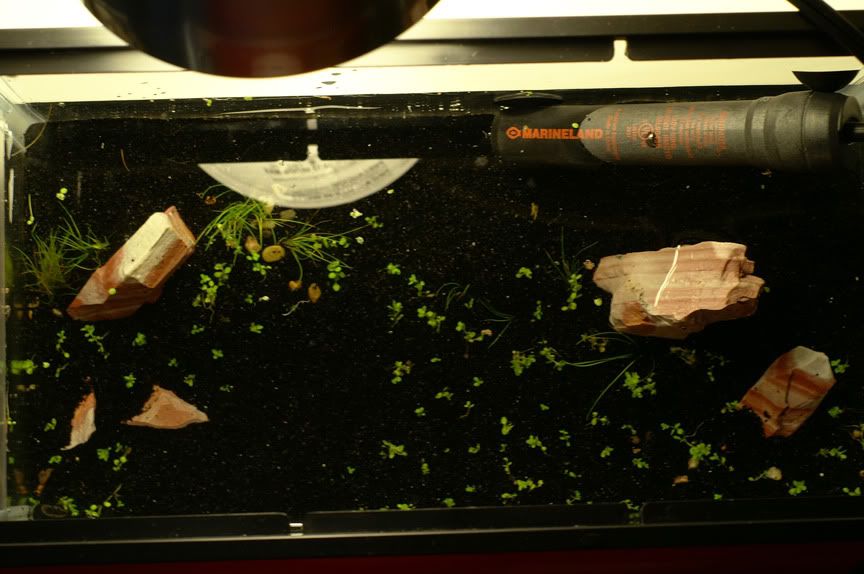 Finished up with some Sagitarria subulata and lobelia cardinalis
(left side of tank)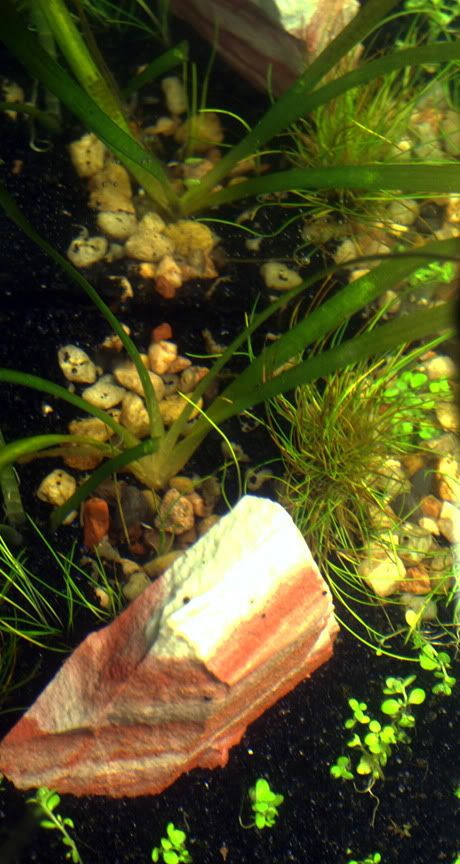 DONE!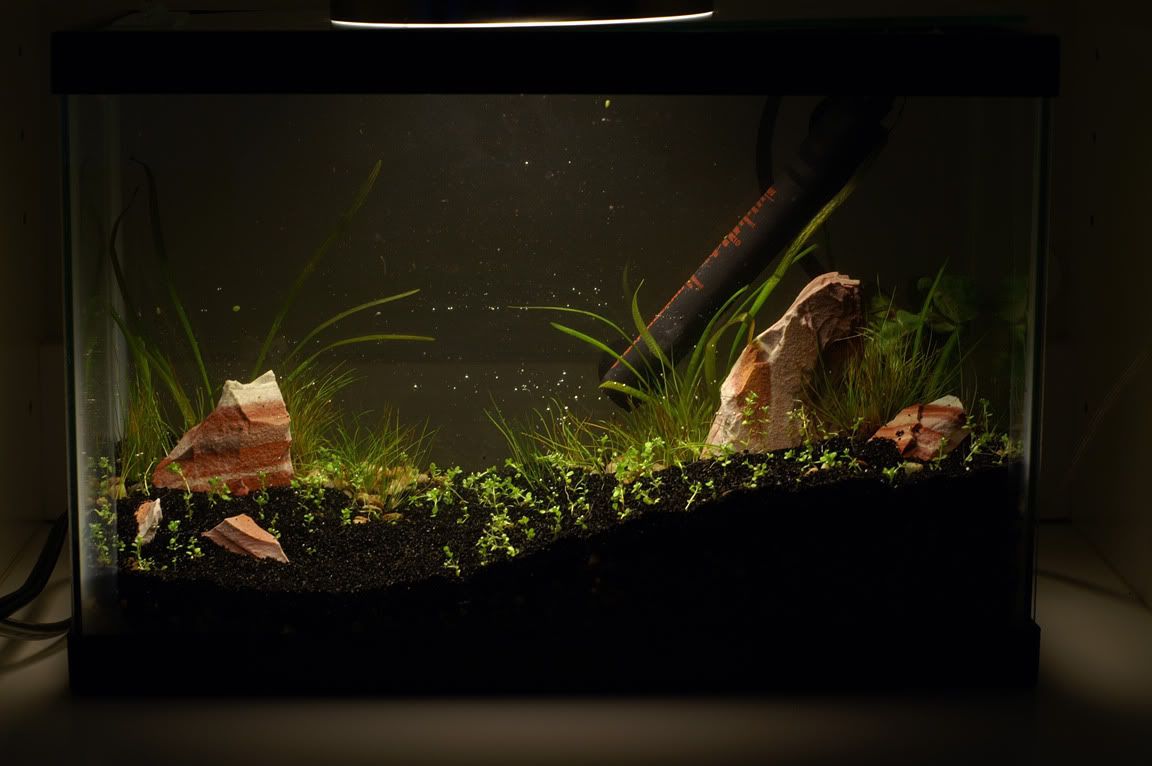 Very nice! The only thing I worry about is that eventually the sand will shift to the bottom and the gravel will work its way to the top. But for right now it looks really good. It would make an awesome home to a betta. ; )
---
Kindest Regards,
Amanda
Keeping fish its not a hobby it is a passion!
I have a 55 gallon, 40 gallon, 29 gallon, 20 gallon tank, 5 gallon , and a 2.5 gallon all with real plants.
It's cute and natural. I think your betta or a invertebrate will like it.
I love it, nice work!
---
If you don't stand up for something you'll fall for anything...
So quick update, and its not good news... So, since this tank is mostly an experiment, I was bound to run into a few bumps. Upon adventuring into the unknown I've encountered nearly every horror imaginable that fits into 2.5 gallons. And all in a few short weeks. I have algae out the wahzoo! and of every color and genre. But despite the disaster, I've learned so much from it. Currently I am contemplating to just scrap the thing, scrub it down and begin all over. But in an effort to learn from experience and in turn help those on the forum, I am going to trudge onward.
I will not even dare to post pictures, but just imagine these colors everywhere: blue, green, brown, and blue-green
Gonna see if I can clean up this mess now. Hopefully it will be a success story which will pay it forward.
Posting Rules

You may not post new threads

You may not post replies

You may not post attachments

You may not edit your posts

---

HTML code is Off

---